Foreclosure Activity Inches Up
The month of October saw a total of 55,197 U.S. properties with foreclosure filings, up 13 percent
from September
but down 17 percent from one year earlier, according to new statistics from ATTOM Data Solutions.
Lenders repossessed 13,484 properties through completed foreclosures (REOs) in October,
up 14 percent from the previous month
. October marked the highest level of completed foreclosures in 2019. The states with greatest number of REOs last month were Florida (1,493 REOs), Texas (912 REOs), Michigan (890 REOs), California (824 REOs) and Illinois (805 REOs), while Detroit (705 REOs) and New York City (684 REOs) saw the greatest shares among the major metro areas.
Lenders started the foreclosure process on 28,667 U.S. properties in October,
up 17 percent from last month
but down one percent from a year ago. This marked the first double-digit month-over-month increase since February 2018.
"While foreclosure activity across the United States rose in October, in looking at historical trends, October numbers tend to increase as lenders may be pushing filings through the pipeline before the holiday season," said Todd Teta, chief product officer with ATTOM Data Solutions. "The latest number is still below where it was a year ago and less than 15 percent of what it was during the depths of the Great Recession."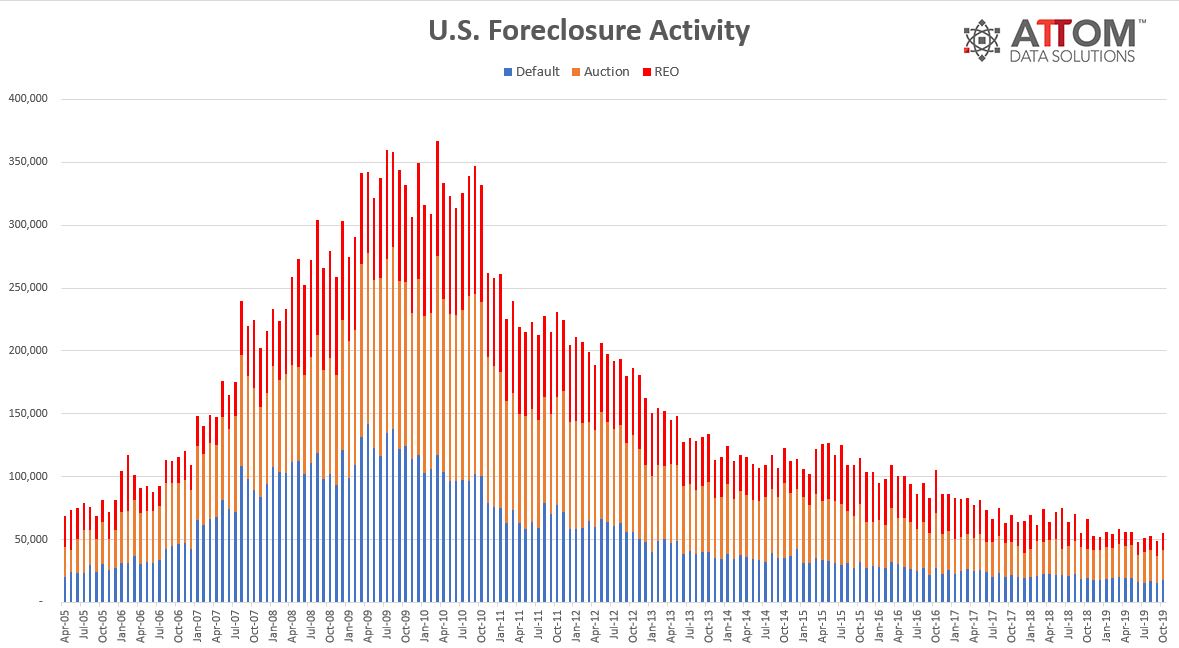 Subscribe to the NMP Daily