National Mortgage Professional Magazine's 2019 Mortgage Professional of the Year: Barry Habib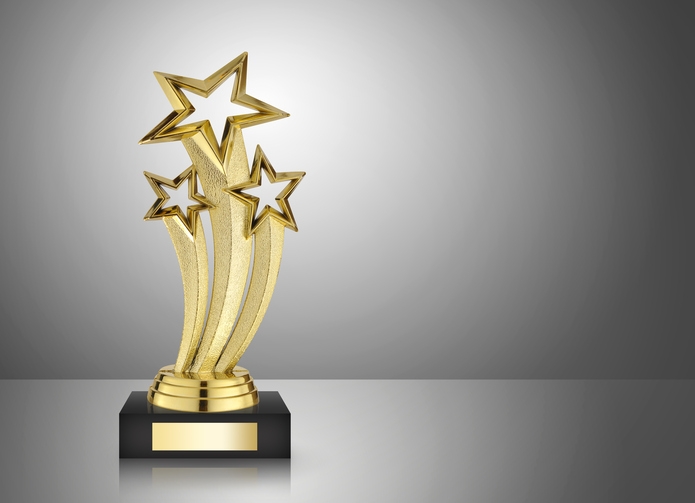 Barry Habib is a nice guy. You can tell within the first few seconds of any of his
"Master the Markets" videos on Mortgage News Network
. He's the kind of guy who calls you "brother" and makes you believe he is actually related to you somehow. He isn't afraid to tell you stories that would embarrass the rest of us and listens when you speak with an intensity that makes you feel certain he's actually hearing what you say.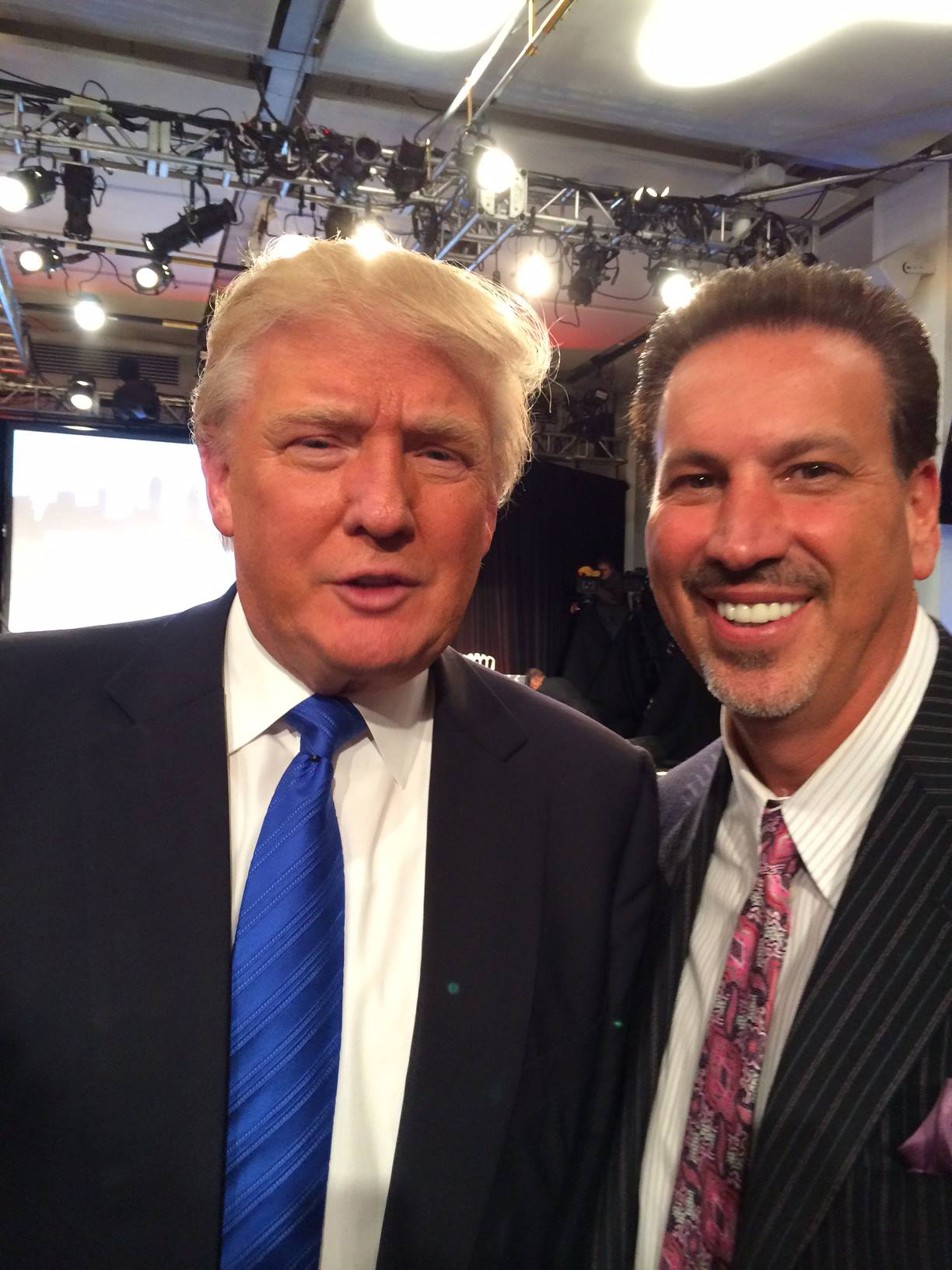 But he's also a professional speaker who spent 13 years hosting his own program on a major cable news network, talking intelligently about economics and the housing industry. He is a serial entrepreneur who has owned at least three businesses in our industry, produced and acted in the Hollywood movie based on a hit Broadway play, created a successful medical imaging company and presented on stage with some of the most successful speakers in the world.
So, who is this guy, really? Could he really be this good?
I had the opportunity recently to call on Mr. Habib by virtue of the fact that he has been chosen by the team at National Mortgage Professional Magazine as the second person in the publication's history to be recognized as Mortgage Professional of the Year.
I was looking forward to finding out who this well-known industry figure actually was and what I could learn about how he became so successful. I was not disappointed.
 
What you need to know about Barry
You can learn almost everything you need to know about the kind of person Barry Habib is by hearing him say three words. He wrote them into chapter one of his new book, Money in the Streets, which is due to hit bookstores later this year … "Mindset is everything."
We've heard this many times from countless motivational speakers and success coaches. To find out why it really means something when Habib says it, we have to go back a few years, to 1958. That's the year his parents came to America and made their home in Brooklyn, N.Y.
Originally of Spanish descent, Habib's family had settled in Turkey several generations before his parents immigrated to America. Turkey, it turned out, was not an easy place for his family to be.
America, on the other hand, was rumored to be a country so rich that there was literally money blowing down the streets. All you had to do was reach down and pick it up. So, with that dream in mind, his parents packed their entire lives, including his older brother and sister's possessions, into six suitcases and boarded a ship for America.
It wasn't all that difficult to pack because the Turkish government confiscated most of their belongings—94 percent of the family's net worth—when they announced they would emigrate. No one in the family spoke a single word of English. One of the first things they noticed upon arrival was that there was actually no money blowing down the streets, but at least there was work.
An international journalist in Turkey, his father could only find work in America at a hot dog stand. His mother found work in a sweatshop making dresses.
It wasn't the abundance they were hoping to find, but it was enough to keep their small family alive—at least until 1959. That was the year his mother found out she was pregnant with Barry.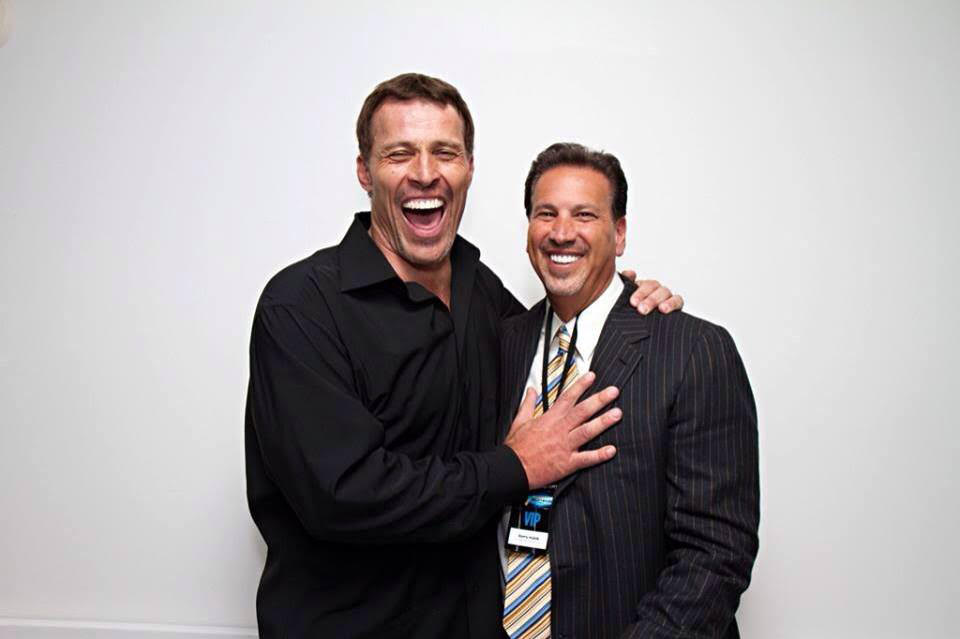 Humble beginnings provide fuel for future success
"That was the year things really got interesting for my family," Habib says. When his mom got pregnant she was nearly 40-years-old. His dad was 57. They were barely making ends meet with two young kids to feed. Now, they had a baby on the way.
"They considered abortion, and I can understand why," Habib admits. "It must have been so scary facing those unknowns. My mom didn't know what to do. I don't begrudge my parents thinking about such a drastic alternative. Fortunately for me, abortion was illegal back then. I am just thrilled to be here!"
Habib credits the fact that he knows what his parents were considering with his drive to achieve.
"Maybe this is part of the reason why I feel like I need to do more with my life?" he said. "I almost wasn't! I'm on bonus time. Life is truly a gift!"
It certainly was a gift during Habib's early years. Children don't often realize how poor their families are, at least not at first. But by the time Habib was 11, he was the family's primary translator, reading the mail and facilitating negotiations with teachers, landlords and shopkeepers.
"My mother was a very intelligent woman, but English was not one of the six languages she spoke," he said. "As I translated for her, I hoped I was doing a good enough job. I remember going through the mail and being a little overwhelmed at needing to figure out what all the adult writing meant."
That was a lot of pressure for an 11-year-old kid, Habib recalls. But after handling each business interaction for his family, he felt his confidence grow.
One day, something happened that would change Habib's life forever. He recalls following his mother up the two flights of stairs to their Brooklyn apartment. As she reached their door her paper grocery bag ripped open, spilling the family's food. She broke down.
"She was crying and I heard her say, 'We came because the stories about America, so rich there was money in the streets …' I felt so helpless."
But he wouldn't stay that way.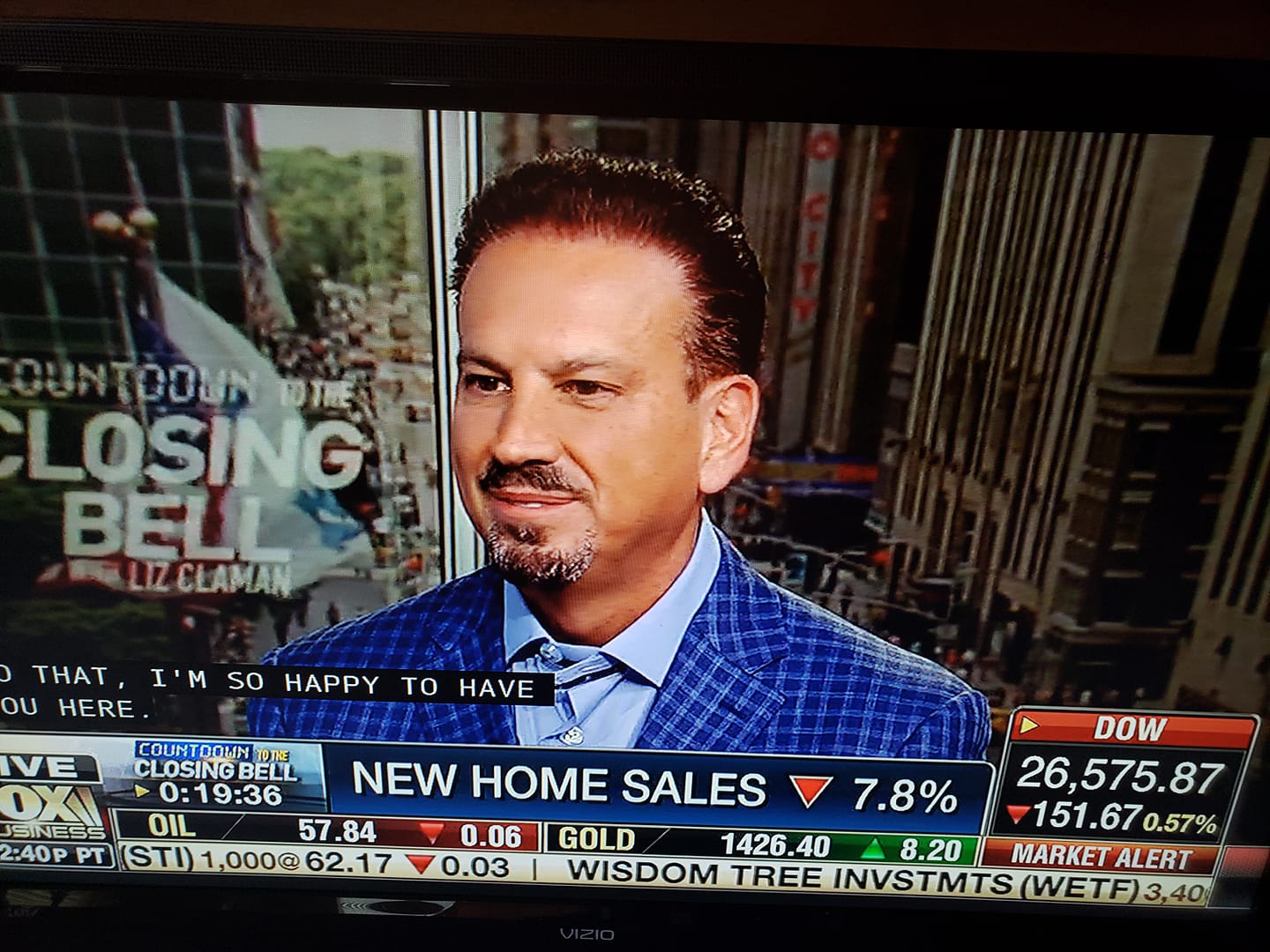 The beginnings of an empire
Habib learned to sell and made hustle a part of his normal routine. By the time he had his driver's license, he was selling stereo equipment out of the trunk of his car. He was making decent money, but then noticed New Jersey real estate values. He got an idea.
"I got a group of family and friends together, we pooled our money and bought some real estate," he said. "We were buying, flipping contracts, renovating properties and renting them out. Then one night I sat down with a guy doing my mortgage and I saw a bigger opportunity."
Habib says he took to the mortgage business like a fish to water, despite the fact that the early days were difficult. He was young and nobody wanted to give him their loan. But he knew how to talk to people. His earlier entrepreneurial efforts had taught him that. So that's what he did.
"By my third week in the business, I went out and started knocking on people's doors," he said. "Believe it or not, I just asked if they wanted to do a loan. In that third week, I wrote 16 loans."
But he didn't stop there. Habib realized that anyone he patronized, literally anyone he handed money to, was a prospect. Better than that, they were a captive audience.
"So any place where I was a customer, I had their ear and I told them what I did," he said.
It worked. He started getting two to three deals each month from the guy who cut his hair. The woman who sold him pizza, who could barely speak English and knew him as 'El Presidente,' sent him business. In one year, his accountant sent him $33 million worth of mortgage transactions.
Even driving down the New Jersey Turnpike was an opportunity to build his mortgage business.
"My friends used to hate this, but I never dropped my change in the automated lane, I always drove through a toll booth," he said. "I'd hand the operator the exact change and my business card."
His friends gave him all kinds of trouble for this, complaining that he could never get anywhere on time if he had to take the Turnpike. But then a guy named Steve who worked for the Triboro Bridge and Tunnel Authority called him for a loan.
Habib wrote him a loan. And then wrote loans for 17 of his co-workers.
There were no dollar bills blowing down the Turnpike, but there was something even better: opportunity, and Habib knew it.
"Opportunity is all around you," he said. "You just have to know how to pick it up."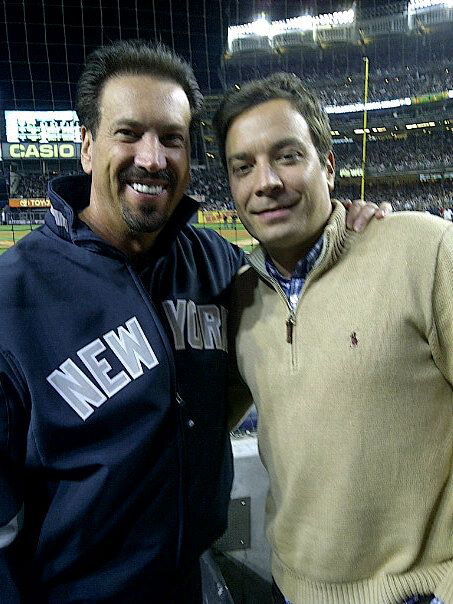 Taking the mortgage transaction to the next level
During the 90s, on his way to $2-plus billion in personal originations, Habib was named top originator in the country, twice. He started his own brokerage in 1989. That was tough. He recalls waiting for the mail to arrive to see if he would make payroll. But he kept at it.
He began to write about the mortgage business and his idea, The No Cost Refinance. CNBC picked up some of his articles and eventually give him an interview, which he converted into his own show. It ran for 13 years. This put him on the speaking circuit and his platform continued to grow.
"I always felt that education was really important," Habib said. "Most people just wanted to understand the business well enough to get loans done. I took it a step further. I looked at the mortgage in a much bigger way."
He started counseling his clients to think of their home loan as a way to create wealth. The transaction touches everything, cash flow, equity, taxes, every aspect of the borrower's financial life, he said. He helped his clients see this.
"A mortgage is so important and should be part of your financial plan, not a commodity" he told them. "Others fought over rate, while I put my client's kids through college and managed their debts."
As his platform grew and he achieved greater success, more people were asking him where rates would go. So he told them. Very often, he was right. This gave him another idea.
Whenever mortgage rates moved before the originator locked the rate, the deal would change and the borrower would be presented with a higher interest rate. This was annoying consumers and costing loan originators business. He sold his mortgage brokerage and started another business.
Habib launched Mortgage Market Guide to solve that problem by helping originators gage the market and anticipate its changes. It removed a source of friction and kept brokers from getting hammered by market moves.
His company became the largest firm in the industry providing advice to loan originators to help them decide when to lock and when to float. He grew the business to 30,000 subscribers.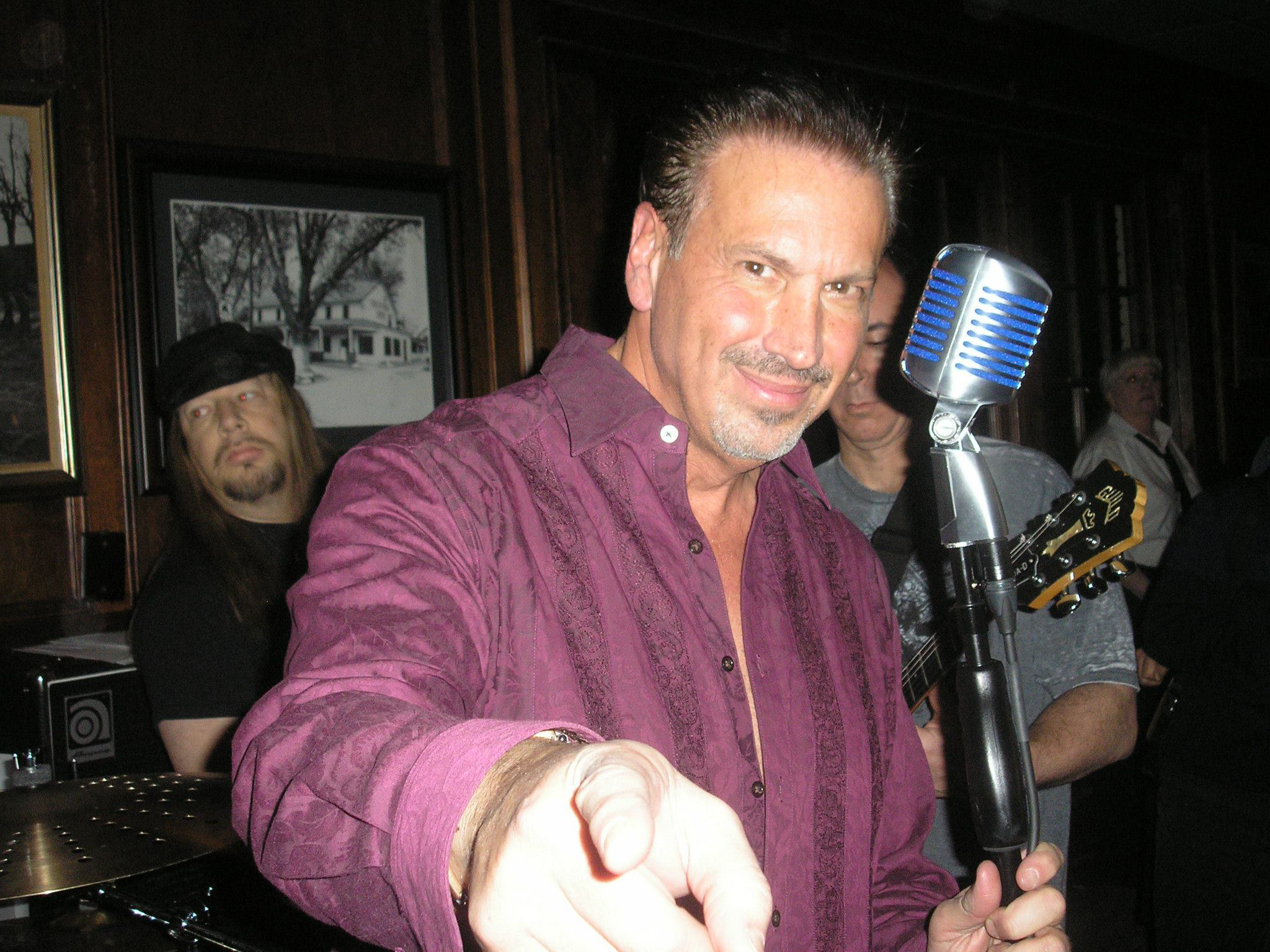 A break from the home finance business
By 2006, Habib's business was doing well. He was a well-known figure in the mortgage business, but he was starting to feel uneasy.
"I didn't like the way things were headed at that time," he recalls. "I saw lending standards that didn't make sense to me anymore for the mortgage business."
That's when Habib put Mortgage Market Guide up for sale. There were plenty of takers. He sold out at the top of the market after bidders went to war for his company. Six weeks after the closing, the market crashed.
"I was very lucky," Habib said.
Instead of rolling that luck back into the home finance business, Habib says he took a break to do "some fun things."
Habib had always been willing to take a side trip if it promised to be interesting for him. It's part of his DNA to try almost anything, it seems, to never turn down an interesting opportunity. That's how he ended up talking home finance on CNBC.
One day he got a call from a producer working on a film who told Habib he had heard his show and liked his voice. He asked if he'd like to be in a movie. You can guess what his answer was.
He ended up being Colonel KaBoom in the children's movie "
Nic & Tristan Go Mega Dega
," released in 2010. He said he felt a bit like Captain Crunch, but it was a start in Hollywood and earned him his Screen Actors Guild (SAG) card.
He was a player in a new game. And he did what he always does: Talk to people. He ended up interacting with an entirely new set of folks, one of whom was Chris D'Arienzo, the writer of the Tony-nominated hit Broadway production Rock of Ages, that Habib would produce.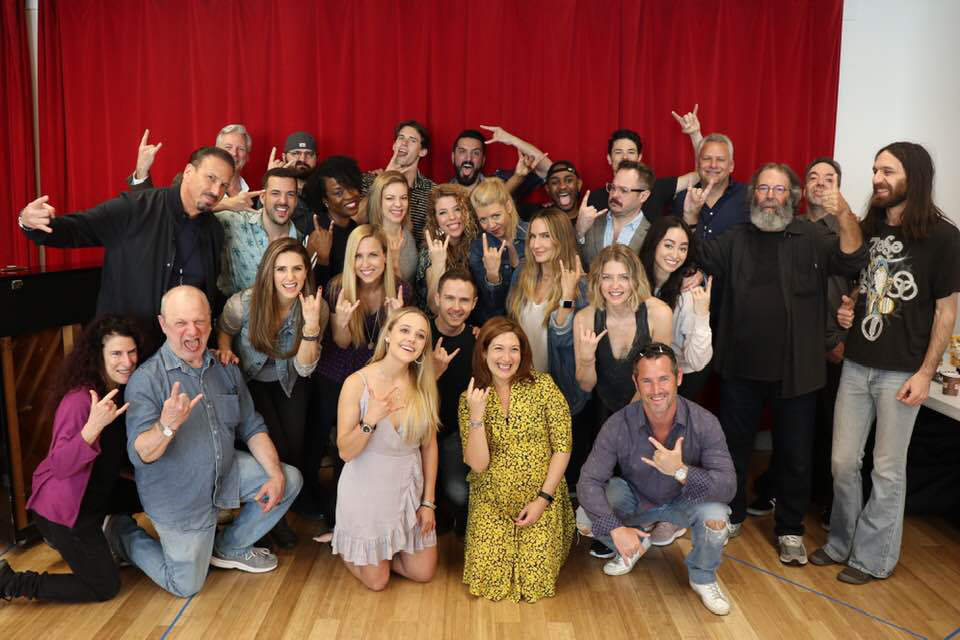 Less than two years after appearing as a comic colonel in a kid's flick, Habib was co-producing a Hollywood movie based on the successful Broadway musical. And not just that, he also acted in the film, which also featured Alec Baldwin, Russell Brand, Bryan Cranston, Mary J. Blige and Tom Cruise, among others.
"Life is about relationships," Habib says. "They build not because you ask, but because you give."
 
Living his philosophy
Habib would roll some of his Hollywood success into a new medical imaging company that provide pre-cancer screening. But unlike other clinics in that line of work where patients would have to wait days or weeks after a test to know the results, Habib hired specialists who would discuss the results right then. If it was good news, it saved the patient from worry. If it wasn't, at least they left the clinic with a plan.
It was a highly successful model, which he built up and then sold. Something, he says, was pulling him back to the home finance industry.
"I was able to spread my wings a little bit and do some fun things," he said, "but ultimately I came back to what I was doing before. I'm so proud of this business and what we do and how we help people and how a lot of people rely upon us."
Habib launched MBS Highway, the company he runs today.
"We try and take things that are complicated and make them easy to understand," he said. "But we also try to see the future before it becomes obvious."
Looking back over Habib's career, the ability to forecast the future has been a common thread holding everything together. He says it's just a matter of "being in tune with what's happening in the marketplace and looking at a very, very big picture."
But that model breaks down when I ask him about his own future. "Well, it's a lot easier talking about the future of the industry," he laughed. "Who the heck knows?"
One thing Habib does know is that he won't quit. "I don't know if I'm the kind of person that would ever think about retiring. That's probably not me," he said.
"As long as I have the ability to continue to make a difference and to add value and do things that are meaningful, I will. We're growing and we're adding new tools and new things every day. I love those challenges. I love what we're doing here."
In the process, his company is turning mortgage professionals from salespeople into advisers.
"You can literally change somebody's life if you're able to handle their finances," he said. At MBS Highway, he's empowering mortgage brokers to do that, to be the heroes their borrowers need. To be what Barry Habib has always been.
Which is exactly what you would expect a brother to do.
---
Rick Grant is special reports editor for
National Mortgage Professional Magazine
and Mortgage News Network. He may be reached by phone at (570) 497-1026 or e-mail

[email protected]

.
---
This article originally appeared in the October 2019 print edition of National Mortgage Professional Magazine.
---