The Beckwith Blog: The Back to School Blog ... Ten Tips for Professional & Personal Organization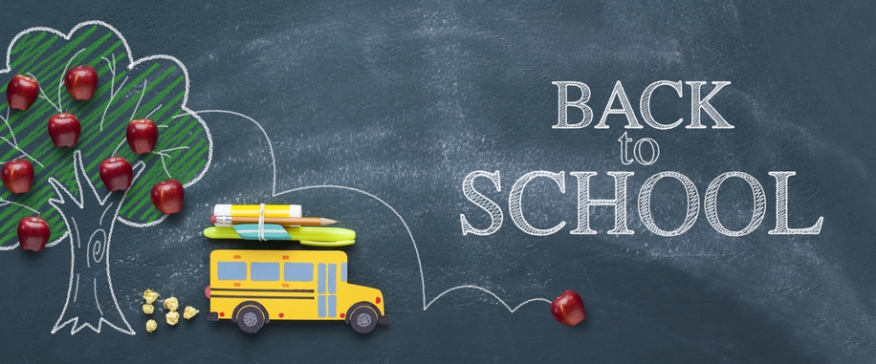 So it's back to school time and my mind automatically drifts to getting organized. I feel like I am always somewhat organized, but extra so at certain times of the year, this being one of them. That then draws us to the "How to's" and best tips for doing so.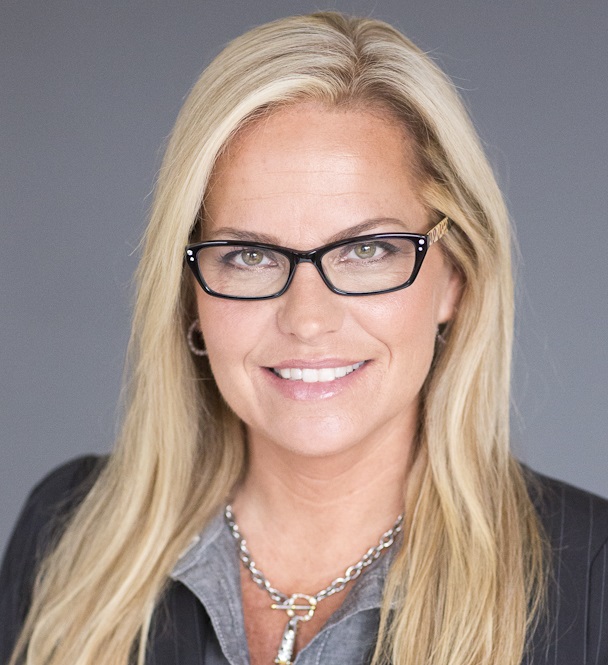 I teach a lot of courses on time management and tactics that create efficiency, so it will come as no surprise to any of you being a prolific writer that I wrote a guide on "Journaling" as one part organization, two parts "de-stressing" tactics.
I hope it's exactly the quick read kind of thing that you can apply a few easy changes to and see immediate results. So go grab a cute journal and guys, yes this means you to, these are not gender bias tactics, so here you go!
 
"How to Journal Your Way to Mental Freedom in 10 Easy Steps"
I could tell endless stories about my growth over three decades in handling high stress levels and multi-tasking. For the better part of the past two decades, I have been a senior sales executive, a business owner, a fundraiser and a health enthusiast. I work in a high demand, fast-paced, all-stakes deadline environment, driven on constantly assessed metrics and results, while managing a home, traveling for work, raising a child and trying to be a healthy professional. So, I have mastered the art of compartmentalizing all of it. I would love to say that I did this through personal insight, but the truth is I did this through professional training. Training that taught me how to off-board the clutter and chaos, and make organization out of all of it … training that taught me how to shut off the work brain and turn on the home brain, in the flip of a switch. Then, experience finally allowed me to put it all into a simple system I have helped share with hundreds of others who are equally as hectic in their own busy lives. I hope it helps you as well.
Once I learned the "10 Tips for Professional & Personal Organization" that I have written below, my life, which I felt I had been chasing, suddenly changed and I knew finally that I was in complete control. I have been teaching these tips to professionals for two decades and it is one of the most raved about classes I teach. So here goes … enjoy!
First … did you know that every single thing you need to do is swirling around in your head and because these things are outstanding things due, that your brain or as I like to call it, your human computer, will keep sending your memory messages? These memory messages are being sent to remind you that these things must be done. So, the simple act of writing things down will off-board or shut down the reminder. Almost like clicking "Dismiss" on your computer pop-up reminders under activities.
So, please note that starting a working journal is a straightforward way to clean up all of your repetitive thoughts and leave your mind clear. When you do this, your level of creativity, your ability to think, ability to digest reading, to absorb meeting materials and even clearly learn classroom-related education is at a far higher and more receptive level than you would be left with otherwise with all that chaos happening in your brain. Furthermore, what is that chaos doing to your stress levels? To the output of great work results? What is the price you are paying for this level of overwhelming thinking?
Doing the working journal daily can physically change your entire outlook on the quality and happiness of your work and your personal life. You can be a more attentive partner and spouse, parent and coach. Simply put, organizing thoughts and off-boarding these thoughts can lead to a healthier life style, one you control and one that gets amazing results.
Begin by buying a journal. It may be a blank journal or you may get a Day Timer with single full pages representing each day.
 
1. Top Line: Day and date on each page
 
2. Second Line: Your list of professional or work "To Do's:" Each "To Do" item should then be labeled either A or B. A for "Absolutely must be done today" and B for "Secondary task, does not need to be done today."
 
3. Third Line: "Personal To Do Items:" Only list things here that you MUST do today. All other personal "To Do" items can be listed on the appropriate page, so if you know you need to drop off dry cleaning on Wednesday, write it in the personal "To Do Item" on Wednesday. Simple.
 
4. Fourth Line: "Due From Others:" Every time you give someone something to do that is owed back to you, you will write it here. You will give it an owner's name and a due date with a description of the thing due. For example, Due Friday-Sue: Accounting for September.
 
5. Fifth Line: "Projects:" List all Projects needing to be done this week that aren't single "To Do Items." These things may take several hours to complete or several days. You should apply an expected timeline to these. These should be bigger items that need more attention and MUST be done that week. Example: "Create the Excel Spreadsheet for the new coaching platform-two hours."
 
6. When to do your journal? The last thing you are going to do every night is write tomorrow's "Management Journal Page." You will do several things in reviewing your day and as your day has transpired.
First, you will put a strike though the "To Do Items" completed. You will strike out those things collected that were due from others as complete as well.
Second, you will circle all things not completed, carry those over to the next day. Apply an A and B to each item again. Please note, if you carry an A item over more than twice, you aren't prioritizing correctly.
Finally, your new list should be neat, clean, each section filled as outlined above so when you wake up and begin working the next day, you are able to open your journal and work with it at your side. As things transpire though out the day, you can write "To Do Items" into proper days based on due dates, time needed to complete, etc.
 
7. Learn to say NO today to things that you can't fit in your schedule: We all accept too much work, the word "NO" is not pleasing to say so we avoid it. But how about a "I can do this for you by tomorrow" which is not a NO and gives you a whole extra day. When you begin to use this Management Journal System, you will discover you know much better if you can handle taking a job on today or tomorrow. You may even see that you are booked out days ahead.
 
8. Journal vs. Electronic Calendar: Your electronic calendar should reflect physical appointments for calls and meetings and have time blocked to work on the to do list. Some days I have three two-hour blocks to handle my workload and project list, leaving only two more hours for meetings.
 
9. Bulking like activities into a single day: For time management sake, book your physical appointments all in one day, morning, noon and night if need be. These will allow for "To Do" work and project work on the opposing days and allow you also to be dressed professionally and accordingly for face-to-face meetings, and conversely, be able to relax and be comfortable while working your project and "To Do List" on those days.
 
10. Walk away: Have some sort of timeline on work ending. Whatever that schedule is, whether working late some nights or not, whenever that time is, you at that time are walking away from your work, your phone, your desk, your e-mail and you are then living in the space of your family, your home, your life and your personal world. You must do this. I realize that is easy to say. I have worked all my adult life needing to provide weekend and often evening services. How you ask? While doing what I just wrote? I have learned that the same people who called me at night and weekends were willing when asked to speak to me during business hours on lunch breaks and early evening. If I had to accommodate weekend work, I would put it all into a Saturday time frame of two to three hours, and I would let my family know I had to work.
 
This seems like such a simple process, too simple, stupid simple in fact! But, it's harder than you think to create these organizational habits. Most people work from a "To Do List," but many of them have everything and the kitchen sink listed, not prioritized, not separated from personal things to do and certainly not organized in a manner that allowed you to be present in whatever world you are living in with your brain free of all that clutter.
Good luck and feel free to ask me any questions! I have hundreds of people who use this system and tell me it has lifted the weight of stress and organization to new levels never experienced.
---
Christine Beckwith is a 30-year mortgage industry veteran who has broken many glass ceilings and has blazed a trail for many female professionals to come. Christine is currently president and chief operating officer of 20/20 Vision for Success Coaching and Consulting, a decorated, sought after and award-winning leader. Christine may be reached by e-mail at [email protected].
---
This article originally appeared in the August 2019 print edition of National Mortgage Professional Magazine.