Senate Committee Approves Montgomery as HUD Deputy Secretary
The Senate Banking Committee voted 20-5 to
approve Brian Montgomery
as the next Deputy Secretary of the Department of Housing and Urban Development (HUD).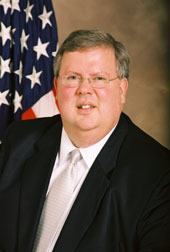 Montgomery serves as Assistant Secretary for Housing and Commissioner of the Federal Housing Administration (FHA), a position that he held from 2005 to 2009 in George W. Bush's administration. If confirmed by the full Senate, he would replace Pam Patenaude, who resigned last December.
Robert D. Broeksmit, President and CEO of the Mortgage Bankers Association (MBA), welcomed the committee's vote.
"MBA commends the Senate Banking Committee for approving the nomination of Brian Montgomery to be the next HUD Deputy Secretary," he said. "His knowledge, experience, and aptitude will serve him well in this position as he serves alongside Secretary Ben Carson and other members of the administration. We look forward to continuing to work with HUD on the important issues facing the housing economy, and urge the full the Senate to promptly take up this vote."