Team Broker: Growing the Wholesale Channel, One Loan Originator at a Time
We are seeing a huge shift in the mortgage lending landscape. The wholesale channel is coming back and it's coming back strong. Over the last few years, thousands of loan originators have either started their own broker shop or joined an existing one. This trend will continue for the foreseeable future as more LO's are recognizing that an independent broker shop is the best place to work and more consumers are seeing that working with a mortgage broker is the best way to get a home loan. That combination has helped wholesale market share climb to nearly 20 percent and industry experts believe it will reach 25 percent by 2020.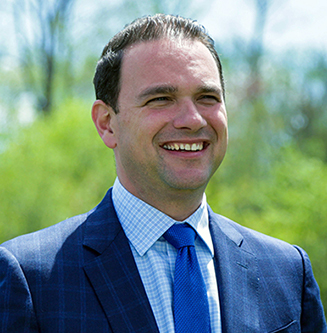 There are a number of reasons for this. Over the last three to five years,
United Wholesale Mortgage (UWM)
and other wholesale lenders have made a huge investment to help mortgage brokers succeed and excel. They've improved technology, marketing and tools so that an independent mortgage broker can now compete with and beat the retail mega-giants and big banks.
In the early 2000s, mortgage broker market share was at more than 50 percent. Even then, mortgage brokers didn't have the support they needed to help grow their business. Now, there are many resources available to help loan originators who are looking to make the switch from the retail side join wholesale. Now, industry groups such AIME have empowered mortgage brokers and given them a voice. A support system is in place giving independent mortgage brokers the upper hand.
Technology turning the tables
Going through an independent mortgage broker has been best for consumers for years, but it hasn't always been best for a loan officer. Mortgage brokers didn't have wholesale lenders who would invest in the tools that allow them to excel. Technology has changed everything. Wholesale lenders now have made mortgage brokers the obvious choice through a significant investment in technology, marketing and tools.
Mortgage brokers have access to cutting-edge technology through their partnerships, often more advanced technology and resources than most direct lenders and banks. Retail loan originators are often limited by technology because they're at the mercy of their own company's resources and many have not invested in technology to make the process easier for consumers. We've reached the point where retail lenders don't have the same level of technology that wholesale lenders have, let alone the ability to give those tools to an originator. A few years ago, no one would have thought this was possible. Wholesale lenders are more nimble and are winning deals and so are the mortgage brokers who partner with them.
The investment in marketing has also been huge. Most independent brokers don't have the budgets to hire a marketing team. Now, they don't have to because their wholesale lending partners are providing them with the best marketing tools in the industry to help grow and retain their business. Now, independent brokers have the power to protect their pipelines and focus on getting their borrowers the best deal possible.
 
Spreading the word
It wasn't long ago that many borrowers and Realtors didn't know how to find a mortgage broker. When you'd do a Google search for "Mortgage Broker," whoever paid the most money would pop up first, which is still the case. Mega retail lenders pop up, even though they are not a mortgage broker. Brokers didn't have the money to show up on the first page of Google. There was a real need to educate people on where to find true mortgage brokers and how to get access to them. That has now changed as well.
In 2018, UWM launched a Web site to help consumers and real estate professionals find mortgage brokers in their local community. This site promotes the advantages of working with a mortgage broker to both and ensures that when a borrower wants to work with an independent mortgage broker, they're actually finding one who is local to their area.
 
Wholesale investment, wholesale development
It can be scary to go out on your own in business. Over the last few years, many loan originators have wanted to make the switch from retail to wholesale, but they didn't know how or weren't sure where to start. You had retail LO's thinking there are barriers to becoming a mortgage broker because their boss or employer told them that. In reality, it's an easy, low-cost transition for LO's. This is where UWM saw an opportunity to help.
UWM is so passionate about mortgage brokers that we decided to start a team dedicated to helping more LO's become mortgage brokers. We have the tools and the team in place to make the transition quick and easy. Our wholesale development team helps LO's with everything from getting licensed to coming up with the resources, support, and strategies needed to become a broker/owner or simply join an existing broker shop. This year alone, UWM has helped several hundred originators enter the wholesale channel.
UWM also established the Web site,
BeAMortgageBroker.com
, for retail LO's and bankers who want to know more about the process of becoming a mortgage broker or a broker/owner. There's an opportunity to have a confidential consultation with one of our directors who will walk you through the entire process whether they have an NMLS license or not.
There are also retail LO's who already know they want to join the wholesale channel but don't know which shop to join. Our team connects loan originators with broker shops that might be a good fit for their business. This helps ensure that new brokers find a shop that is right for them and it helps broker/owners spend less time on recruiting and more time on growing their business.
UWM has an entire network of people who want to see independent mortgage brokers succeed and make sure we are providing tangible benefits for mortgage brokers to excel. There's free LOS software through Blink, which creates a huge cost savings. There are also discounts on credit reports, which can save a broker shop thousands of dollars. Another discounted service allows mortgage brokers to send video chat e-mails to their borrowers, helping them engage with their clients. There's even a resource that helps mortgage brokers know where to go to obtain health insurance. This is what a true partnership and support for independent mortgage brokers is all about.
 
Continuing education and support
There are plenty of resources and support available once a loan originator joins the wholesale channel. UWM's Success Track offers free in-house training for LO's of all experience levels, including a class that is specifically geared toward retail LO's making the transition to the wholesale channel. This training is designed to help independent brokers become experts at their craft. In 2019, more than 2,000 clients will attend a Success Track class and UWM expects more than 4,000 will attend in 2020.
A big part of the Success Track experience is the opportunity to network with other mortgage brokers. Attendees get to meet others from around the country and share best practices. Broker/owners, originators and processors who come to Success Track leave with invaluable takeaways that will help grow their business and new professional contacts who can act as resources in the future.
Broker/owners should be able to focus on building relationships that will help them win more loans and grow their business. Wholesale lenders who are true partners understand that broker/owners don't have the time to properly train every new LO that they hire. With Success Track, UWM does the work for them. It's a win-win.
The timing is right for independent mortgage brokers to dominate the market. With all of the tools and support out there, there's never been a more exciting time to go independent. Wholesale lenders need to continue to do their part and give brokers a stronger voice. For all of the LO's out there who have already become mortgage brokers, there are many more still to come. They will need help with technology and marketing. They will need training and coaching resources. They will need the wholesale community's full support. The wholesale broker channel will continue to grow and it will take a team effort to get there.
---
Alex Elezaj is chief strategy officer for United Wholesale Mortgage (UWM). A big part of helping UWM's mortgage broker clients grow their businesses—and making sure they maintain that growth well into the future—is doing whatever they can to grow the mortgage broker channel as a whole. Alex is laser-focused on this. His aim is to build strategic partnerships that promote mortgage brokers as the best place for loan originators to work and for borrowers to get a mortgage.
---
This article originally ran in the September 2019 print edition of National Mortgage Professional Magazine.