New SVP of Operations at Gateway First Bank
Gateway First Bank
has announced that Charles Emley has been appointed senior vice president of operations. Emley is a financial services executive with high-level experience in retail and commercial channels, as well as bank and non-bank environments. He has experience leading loan trading, pricing, operations, technology, program management, data and analytics teams and working with key partners to deliver higher financial returns, improve customer experience, compliance and documentation quality.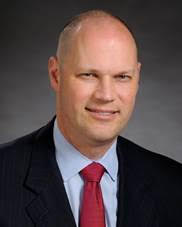 "Charles will play a very important role, helping Gateway maintain consistent operations throughout all facets of the organization as we continue to merge our mortgage technology and services with the strength, security and product breadth of a bank," said Stephen Curry, chairman and chief executive officer of Gateway. "His broad experience operating at an executive leadership level and managing enterprise transformation programs will be extremely useful to Gateway, and we are fortunate to have him on the team."
Prior to joining Gateway, Emley served as senior vice president of capital markets and head of loan operations at Banc of California. He also worked at Bank of America as senior vice president, home loans and product management Executive, among other positions. While there he optimized the first mortgage product portfolio and competitive positioning.
"I am very happy to be joining Gateway, a great team with a demonstrated commitment to serving customers and a winning mindset," said Emley. "Gateway's initiatives to expand banking services, while continuing to invest in the already very successful mortgage business, make this an exciting place to be."
Subscribe to the NMP Daily