National Mortgage Professional Magazine Presents ... Diversity Roundtable Discussion 2020
In addition to featuring our NAMMBA 100 list in this month's issue, we also thought it would be an ideal time to gather a diverse panel of industry execs to discuss some pressing issues in a roundtable format. With our focus this month on "Diversity in Mortgage Lending," we gathered a panel consisting of a cross-section of the industry to share their experiences on the current state of the industry, overcoming obstacles, and finding solutions to make the profession more diverse.
We thank our distinguished panelists for their time and hope that by sharing their own experiences, we can all appreciate their insight into an ever-changing mortgage profession.
Roundtable participants …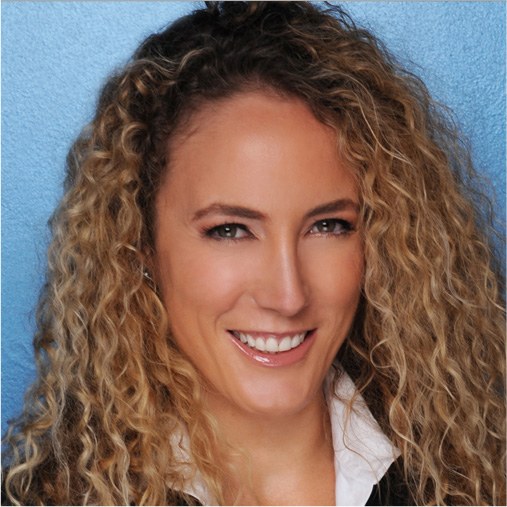 Rosalie Berg
President and Chief Executive Officer
Strategic Vantage
Rosalie Berg founded
Strategic Vantage
in 2002 and grew the company into one of the largest marketing, public relations and social media agencies serving the mortgage industry. She has more than 23 years of marketing, public relations and social media experience, dedicating 20 of those years to the real estate and housing finance industries. A nationally-recognized mortgage industry leader, Rosalie has a long track record of conceptualizing and implementing strategic marketing campaigns that have led to double-digit revenue growth and lucrative company sales. In 2019, she was listed among the mortgage industry's "Most Powerful Women" by
National Mortgage Professional Magazine
, and in the same year appeared on the cover of
Mortgage Women Magazine
. Rosalie is actively involved in client accounts at Strategic Vantage, overseeing all agency work and assisting in the creation and execution of marketing, public relations and social media campaigns.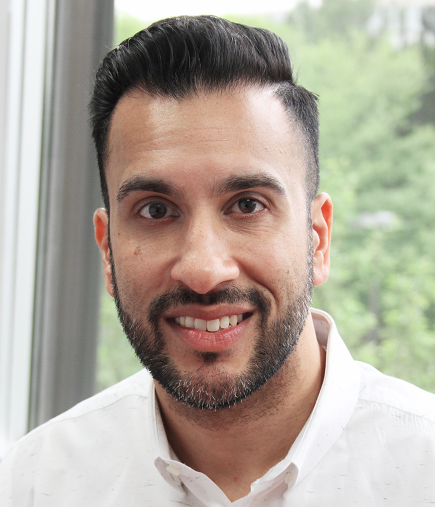 Samir Dedhia
Principal
SD Capital Funding
With more than 15 years of experience in the mortgage financing space, Samir Dedhia has evolved from a loan originator to principal at
SD Capital Funding
, one of the fastest-growing mortgage brokerage companies in New Jersey. From originating loans to overseeing the growth of this tech-focused organization, Samir has been instrumental in revamping the way his company originates loans, by using technology and an assembly line process to close more efficiently. Productivity and advancement are always front-of-mind when Samir conducts business, as he aims to increase production by 25 percent, while reducing the average closing time to less than 15 days.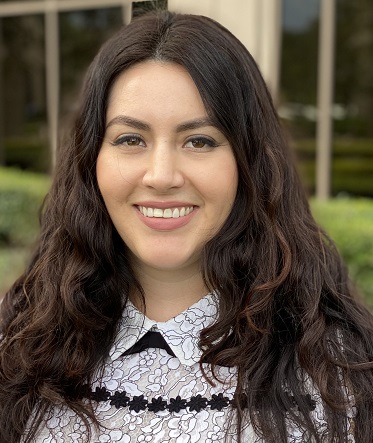 Stephanie Guizar
Corporate Marketing Team Lead
Paramount Residential Mortgage Group Inc. (PRMG)
Stephanie Guizar started at
Paramount Residential Mortgage Group Inc. (PRMG)
in 2015, shortly after graduating from college in an administrative position for PRMG's National Marketing Department, taking on more tasks and responsibility as time went on eventually being promoted to the role of corporate marketing team lead. In this role, Stephanie is responsible for managing projects and the day-to-day tasks of the department to ensure success for the department and for the company. She is responsible for the marketing and promotion of PRMG's 501(c)3 non-profit, PRMG Cares, spreading awareness of the organization's mission and designated charity. She is a graduate of the University of California, Irvine with a bachelor of arts in public health policy, with a minor in civic and community engagement.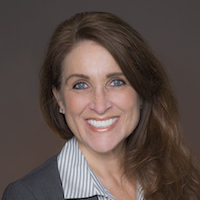 Twyla Hankins
Executive Vice President of Operations
American Financial Network Inc.
With more than three decades of industry experience, Twyla Hankins has devoted her career to building exceptional mortgage lending operations, providing a foundation for success for several mortgage lenders over time. Her management expertise includes all aspects of mortgage lending operations, including loan processing, underwriting, doc drawing, funding, shipping, post-closing and insuring. Hankins, currently executive vice president of operations for
American Financial Network Inc. (AFN)
, joined the company in 2010. Under her operations leadership, and in collaboration with an excellent executive team, AFN has grown exponentially. Her vast knowledge and leadership skills make Hankins an essential member of the AFN executive team.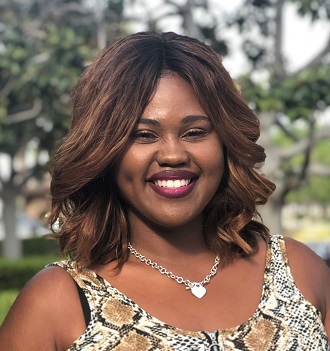 Brianna Martin
Corporate Marketing Communications
Paramount Residential Mortgage Group Inc. (PRMG)
Brianna Martin has been a part of
Paramount Residential Mortgage Group Inc. (PRMG)
since 2018, with an entry-level position as an appraisal administrator and has since moved up to the Corporate Marketing Department in the role of corporate marketing communications. She hosts various department Webinar trainings, produces written content for the company blog and social media, as well as writing press releases. In addition to her communications role, she assists with onboarding and administrative duties, along with managing the online company store, The Paramount Shoppes. Graduating June 2020 from California State University, San Bernardino with a bachelor of arts in communications and public relations, she has plans for the near future to continue her education and obtain a master's degree in communications, new media and marketing.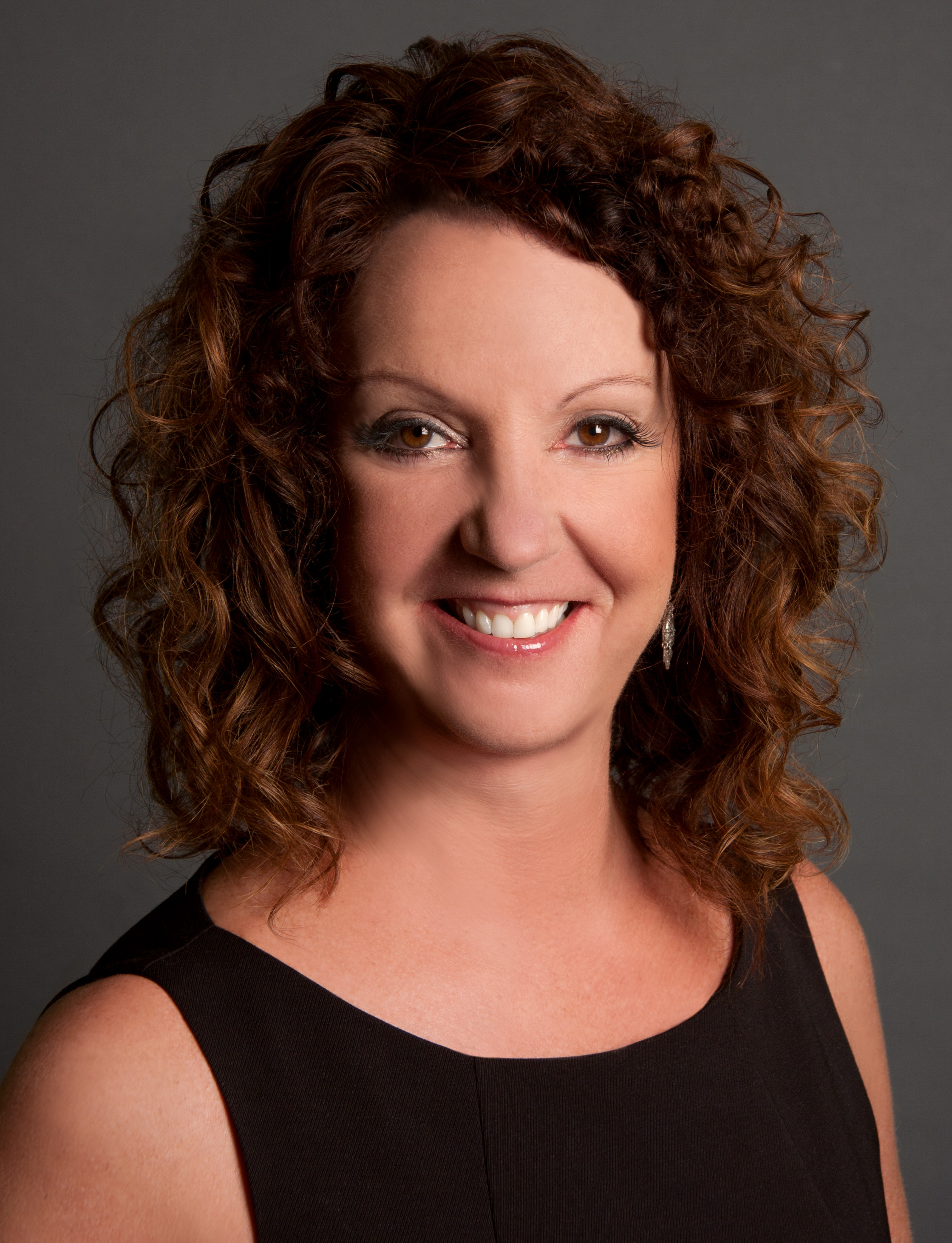 Jane Mason
Chief Executive Officer and Founder
Clarifire
Jane Mason is chief executive officer and founder of
Clarifire
, and the original architect behind CLARIFIRE, an application that brings all parties within mortgage servicing operations together onto one secure platform is a recognized leader in technology solutions for the financial services and mortgage industries. With more than 15 years of experience in financial services technology, Jane started her career in business operations, quickly becoming an executive of an international law firm. After building a software solution for the law firm to handle real estate related cases, Jane entered the market as the innovator of the CLARIFIRE application. As an entrepreneur and business leader, Jane has received numerous awards and accolades for her service in local business and the national mortgage stage. Last year alone, Jane received the 2019 Women with Vision award from 20/20 Vision for Success Coaching and
Mortgage Women Magazine
, and four other industry awards in leadership and technology.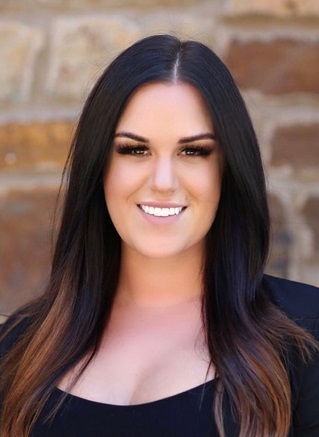 Danielle Panno
Vice President of Business
Prime Choice Funding Inc.
Danielle Panno is the vice president of business at
Prime Choice Funding Inc.
She attended Chapman University for business administration and real estate finance, and joined Prime Choice Funding in 2013 when she was just 19-years-old. Danielle played an integral role in growing the business from a small broker shop to the nationwide lender it is today. She was responsible for building out several aspects of Prime Choice's personnel infrastructure, including Compliance, Human Resources, Accounting, Customer Service and the Wholesale Division. In addition to her accomplishments in the mortgage industry, Danielle is also a co-founder of an all-female real estate team in Southern California.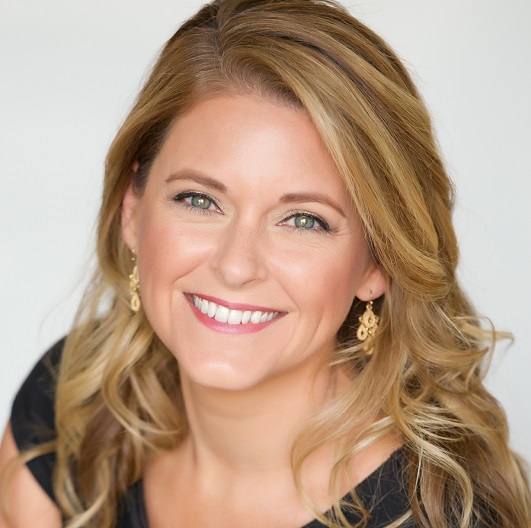 Joni Pilgrim
Chief Executive Officer and Founding Partner
Nationwide Appraisal Network (NAN)
Joni Pilgrim is the chief executive officer and founding partner of
Nationwide Appraisal Network (NAN)
, a national appraisal management company headquartered in Tampa, Fla. Under her leadership since its inception in 2004, NAN has grown to be a top producing AMC for residential and commercial real estate appraisals trusted by many of the nation's largest lenders. In 2015, Pilgrim guided the company toward a substantial investment in data and analytics, propelling them to the forefront of technology within the industry. The investment has allowed NAN to remove the subjectivity from the appraiser selection process and use real world stats to select the best appraiser for every assignment. "Using data and analytics has changed the way we do business and has improved the customer satisfaction ratings with our lender clients and their customers from coast to coast," said Pilgrim. Joni is a graduate of the University of Central Florida with a degree in business administration. She is also the founder of "Backpacks 4 Kids," a non-profit providing school supplies to Title I schools throughout the state of Florida.
What are your feelings on the current state of the mortgage marketplace?
Rosalie Berg: Having been in the mortgage industry for close to 20 years, I cannot recall a time when competition within different segments of the market—mortgage lending, servicing, software and service providers—has ever been so ferocious. Technology is a huge reason for this—it has absolutely transformed how every company and sector of our industry operates. That goes for marketing and public relations, too. When I first started, for instance, companies weren't really thinking about content marketing, video marketing or even e-mail newsletters, which are all commonplace. In fact, for many companies, they are requirements.
Samir Dedhia: The marketplace is becoming extremely transparent day by day. We've made it part of our mission to provide exceptional customer service by delivering on-demand service and transparency. Clients want to know pricing, loan status and closing details at their own pace and on their own schedule.
Stephanie Guizar: I started in the mortgage industry five years ago, fresh out of college. There were a handful of people in the corporate office of PRMG who were considerably younger than most of the staff … that is completely different now. There are several young and ethnically diverse individuals in our company. The age gap is still noticeable, but there is progress being made in welcoming a younger crowd in the mortgage industry. I think this is especially important as lenders continue to find ways to attract Millennial buyers! Having a younger individual who a Millennial buyer could connect to is extremely beneficial in establishing a relationship and closing deals.
Twyla Hankins: Rates are low, housing inventory is low, and prices are increasing. With lower rates, refinances should continue to increase. Home prices are rising partly due to low inventory and high demand. Many Baby Boomers are choosing not to sell and are keeping more homes off the market than ever before. A recent Freddie Mac study shows that if today's older adults (born 1931-1959) behaved like earlier generations, an additional 1.6 million homes would have hit the market by the end of the last year. That should not be misconstrued as an opinion that the older generation should not choose to age in place, it just means we need to roll with the changing tide and find solutions. Some are predicting new home building will pick up later in the year, and demographics show the need for the pick up to span the next six years to keep up with the demand.
Brianna Martin: The mortgage marketplace is definitely expanding. The creation of more products has made the idea of homeownership a possibility for virtually anyone. From college graduates with debt, to low income families, owning a home is starting to become less of a dream and more of a reality.
Jane Mason: This is a hard question because the mortgage industry is so dynamic in nature and everyone's experiences are different. But overall, I have seen the industry as a whole become more kind and accepting towards women, minorities and people of different backgrounds compared to when I first began building my company many years ago. I think that's a testament to how the industry has evolved and the fact that so many people are working to increase awareness about diversity and creating accountability within their organizations.
Danielle Panno: The marketplace is changing rapidly in terms of marketing and lead generation, as well as the technology being utilized throughout the transactional process. We have made a huge shift to a technology-heavy marketplace, where it is almost as common to shop online for a mortgage as it is to shop online for shoes. It is no longer enough to rely on word of mouth or professional relationships, as some loan officers who have been in the business for decades are accustomed to. I feel as though it makes the marketplace that much more competitive; you have to work hard to get clients and keep them when mortgages are so readily available through mobile apps or a simple Google Search. Companies that fail to embrace the new tech-heavy industry will be at a dramatic competitive disadvantage.
Joni Pilgrim: One thing I have come to learn over my last 16 years in the industry is to always expect the unexpected. As much as we try to plan and forecast, there is always something that comes up that we didn't anticipate. As it stands, I think most will agree it's a fantastic time to be in the mortgage industry. Refinance transactions are continuing to increase, and affordability remains consistent and is even improving in many markets. Housing affordability has also helped to see an increase in home purchases and new construction, which is a great sign for the economy and the mortgage marketplace overall.
Have you faced any obstacles as a female and/or minority in the mortgage profession?
Rosalie Berg: Since I started Strategic Vantage Marketing & Public Relations 17 years ago, I will admit that I have run across some people who have discriminated against women. Haven't we all? But nowadays, I like to think that for every person who doesn't believe in women, there are just as many who believe women can do the job as well or better than men. So I have never let my gender hold me back. Being a woman empowers me. In fact, as women, I believe many of us are gifted with great attention to detail, we are multi-taskers, and we are creative. In marketing and public relations, those skills are critical for helping companies create memorable, unique and compelling messages about their products and services so they can be better seen and heard. I have, therefore, always considered my gender a strength.
Samir Dedhia: There have not been any blatant obstacles, but there have been challenges that anyone would face in any industry and what we've done is decided to celebrate being a minority and found a niche market where we can support each other. Being South Asian, a lot of our initial clients were South Asian, but we've taken that platform and grown into a national company.
Stephanie Guizar: I have never had an experience where I faced explicit obstacles, but I have had to put extra thought into how I react or respond for instance to an e-mail or a conversation. Lets' face it, in general, most women have had to deal at one time or another with insensitive humor and/or unwelcomed remarks in an office setting—and women of color even more so. For example, having to censor my own response and/or maintain composure to such comments, especially as a minority woman, is tasking and often something non-minorities simply don't think of or must worry about. Please understand, these reactions and behaviors go well beyond the office or the mortgage industry for that matter. Again, the general fear for me on a personal level is that my own reaction will be misinterpreted, or perhaps even considered bossy, catty or insubordinate. That all being said, while those concerns do enter my mind, I always do my best to conduct myself in a manner whereby I exercise diplomacy and maintain professionalism throughout all my interactions with others inside or outside of the office.
Twyla Hankins: For anyone who has been in this business for as long as I have, you can't avoid facing obstacles. Regardless of the reason for the obstacle, I try to find the best way to maneuver through or around the obstacles in a graceful manner and focus on what lessons can be learned from the experience. I have been very fortunate to have had great mentors in my career (both men and women) who valued my opinion, knowledge and experience. I would like to pay it forward and be a mentor to the next generation of mortgage professionals.
Brianna Martin: As a female of color, I can honestly say that I have had to overcome some initial challenges not only tied to the workplace, but outside the office as well. This can be as simple as feeling invisible when entering a room and being glanced over, to being talked over in conversation, to literally not being acknowledged. Although I am relativity new to the mortgage industry (a year-and-a-half now), it is fair to say, working in a male-dominated field, I do find myself being somewhat cognizant of the office environment, from how to conduct myself, to being conscious of what I wear to avoid the occasional unwelcomed gaze by another, be it a man or woman, or even what I might say when writing an e-mail to avoid coming off too verbose or overbearing. Independent of those concerns, I can't help but notice a lack of representation of women of color in leadership roles in the industry. I think it would be inspiring to see someone who looks like me excel and be recognized for accomplishments on the same scale as men, especially in a professional capacity.
Jane Mason: There is a level of unintentional bias and a lack of credibility given to women leaders, and I've experienced it firsthand. These behaviors need to be acknowledged before they can be conquered. However, while I expected to experience bias as a female entrepreneur, it has not been a deterrent for me. This barrier can be overcome through tenacity, perseverance, maintaining belief in one's vision, and understanding that you have to set aside bias and be willing to act differently. At the same time, our industry and all organizations, need to continue placing diversity at the heart of their strategic goals.
Danielle Panno: I feel privileged to be able to say that I have not faced many obstacles specifically relating to being a female in a male-dominated industry. I have been surrounded by colleagues and superiors (both men and women), who have empowered, motivated and guided me in a very uplifting and positive way. While I wouldn't classify them as obstacles, there have been instances where I felt as though, upon meeting me, specific individuals didn't trust my ability because of my gender or age (when I started in this business I was only 19), but I am quickly able to put their reservations to rest and conduct business as usual without any impediments.
Joni Pilgrim: When I started my company, I was 26-years-old and had very little experience. Being young and inexperienced in an industry that (at the time) was led by folks nearing retirement age and not ready for the new wave of technology that was coming, was a major obstacle in and of itself. I knew that I loved being in the appraisal business and that there was a market for what I wanted to do. Since then, women have gone from a small part of the business community to a significant and fast-growing segment. Four out of every 10 businesses in the U.S. are now female-owned, and of those more than nine million people are employed by female-owned business. I don't view it as an obstacle, but as important and valuable, as women have a lot to share by way of business practices and impactful leadership.
What are some of the industry's most pressing issues at this time, and what can be done to solve them?
Rosalie Berg: From a business standpoint, I think one of the biggest issues that companies face today is being able to separate themselves from all of the noise. We live in a time when we're all being bombarded with messages, whether they're coming through articles, ads or videos, and whether they are on social media, on our phones or on our computers. With everyone's attention spans growing shorter, standing out is an enormous challenge. That's where great marketing and public relations come in. It's not enough to offer the best product or service. Companies need to make sure the world knows about them, and that their message is heard. In today's very competitive marketplace, blending in and laying low are risky tactics. So the key is to make sure your website, your sales presentation, your brochure, your business card, and your exhibit booth really impress your prospects—and that when they are reading industry news and blogs, they are reading about your company, not your competitor's.
Samir Dedhia: A year ago, I would have said the industry's ability to adopt new technologies, but I feel like the industry has come a long way and we're seeing new developments daily. I do think there is still some apprehension among the consumer in the idea of getting a mortgage so I think delivering a better consumer experience would be at the top my list.
Stephanie Guizar: Embracing change. Everyone knows that change is hard to come to terms with, but we must. Embracing Millennials as serious buyers is a must. Many are forced to move back home after graduating with incredibly high amounts of debt and often feel discouraged or believe they are incapable of qualifying for a home loan because of their debt. This is a whole market of homebuyers waiting for the opportunity and education to take the next step towards homeownership. I suggest that lenders and loan officers reach out to high schools, college and/or universities in their area and ask for an opportunity to present at the campus's career center. Take the time to get to know these individuals and understand their concerns as they approach their graduation date and let them know they have the potential to be a homeowner, despite their debt! Secondly, embracing technology is profound. Whether creating videos or using an online chat feature on your Web site, these are instrumental in ensuring you remain on the map. Combine technology and a personal touch, and you will remain top-of-mind and ahead of the curve in the industry.
Twyla Hankins: Digital transformation is a must for the mortgage industry and is long overdue. The improvements in customer experience, quality, risk, compliance, efficiency and cost containment are some of the benefits to digital transformation. The cost to originate loans has doubled in the last eight years, which continues to squeeze profits. A process and technology transformation will be necessary to lower origination costs. I am proud to be working for an organization that understands the importance of adopting digital solutions and remaining relevant.
Brianna Martin: One of the most pressing issues in the industry is the misconceptions that, if you don't have an extremely high paying job and A-1 credit, you can't own a home. Those who have grown up impoverished have not been properly educated on their potential of being a homeowner. As an MLO, your civic duty is to get out and speak to those in the community and educate them. Schedule 30-minute to one-hour sessions at community centers to talk to local people about their ownership goals and how they can obtain them.
Jane Mason: I think diversity is one of our industry's most pressing goals, considering we still have a long way to go before women and minorities are represented equally at leadership levels. One way this can be solved is by understanding and continuing to focus on the mounting evidence that shows a commitment to diversity pays off in a company's performance. For instance, Harvard Business Review has found that diverse and inclusive organizations have better financial performance and produce greater levels innovation. McKinsey, a global consulting firm, did a study that found organizations with greater racial and ethnic diversity among their top managers and directors were 35 percent more likely to achieve better financial performance than their competitors. So simply from a performance standpoint, diversity should be a priority that is included within the policies of all financial institutions, as well as within the policies of their partners and clients. And it should especially be a priority when it comes to who is represented in senior executive teams and on corporate boards.
Danielle Panno: In my role as vice president of business at Prime Choice Funding, I get an inside look into the compliance and business development side of the industry. Management and communication between regulators and business owners or compliance managers are problems that I experience daily. At the end of the day, most companies want to do the best they can to help their borrowers and offer competitive products, all while remaining in compliance. Regulators and companies need to meet in the middle and embrace the technology that has taken over the mortgage industry. Better and more open communication, efficient examinations and regulation enforcement, and general oversight improvement should be a priority for both regulators and companies alike.
Joni Pilgrim: I get asked all the time if I think there will be another housing crash anytime soon. It's almost inevitable that it comes up in conversation when I meet folks who find out that I work in the real estate appraisal sector of the mortgage industry. Even though the crisis occurred more than a decade ago, it is still very much on the minds of most Americans, especially those looking to purchase a home. The fear that this could happen again, especially with recession predictions in the media, has put the fear into many who have hit the pause button on making a home purchase. Tighter lending standards have helped to mitigate this crisis from happening again, but the average borrower is still skeptical. If you weren't impacted by the housing crash, you likely know someone who was. I think better education for the borrower is imperative to maintaining a healthy market for many years.
What is being done to bring more diversity to the mortgage profession? Is there more that can be done in this department?
Rosalie Berg: Generally speaking, the mortgage industry still struggles with diversity, particularly when it comes to women and minorities in executive positions. While there is more diversity than ever, there's no hiding the fact that the majority of CEOs and senior executives are overwhelmingly White males. So, there is always more we can do. Those of us who have achieved success in our chosen fields can and should support others in their efforts to advance their careers. Since I started my company, I've been committed to recruiting and maintaining a diverse team of professionals from many different backgrounds, as I believe it makes us a more effective agency for our clients—and based on the results, it's worked.
Samir Dedhia: From my view, I'm seeing new MLOs getting licensed and the independent mortgage broker community growing every day. I would still like to see more diversity at the top of the larger mortgage institutions that have significant market share and can actually make an impact from the top, down!
Stephanie Guizar: I believe the mortgage industry has made huge strides towards hiring more young and diverse employees. There are definitely more people of color and women in the workforce. However, I think there is still work to be done at the C-level. If people see a person of color with a C-level title or on a board or with company ownership, they will see that their company is truly invested in diversity and inclusivity and be more inclined to step up in their own personal professional lives. Seeing is believing, and if people of color see someone like themselves at the top, they will be more encouraged to excel in their careers and their lives.
Twyla Hankins: Is there more that can be done in this department? In the past few years, I have seen an increase in the number conversations, articles, roundtable discussions and workshops addressing diversity in the mortgage profession. We have come a long way since I started in this business 37 years ago, but we also have more work to do. Awareness is the first step. As executives, it is our duty to mentor and train the next generation of leaders. We must focus on decisions to advocate, seek and hire qualified diverse professionals. Lastly, we should continue to shine a light on the importance of this topic and keep it at the top of the agenda when strategizing on how to keep and maintain our best talent.
Brianna Martin: I have been seeing a surge of youngsters being brought into the industry. This is improving the interactions within the mortgage space because there is now a difference in perspective. Someone who has been doing things the same for the past 20 years now has a new set of eyes and talent to compliment, restructure and modernize their methods. I would like to see more tech-savvy individuals enter the industry. Although to be successful in the mortgage profession, one must be able to build relationships with their borrowers and their teammates, they should also be well-versed in navigating the digital channels they need to market themselves, such as endorsed platforms, CRM tools and marketing portals.
Jane Mason: There is always room for more improvement. Our industry has a growing number of resources that help promote diversity, including the MBA's Path to Diversity & Inclusion Scholarship Program, which awards educational scholarships to women and minority mortgage professionals. Mentoring programs are also available through the American Mortgage Diversity Council. As leaders of organizations, we can also use our professional networks or leverage recruiters that specialize in getting job applicants from a diverse pool of candidates. And as an industry, we should also be more active about collecting and disclosing evidence-based data about diversity within the profession, which will surely lead to accelerated change and adoption. Given the steady growth of all these different activities and tactics, I'm very optimistic about our industry's future.
Danielle Panno: More than ever, we are seeing females not only just in the mortgage industry, but in top executive positions in our industry. My company has more female managers and executives than male managers and executives. But, I think the most important thing to recognize is that we can all bring something to the table, not as men or women, but as intelligent and qualified, hard-working human beings, regardless of race or gender, and that recognition is starting to become the norm. I believe that once we're in a position where a person isn't recognized for their gender or minority status, but for what they can contribute to the success of a business, we will have obtained true diversity and empowerment.
Joni Pilgrim: One of the reasons I jumped on the opportunity to be involved in this roundtable discussion is because it is such an exciting time in our industry due to the amount of resources currently devoted to the topic of diversity and inclusion in the marketplace. There are many great organizations in the mortgage industry that are putting together some of the top thinkers in the business to help other businesses understand not only the benefits of diversity in the workplace, but how important it is to embrace diversity in order to grow your organization and be around for the long haul. Adopting diversity in the workplace has proven to increase productivity, boost morale, improve creativity, decrease turnover and much more. Diversity in the workplace also leads to better relationships and conversations with customers, and even helps tap into new markets with better solutions. I think if we keep talking about it, sharing ideas and adopting new ways of doing business with diversity at the forefront of building a successful culture, we all win!
---
This article originally appeared in the March 2020 print edition of National Mortgage Professional Magazine.
Subscribe to the NMP Daily