Homeown-her-ship
There are few things more fundamental to the American Dream than owning a home. Becoming a homeowner is a defining moment in the lives of so many families and individuals.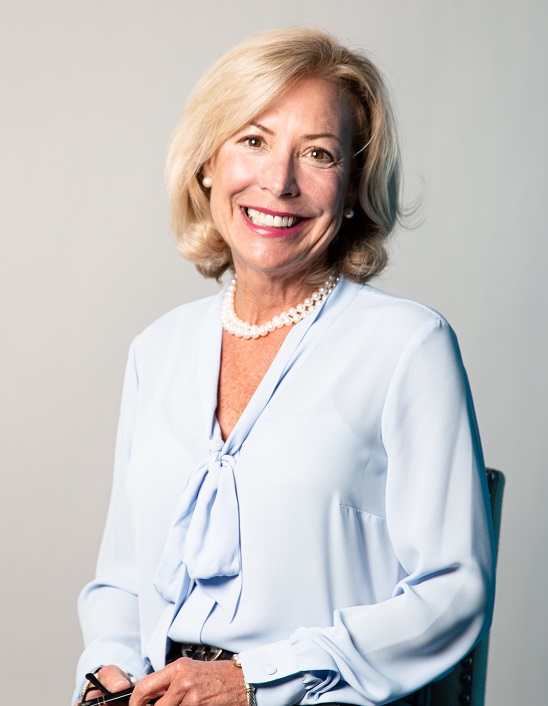 For some, however, the dream of homeownership seems like an unrealistic fantasy. Whether due to financial challenges or personal circumstances, buying a home can feel like it is out of reach. For a long time in this country, single women were a demographic plagued by those doubts—and for good reason. Traditional social structures and gender roles relegated many women to the role of the supportive spouse, and women who owned their own home made up a relatively small subset of all homeowners.
Happily, that outdated mindset has changed, and empowered women are taking charge of their own financial and homeownership future in a big way. Single women are buying houses at a rate that significantly exceeds that of single men. In fact, single women have made up between 18 and 20 percent of all homebuyers over the past decade, a figure that is double the share of single men who own their own home.
Extraordinary benefits
My own homeownership journey has given me a personal appreciation for the life-changing impact of owning a home. Frankly, as a young professional, the idea of getting married at that stage of my life made me nauseous. But as dubious as I was about that institution, I was enthusiastic about the prospects of owning my own home. I recognized it for what it was: The kind of long-term investment that would give me the financial security and independence I was looking for. And I wasn't going to wait around for someone to do it for me. I started buying houses in the early 1980s, buying my first home for just $10,000 down, fixing the place up and reselling it for a sizable profit 18 months later. I was off and running.
Today, as vice president and branch manager, my own positive experiences as a homeowner continue to influence the way I do my job. I am deeply committed to helping others achieve that same unique sense of security, independence and satisfaction that owning a home unlocked for me—and that commitment is especially urgent when I am working with female homebuyers. Whether it's a young woman buying her first home, or an older woman, perhaps fresh off a divorce, navigating the borrowing and homebuying process for the first time, I feel a keen sense of kinship and a strong desire to help them achieve their homeownership goals.
I have had plenty of opportunities both personally and professionally to reflect about the importance of homeownership to women, to consider the benefits—financial security, autonomy, empowerment—and to reflect on the practical and financial steps that can help women become empowered homeowners.
Loan products for female homebuyers
Buying a home on one salary is almost always going to be trickier than when buying as a two-income couple or family. Single moms face particular challenges. The good news, however, is that there are plenty of options available to allow single-income buyers with a reasonable degree of financial independence to purchase their own home.
Basic details like income level and credit score are always going to be important when qualifying for a home loan. But there are plenty of lending options and programs out there that are particularly well-suited for first-time homebuyers and single-income purchasers. Many states, counties and cities provide low-to-moderate housing finance programs, downpayment assistance programs, or programs tailored specifically for first-time buyers. Generally speaking, these programs are typically more lenient on the qualification guidelines and are often designed with lower upfront fees.
Also, there are often loan assistance programs offered at the local or state level such as the MCC (Mortgage Credit Certificate), which provide tax credits for some part of the interest payment. Most of these programs feature fixed-rate mortgages and have interest rates lower than the current market.
The bottom line is that homeownership is more accessible than some may realize. The median downpayment amount for first-time homebuyers was six percent, according to the National Association of Realtors (NAR), who also reported that first-time homebuyers are responsible for an impressive 33 percent of all home purchases.
When it comes to loan products, FHA loans typically have lower interest rates, more relaxed credit-score qualification standards, and require less money down—an appealing proposition to a woman purchasing her first home on a single salary. The downside is a higher mortgage insurance premium.
One particular type of FHA loan, an FHA 203(k), is potentially a great fit for many women looking to buy a home. An FHA 203(k) loan enables new homebuyers to finance their home purchase and their home improvements in a single mortgage loan. Under the 203(k) loan program, the home is appraised before rehabilitation takes place, and the total loan amount is based on what the projected value of the home will be once those improvements have been completed. By providing affordable financing to acquire the property, as well as additional funds to improve the property, a 203(k) mortgage helps homebuyers who are purchasing a house in need of repair or modernization to avoid costly high interest rate, interim loans and time-consuming paperwork. For women who may have very specific ideas about what they want their home to look and feel like, receiving the money to acquire and improve a property in one loan is potentially an ideal scenario. Improvements such as painting, room additions, decks and other items are eligible under the program even if the home does not need any other major improvements. Note that luxury items and improvements are not eligible, and that all health, safety and energy conservation items must be addressed and approved prior to completing general home improvements.
Finally, female homebuyers of all ages should be aware of two specialized loan products that are extraordinarily beneficial for qualifying buyers: a VA loan and a USDA loan. A Veterans Administration (VA) loan offers an outstanding range of benefits for current and former members of the military. With no downpayment required, no private mortgage insurance, and a government-backed financing structure, it's a loan product that all eligible women should not hesitate to take advantage of. The United States Department of Agriculture (USDA) also offers loans designed for homebuyers in rural areas. These loans have lower interest rates and require no downpayment, among other benefits. For eligible candidates, it's an incredible opportunity.
Expert guidance and support
Working with the right loan officer is especially important for female homebuyers, who tend to be particularly appreciative of a close, collaborative relationship and thoughtful counsel from experienced professionals. As with a real estate agent, trust is critical. It's also important to have your agent and your loan officer work together, as clear and consistent communication between those parties can help identify and capitalize on opportunities—and facilitate creative solutions that can be a difference-maker when it comes to getting to closing the deal on a new home.
If at all possible, women looking to buy a home should try to make sure that their real estate agents and loan officers are familiar with the range of lending products like those referenced above that are more accessible to first-time or single-income homebuyers. Ideally, the financial and real estate professionals guiding you through the process will have demonstrated experience working with single women and other first-time buyers. Their insights, experience and nuanced understanding of the different options available to you can be critical in helping weigh the pros and cons and identify not just the right loan product, but the right home.
From a loan officer's perspective, I take the time with all first-time homebuyers to make sure they are thinking ahead. To confirm that they recognize not just what they can afford, but to make sure they have sufficient resources in reserve in case of an emergency. I want them to be smart and aggressive, but also thoughtful about what happens if they need a new roof or if their employment circumstances change.
Moving forward
I can personally attest that, as recently as the 1980s, plenty of not insignificant structural and institutional challenges remained for women looking to own their own home. Overcoming those obstacles and systemic biases took a certain amount of confidence and grit. Happily, for women everywhere, however, the situation today looks very different. I have seen firsthand how profound the impact can be of having a place to call their own can be for women of all ages. And with more and more women taking advantage of the financial security, personal stability and long-term investment value of homeownership, that impact is continuing to grow.
---
Kelley Ross, vice president and senior loan officer with Ross Mortgage Corporation, started her mortgage banking career in 1982 in loan operations and transitioned into underwriting. Because she missed having personal relationships and wanted to work with clients face-to-face, she became a loan officer. She has consistently continued her education to remain a top resource to both her real estate agents and clients. She may be reached by phone at (248) 658-2511 or e-mail Kelley@RossMortgage.com.