How Independent Lenders Can Increase Homeownership and Better Serve the Borrowers of Tomorrow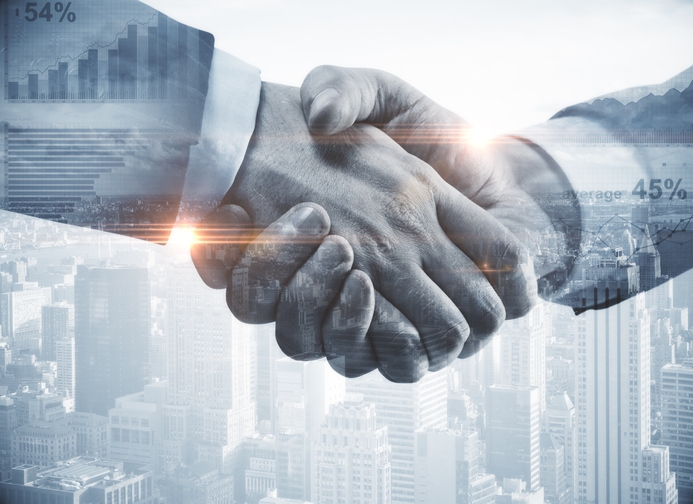 While we have seen impressive loan volumes for many lenders as lower rates drove refinancing, our industry cannot be distracted and complacent because of short-term successes. We still need to address major challenges looming for the next decade and more as new generations enter the housing market.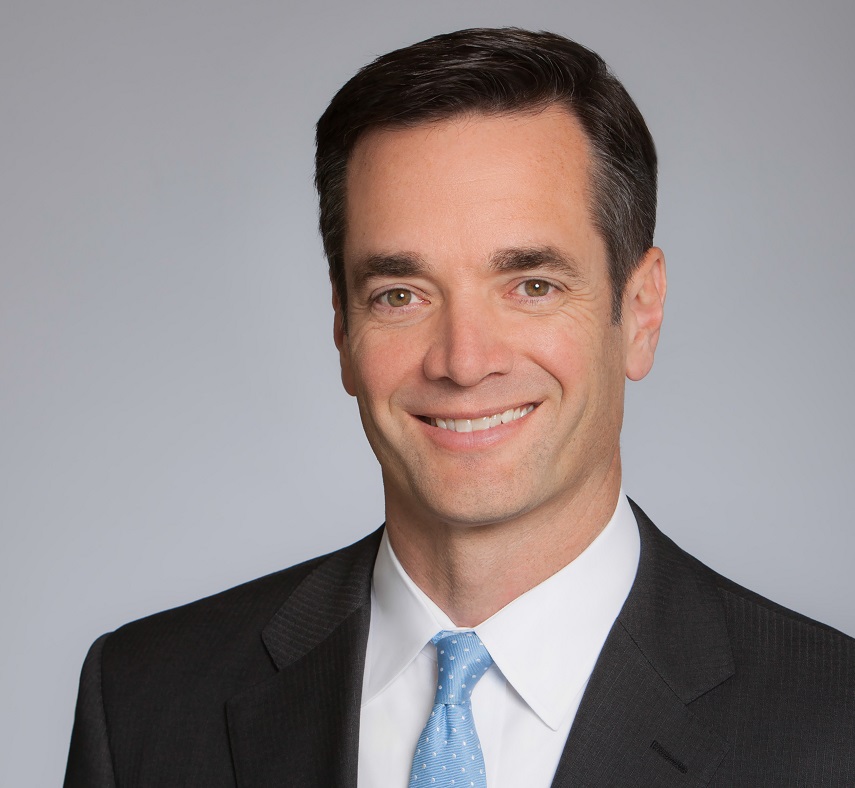 Affordability and availability of single-family housing are major hurdles. Boomers are aging and staying put, reducing the supply of existing homes. Housing starts and building permit applications are far below pre-recession levels, while average home prices in many areas of the country are at record highs, pricing many first-time buyers out of the market.
Our industry offers many low-down or low monthly payment mortgage programs, but how many would-be buyers know these products exist? Many potential borrowers hold incorrect assumptions about what it takes to purchase a home, so we need to find ways to connect, build meaningful relationships and educate them about available options. There are paths to homeownership for many and new thinking can help more people get there. 
We can create opportunities to reach millennial and Gen Z buyers, despite obstacles such as affordability, student debt and a desire to delay major life milestones like getting married and starting a family. An increasing number of Millennials are entering their early 30s, approaching the average homebuying age and achieving income levels where owning becomes a desirable option. Many experts expect those from Gen Z, where the oldest are now in their early 20s, to have a significant impact on the housing market starting in the next decade.
As independent mortgage lenders, we must be better at anticipating where our industry is heading, work to address these challenges and find ways to better serve the borrowers of tomorrow. Here are a few considerations. 
What do the homeowners of tomorrow look like?
When we look at the potential homeowners of tomorrow, we won't see the typical W-2 salaried borrowers who may or may not have a bonus to put toward their downpayment. Our old credit models built around this type of individual won't work as well.
Lenders are more likely to see borrowers with thinner credit histories and multiple income sources. They may be self-employed, or have two or three sources of part-time income, perhaps from working as an Uber or Lyft driver or renting out one of their bedrooms through Airbnb. Regardless of the sources, they need lenders to look at income streams that don't fit into the typical credit box.
Lenders need to focus on better serving ethnic and cultural groups with significantly lower homeownership rates that are part of the Millennial generation entering the housing market. Black homeownership rates are at historic lows, and while Hispanics are making significant homeownership gains, a huge discrepancy remains versus white homeownership rates. There are obstacles to bringing housing to these groups, but the demand will be there. This creates opportunity for our industry to find ways to enable qualified borrowers to purchase and stay in a home.
Experts forecast an increase in female heads of households, which offers another opportunity to reach a growing segment. A recent report from LendingTree found that single women own 70,000 more homes in metro areas than single men.
Potential Millennial and Gen Z buyers face record student debt, which reached an estimated $1.5 trillion in the U.S. last year according to a recent report from the New York Federal Reserve, keeping many would-be buyers from entering the housing market. A study from the National Association of Realtors (NAR) found that more than half of homebuyers considered student debt the biggest challenge to saving for a home.
How can lenders serve the next wave of borrowers?
How do we better serve these homebuyers of tomorrow? To begin, we must place a greater emphasis on consumer financial literacy education. Consumers need to know the importance of financial planning, particularly in areas around homeownership, and the positive impact owning a home can have on their financial position.
For example, those of us who work in the industry know that one late mortgage payment can result in a ding on a FICO score. A significant percentage of the U.S. population doesn't know that. Many people understand that getting a credit card with a small balance, making a few purchases, using some credit and paying the bills off on time helps establish good credit. Others are never given this advice and have no idea how their credit can impact their ability to get a loan or the rate they would pay when they get one. Helping people understand the importance of maintaining good credit may seem like a simple step, but it's an important one.
Homeowner education should be a priority for our industry. People need to know what their responsibilities are and what they're signing up for when they buy a house. How do you save for annual property tax bills, manage annual insurance bills or budget for the ongoing maintenance and necessary repairs of the home? What other responsibilities go with home ownership? As lenders, we can create programs to help people understand the process and responsibilities of owning a home, so they walk in knowing what's involved and have the tools to be confident, successful owners over time.
This educational focus can address misperceptions about the homebuying process and what it actually takes to purchase a home. Many people think they need a minimum of 10 percent or 20 percent to put down and don't bother applying because they don't have anything close to that amount for a downpayment. A lack of understanding about what is required for preapproval or a belief that getting a mortgage is a cumbersome, painful process might keep many potential borrowers on the sidelines.
Others worry about the stability and security of homeownership. They saw their friends and families get wiped out in the Great Recession, or they are concerned about home prices going down and property taxes increasing. Some believe buying a home is a poor investment. I always advise people to not look at purchasing a home as an investment or speculation, but as a place they can afford to live in and be comfortable, happy and proud of their achievements. If there is temporary market downturn, they need to understand that's a normal part of a regular economic cycle, and it is only a paper loss that will eventually go away as long as they keep making their payments. In the long run, they'll be in a better financial position.
Lenders need to be innovative in coming up with new ways to qualify. For example, in relying on DTI, we continue to focus on an archaic method of qualification based on a borrower's gross income. People don't pay their mortgages with their gross income. DTI doesn't take into account very material differences about how people live or lifestyle events that impact their finances.
FICO scores are another example. For people with a FICO, they are predictive and useful in forming a basis of eligibility and pricing. But future borrowers may not have traditional credit histories that fit within the current credit models. According to a recent Freddie Mac study, roughly 15 percent of White borrowers and about 25 percent of Black borrowers don't currently have a FICO score. This means the FICO scores we use today as the basis of our underwriting approaches are not a perfect method for every borrower. We need to continue to have industry-wide forums and task forces to pursue new approaches.
Developing products that fit their needs
We can serve the borrowers of tomorrow by offering innovative mortgage products and programs. Recent examples are Fannie Mae's and Freddie Mac's high quality manufactured home initiatives. These programs offer loans for factory-built homes that are indistinguishable from stick built homes and require only three percent down. The homes include open floor plans, high quality materials, energy efficiency and more. In many cases, they cost 30 percent to 40 percent less than site-built homes.
Bringing more awareness of the benefits of this type of home, while dispelling some of the misconceptions around manufactured housing, can provide a new, quality option for potential homeowners.
For example, at Guild Mortgage, we developed a program called 3-2-1 Home with The Home Depot to help borrowers buy their first home, make it their own and be in a stronger financial position when they move in. Under the program, a home can be purchased with as little as three percent down. Guild provides a $2,000 Home Depot Gift Card and a $1,500 grant that can be applied toward closing costs or increasing the downpayment after the minimum three percent investment is met.
Lenders can make it easier for people to refinance, as well. We recently rolled out a mortgage option in partnership with Airbnb that considers short-term rental income from Airbnb as an acceptable source of qualifying income on refinance applications for owner-occupied primary residences.
As proven over many generations, owning a home is critical to building equity and accumulating wealth. Having a fixed monthly payment provides financial stability and peace of mind knowing your rent won't increase in the future. Homeownership helps provide security and stability to families, which in turn can help children get a positive start in life. These things matter and cannot be ignored, most notably in helping certain demographics that have been on the outside looking in for far too long.
It's time to do something about it. Whether it's committing to better education, working to establish new qualifying standards or creating innovative products, independent lenders need to take a more active role and invest time, money and resources in helping more Americans enjoy the benefits of homeownership.
---
David Battany is executive vice president of capital markets at Guild Mortgage. He has more than 30 years of experience in the mortgage industry. Before joining Guild in 2015, he served as chief product strategist at PennyMac, the nation's largest non-bank correspondent lender, where he managed relationships with Fannie Mae, Freddie Mac and government agencies. He was previously with Fannie Mae, most recently as director of single-family business and lender relationships. He may be reached by phone at (858) 348-6006 or e-mail

[email protected]

.