Nearly 6.5% Of All Mortgages Now In COVID-19 Related Forbearance
The total shares of loans in COVID-19-related forbearance as of April 23, 2020 stood at 6.4%, according to a recent report from Black Knight. Of the 3.4 million loans in forbearance, 1,573,000 are under Fannie Mae and Freddie Mac. Federal Housing Administration and VA loans followed with 1,071,000, and the remaining 740,000 stands in the "other" category. 
"Having a four-month end date on the period in which servicers need to advance principal and interest payments on behalf of homeowners in forbearance is extremely helpful to our servicing clients," said Black Knight CEO Anthony Jabbour. 
"Still, even knowing that time limit, with today's number of forbearance plans, servicers are still looking at more than $7 billion dollars in advances over those four months. And the forbearance numbers are climbing steadily, day by day. Clearly, this remains a challenging situation all around."
The company expects that, given the latest increase in unemployment numbers, there will be an undeniable increase in delinquencies and defaults for the forseeable future, despite the forbearance options that are available to homeowners.
Since the outset of the COVID-19 pandemic, Black Knight has been tracking loan-level forbearance data on a daily basis through its McDash Flash data set.
Click here
to view the full report from Black Knight.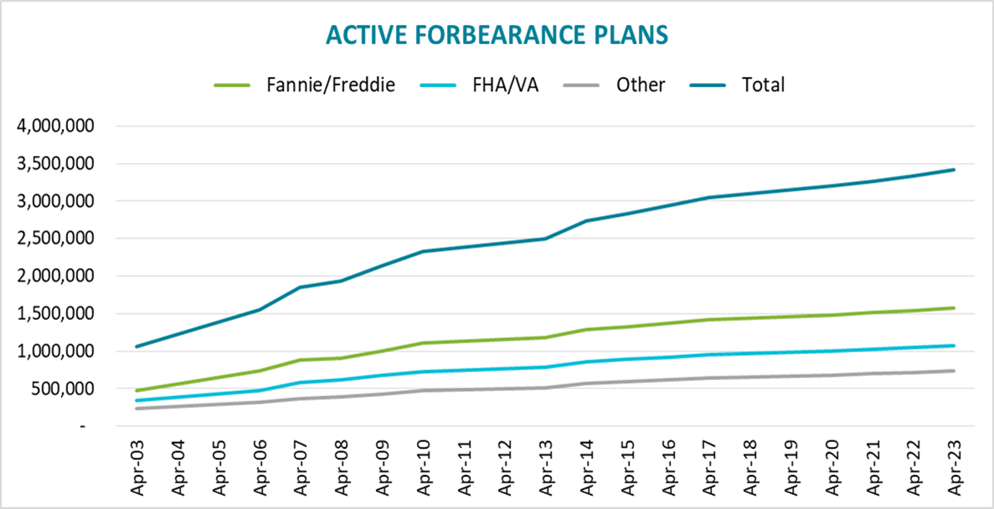 Subscribe to the nmp Daily