Positivity And Progress In The Mortgage Industry: An Interview With Laura Brandao Of AFR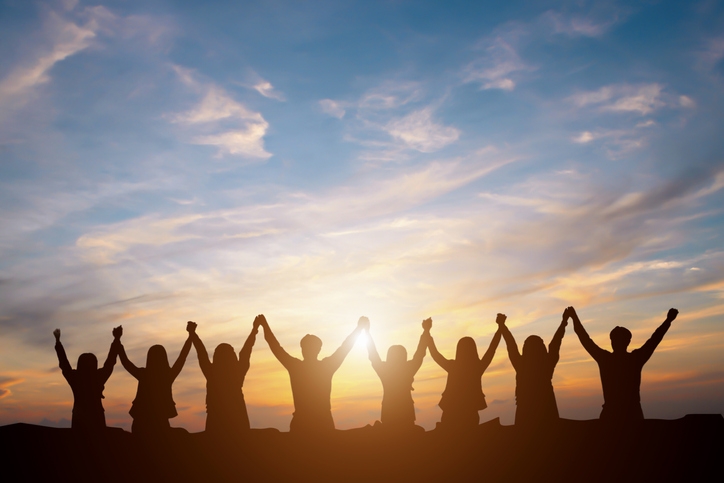 Laura Brandao is president of American Financial Resources (AFR), responsible for the sales, strategy, culture and day-to-day operations of the Wholesale and Correspondent Divisions. Laura joined the company in 2007, as the director of operations with the opportunity to start up the Wholesale Division, building what has now become a nationally-recognized specialty wholesale lender. For the past 12 years, Laura has developed a mindset within the company to make it a personal responsibility of each employee to bring the families of AFR's lending partners home.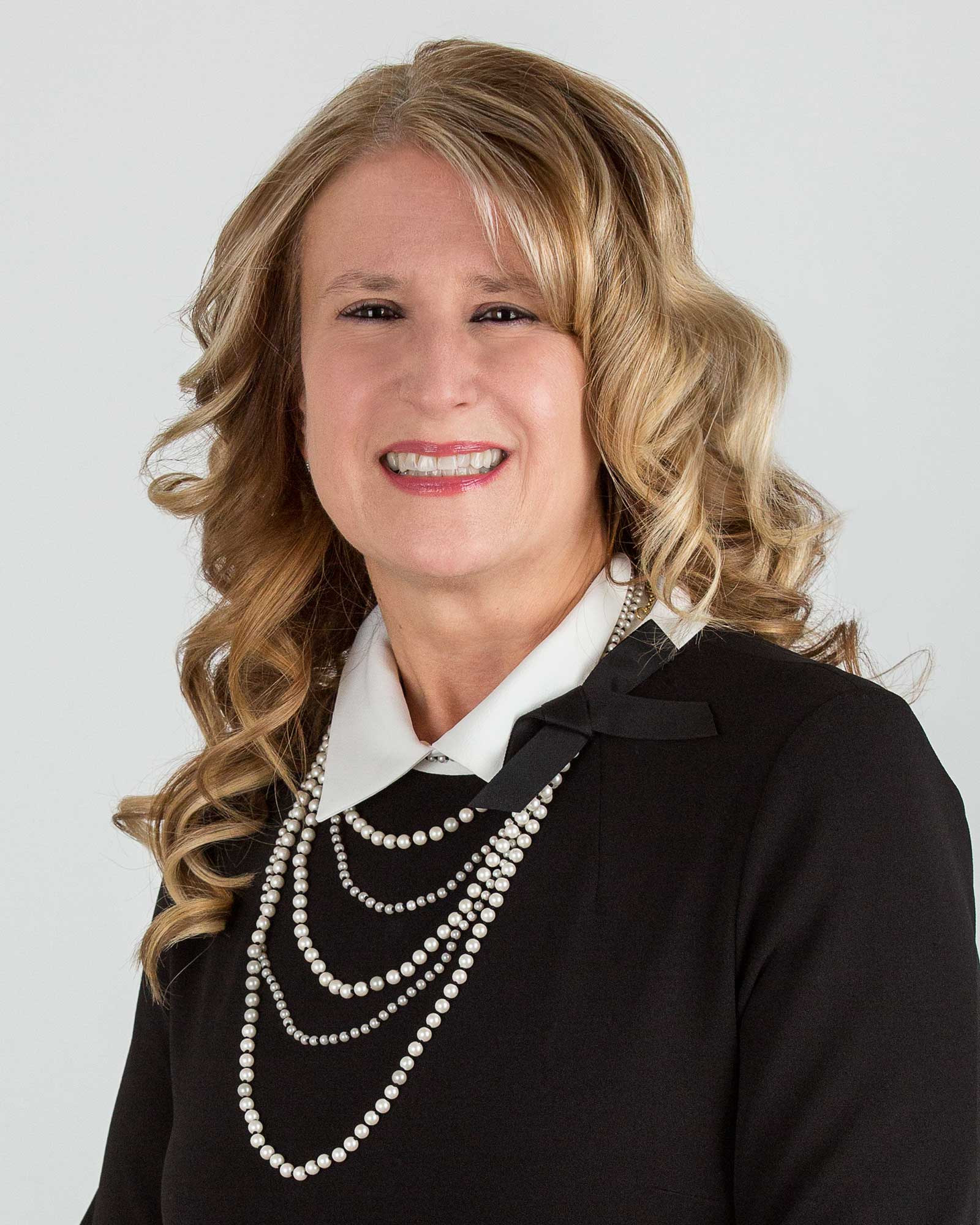 NMP magazine
had a chance to sit down with Laura as she shares her insights on how collaboration and positivity is fueling progress in the mortgage industry during trying times.
What are you currently seeing as the greatest concern among brokers?
Laura Brandao:
In recent weeks, brokers have been struggling with remaining confident that various program offerings will be there for them to continue to help families. There have been a lot of changes made to a number of programs very quickly for our industry. Fortunately, I am also seeing originators relying on their lending partners to keep them informed and updated. Relationships matter, and lenders who over-communicate with their partners continue to make progress with extremely healthy pipelines. Accessibility and transparency have never been more important, and the mortgage industry is no exception.  
Personally, how do you keep on a schedule, or what advice can you offer to others to keep their days from blending together?
Laura Brandao:
I have a few tasks which I have promised to myself to continue as part of my daily routine. The structure helps me hold myself accountable. Although I am working from home, I have kept to the same morning schedule. I wake up at the same time every morning, I still get dressed for work every day, and I am still recording a daily video to email to my team. That is what motivates me; I have committed to keep starting my day the same way.
Other routines will work for other people. A reward of your first cup of coffee after you log in to start your workday might work for you, or another daily ritual that forces you to stick to a schedule and hold yourself accountable. It is also important to be disciplined about the hours you work. Having both a start and a stop time is important. It can be far too easy for work to bleed into your family time because your office is now in your home, but it is important to schedule a beginning and an end to your workday to maintain needed balance.
 
How do you stay motivated? How do you motivate others?
Laura Brandao: That is one thing that hasn't really changed for me. I have to feed my brain with positive information. I continue to devour books, videos, music or anything that keeps me learning and positive. I seek out positive information to keep feeding my brain. After recording my morning video for my team, I watch a TED Talk, listen to a podcast, or view an interesting video on YouTube–anything that will educate, inspire or motivate me.
I know how much information from others motivates me, so I also try to offer motivation to others. One of the ways I do that is by sharing a #MotivationalMonday video on social media to kick off the week with a positive message for my colleagues and followers. There are definitely days when I don't feel like doing it, or I can't find a location to shoot the video. But, just as I try to find something to look forward to every day (which was actually the topic for one of my videos), I have received comments from others that sometimes my little videos give someone else the little nudge they need to tackle something, or shift their perspective for the day.
Taking time to share motivation is partially for others, but it helps you, too! We can all use an extra dose of positivity to help us stay productive. You need to do whatever works for you. And if you share your motivation with others, having that audience will help hold you accountable to continuing.
 
What one thing has surprised you the most, professionally, throughout this pandemic? What has surprised you the most, personally?
Laura Brandao: There are no more competitors! There is now one industry supporting each other and trying to help families. The cooperation and adaptability I have seen on both the broker and banker side of the business has been inspiring. Organizations like the Mortgage Bankers Association (MBA) and Association of Independent Mortgage Experts (AIME) are connecting with their members and communicating updates. Companies who were formerly competitors are asking: "What are you doing to solve this problem?" and "How can I help you?" I am seeing more collaboration, and we are more united as an industry now than at any time in my career. We truly are all in this together and behaving that way.
Personally, I was surprised that I experienced the cycles of dealing with a crisis, just like everyone else. I really did start out dealing with a period of fear, not knowing where we were headed or what was going to happen. I then moved on to learning, giving up control to everything that was not mine to control so I could start focusing on learning and growing. I think it's healthy for us to admit that there are cycles to how we deal with this collective crisis emotionally, and that we've all had to travel through them to get to our 'new normal.'
 
As a leader, are there any key takeaways, or lessons that should be learned?
Laura Brandao: If there are any leaders that didn't know it already, they know now communication is most important. Upper management needs to be more accessible when navigating a crisis. Leaders need to over communicate. If you're not, your team is left to make assumptions and jump to conclusions. No news is not good news. A crisis is also the time to be a servant leader. Employees need to know you are working in the trenches with them and are accessible to them.
With so much stress and negative news, it is even more important to recognize the positives. Now is the time to call out employees who are going 'above and beyond' to keep business moving. I believe you need to try to counter the negative energy of the crisis with double the amount of positive encouragement.
With working remotely as part of our new normal, you also need to give employees the opportunity to see each other virtually. You don't want to force anyone to appear on video if they are uncomfortable, but you should encourage them to join, and over time they may become more comfortable as they realize how much they appreciate seeing their colleagues, even if only on their screens. People still need to feel connected to their coworkers, perhaps even more so now.
Lastly, as a leader I think it is important to share news and information freely. Not only the updates specific to doing business at your company, but you should share updates from throughout your industry that your team may not see on their own. Sharing not only the news, but perspective pieces from other leaders can help keep staff informed and empower them with additional confidence when interacting with others in the industry. It's just another way for leaders to stay connected with their teams, because sharing is caring.
 
What is your outlook for the industry for the next few months, and for the rest of the year following the pandemic?
Laura Brandao: Looking ahead, specifically in our industry, I see tremendous opportunity. Rates will still be low and lots of families will need our help. Once people go back to work, there will be a great opportunity for many buyers to purchase their first homes. Some families will realize they don't want to live in an apartment anymore, and other families may want to take advantage of the low rates to look for homes with more space. The outlook is very good for our industry.
I also think this time has highlighted the need for virtual closings. The importance of remote online notarizations (RONs) has certainly been demonstrated. All of this can be done using technology. Social distancing has forced all of us to move more quickly in that direction. I am excited for the future of our industry!