More Than 3.8 Million Seeking Mortgage Payment Relief
According to the latest
McDash Flash Forbearance Tracker from Black Knight
, nearly 7.3% of U.S. mortgages have entered mortgage forbearance plans in April, that's more than 3.8 million borrowers who are unemployed as a result of the COVID-19 pandemic. Together, they account for $841 billion in unpaid principal and includes 6.1% of all GSE-backed loans and 10.5% of all FHA/VA loans.
According to Black Knight
, at today's level, mortgage servicers would need to advance a combined $3 billion/month to holders of government-backed mortgage securities on COVID-19-related forbearances. Another $1.5 billion in lost funds will be faced each month by those with portfolio-held or privately securitized mortgages (some 6.7% of these loans are in forbearance as well).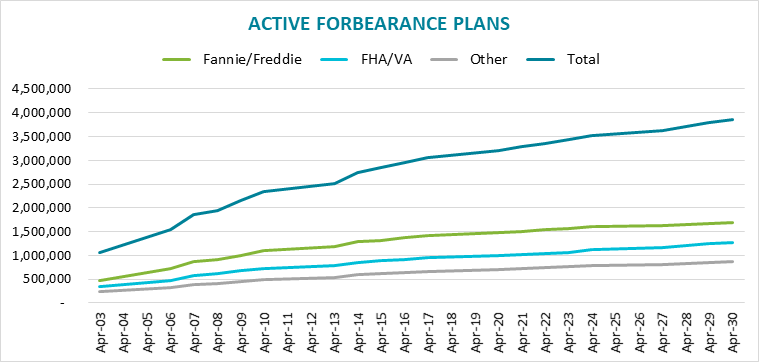 Subscribe to the nmp Daily