Your Culture Matters: Systems That Bring Out The Colosseum
Systems that bring out the Colosseum in us are all around. They are part of our culture embedded in our neuropsychology, passed down from father to son and hidden in plain sight as if everything is just okay as it is. This is not the case … everything is not OK!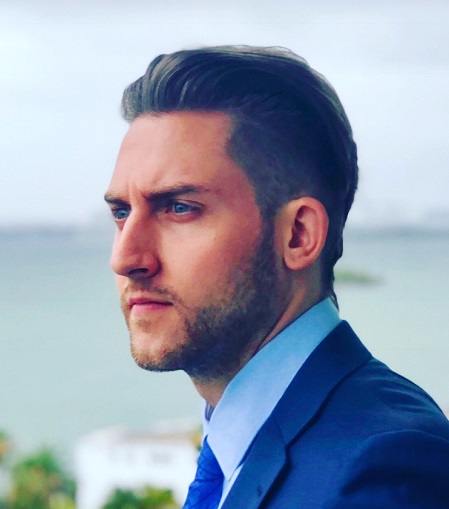 With societal evolution, there must be conscious development so long as what is conscious and acceptable must no longer be accepted. Let's take the Roman Colosseum, for example, which was first put to construction in 79 AD. The Colosseum was intended to bring the people of Rome together. Conspiracy aside, we can infer in the context of this essay to put the people to sleep to matters of importance, but while they were awake … it was the Roman Emperor Vespasian who started the construction. He was an emperor who knew blood. He gained respect from a military conquest on Britain as a general and won through what became known as "The Year of the Four Emperors." When Emperor Nero, who was a real nasty tyrant, died, Emperor Othno succeeded him and was usurped by Emperor Vitellius, who then was usurped by Vespasian and this is when a short war between two generals of Rome ensued, Vitellius versus Vespasian.
While Vespasian ascertained supplies of grain in Egypt, one of his generals ended the feud defeating Vetellius' army and ending his reign by way of death. It was at this crescendo that Vespasian, the founder of the Colosseum, had visions of his divinity and decided to overthrow all the laws of treason that Nero had put in place. The new Emperor began his dynasty and had started to attain the love of the people. With Othno's supporters behind him along with all of Rome, the Colosseum would be erected. It started in 79AD and ran until the 600's, with more than 500 years of bloodshed.
At this point, you may be asking yourself, "For what?" The answers are many, but to be blunt, mostly for distraction. To clear it up simply, we need to understand disassociation or the need to cope through one's own pain by attaching their ego to a place that others have done the same. The more people argue for their limitations aimed at a singular cause, the less likely their delusion will be called out as what it really is.
The Emperor's New Clothes are the finest of linens (read the story of The Emperor's New Clothes for greater context and because it will make you more aware and therefore a more able parent, friend, spouse and businessperson, etc.). The Colosseum was a medium for disassociation, and it was born out of blood and would bring on the blood for hundreds of years. After reading through this, you may be thinking, "Okay, cool … but what does this have to do with me?" The answer is, everything. Organized systems bring out the "Colosseum" in all of us.
Any time a cause is constructed, whether a movement, hobby, association, sport, company or wherever there is an opportunity for "The Colosseum Effect" to strike hold, this is where your logical brain shuts off and your emotions take the lead. In the moment, it feels good to win. It feels good for your team to be victorious, tribe against tribe, but we are not Romans. We are Americans and beyond that, we are humans who in 2020, must recognize our shared humanity. Divided we fall, united we stand and no, people are not dying in the arena and also, that is not the point. The point is that our culture that has died, and it will be our children who are left to redeem it–unless we change and change quickly. After all, do we want them to burden our load? For it is now the utmost of importance that you are privy to how your mind works. Like the spectators who watched men kill men for sport, in your brain therein lies mechanisms which enable you to let go of your individuality and become part of the crowd. There is always an opportunity for you to be taken the fool without your awareness. Systems for organizations do this to their members without conspiracy, without conscious intent and without debate. It is just a part of who we are, human.
Rise up today a little clearer on why it is you decide what it is you choose. Reflect today on the courses for your actions both seen and unseen. Instead of brashly following the crowd, take heed for even but a moment and think twice. Ask yourself, "Is this what I want?" and "How does this really work, at bottom, what is the cause to what I am a part of right now?" For example: Sports, events, teams, companies, groups, etc. Whatever it is you are involved with, regardless of how much you have felt compelled to partake in, reflect on questions that question what you have decided. The Romans in 600AD did, and finally, their culture changed, eroded and redeveloped itself over the beliefs that led to countless bloodshed all so the masses could rejoice or disassociate.
What is it you could be running from? Who is it you could be running from? Lastly, I will leave you with this thought: Accept nothing in absolute, question everything, separate your ego from your premise, build on logic and never shut out another's disparagement with your case. Follow these protocols moving forward and maybe, just maybe, you will fall away from the herd. Remember, systems of organizations bring out the Colosseum in us all. Follow this creed and we will change the world together because your culture matters!
---
Jay Doran is CEO at Culture Matters LLC, where he helps business owners define their company's values and increase their confidence to lead both personally and professionally. Jay is also the author of Thirty Days of Thought: Culture Matters.
---