CoreLogic: Nearly 7.4 Million Homes At Risk Of Storm Surges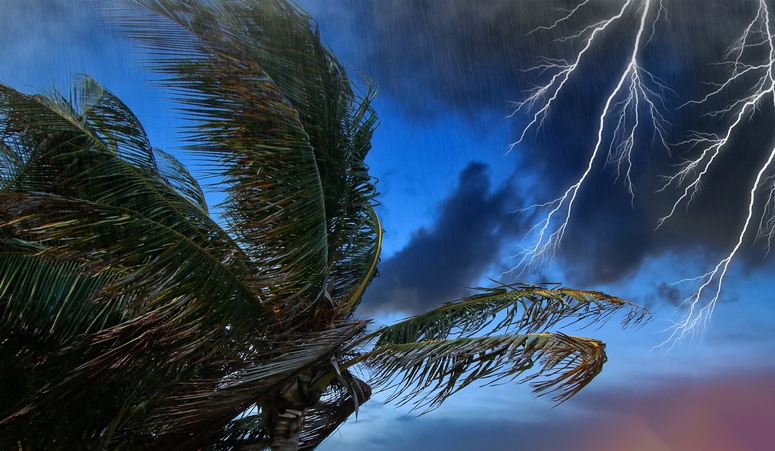 CoreLogic's 2020 Storm Surge report found that nearly 7.4 million single- and multifamily homes with more than $1.8 trillion in combined reconstruction cost value are at risk of storm surge and possible mandatory evacuation in the midst of a global pandemic. With the Atlantic hurricane season having officially begun June 1, many states are still under stay-at-home orders or strict social distancing guidelines–causing economic stress on housing and forcing communities to develop new logistical measures to recover from natural catastrophes.
The 2020 hurricane season begins as the economy struggles,
with record high unemployment
, and cities at high risk of storm surge damage also face risk of mortgage delinquencies. Miami (5.1%), New York (4.7%) and New Orleans (6%) had elevated mortgage delinquency rates in February, well above the U.S. rate (3.6%) and two months ahead of the spike in U.S. unemployment. Miami, New York and New Orleans are also near the top of the list for storm surge risk, ranking first, second and fourth, respectively, for risk to single-family homes.
"If a hurricane causes significant storm surge damage during a time when mortgage delinquencies are already high, this could result in additional losses for homeowners, lenders and insurers–and ultimately, delay economic recovery for impacted communities," said Frank Nothaft, chief economist at CoreLogic. "For example, our analysis shows that three months after 2018's Hurricane Florence made landfall, serious delinquency rates had doubled in major metros affected by the storm."
The annual
CoreLogic Storm Surge report
provides an evaluation of the number of homes that are vulnerable to a storm surge, particularly the properties that line the coastlines from Texas up to Maine. The analysis identifies single-family (SFR) and multifamily residences (MFR) at risk of storm surge during the 2020 Atlantic hurricane season, including the total estimated reconstruction cost value (RCV), which is calculated using the combined cost of construction materials, as well as equipment and labor assuming total (100%) destruction of the property. In 2020, there are 7,110,779 SFRs and 252,657 MFRs at risk of storm surge to date. The RCV for SFRs tops $1.7 trillion, while MFRs tops $95 billion.
"Storm surge has historically been the deadliest and most destructive hazard we deal with," said Dr. Thomas Jeffery, principal of science and analytics at CoreLogic. "Now, with hurricane preparedness and response logistics potentially compounded by the pandemic, it has never been more important to pay attention to storm warnings and prepare for the possibility of hurricanes making landfall this year along the Gulf and Atlantic coasts."
Click here
for more information on CoreLogic's 2020 Storm Surge report.