The Beckwith Blog: The Viral Spiral Of 2020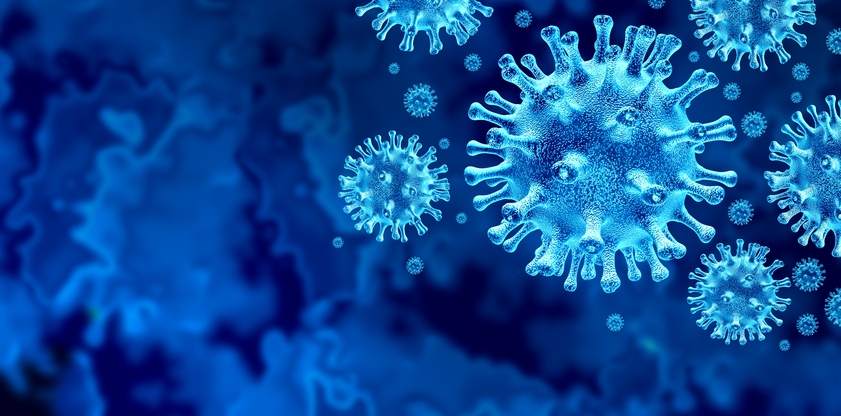 We find ourselves holed up in our homes watching for glimmers of hope while we tackle home barbering and page through grandma's recipe books for fresh food ideas out of a dwindling pantry. The novelty of a dreamed slower life is quickly wearing thin.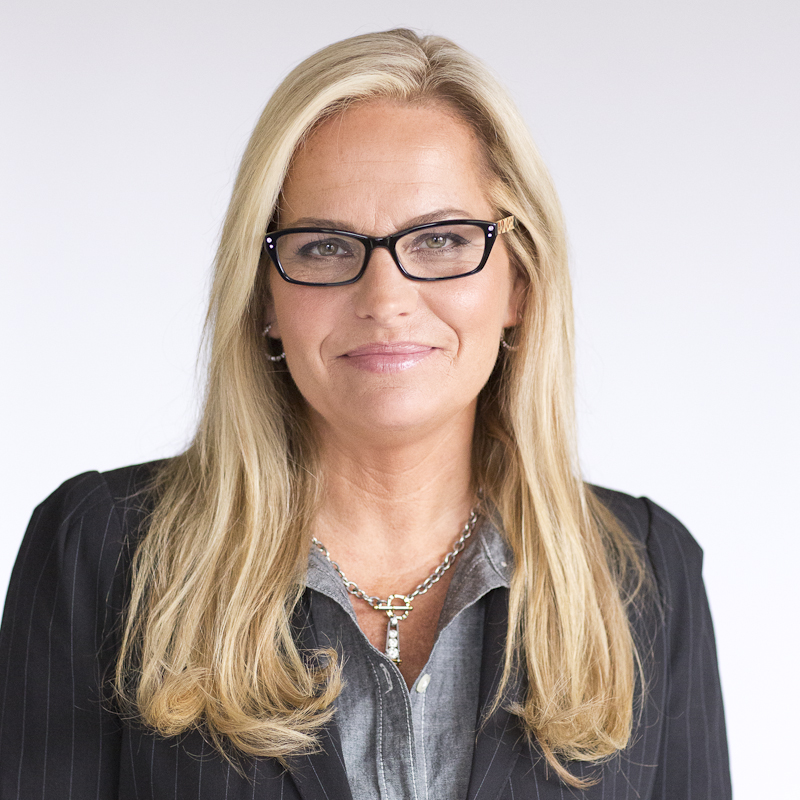 There is a silver lining of course … slower pace, more focus and on the right things, and plenty of virtual people connections. It's hard not to get an "A" in the family department when home base has you at full attention. We will always remember this time for its fragility, fear, stress, complexity, uncertainty and sense of community.
We feel like we've been here before, but it's truly all new territory. Time marches on, and it's a strange and awkward new place we live in when our modern, fast-paced life was the norm just a moment ago. Now, we feel like we are back in the 1950s, with a lack of all amenities, yet housed in a modern world complete with digital connections and luxuries abound.
What is this new world? What would you call it? Will this mortgage implosion variety be called "The Viral Spiral of 2020" as I've heard quipped? The last chapter is un-written. We watch and wait for the pages to turn, wondering just where we are going?
We are in a spiral of sorts, so calling this the "Viral Spiral" is accurate. Are we, I wonder, being twisted around in a tornado that will catapult us to a new safe place where we land on our feet and are left slightly scathed, but alive? Or, are we circling the proverbial bowl, headed down the drain? The answer is both. We are moving in the wrong direction by standing still.
Do you see the eerie familiarity to this place we find ourselves in? I know I woke up a few weeks ago and felt like I had been returned to the scene of the crime. Yes, this feels all too familiar.
While the game is different, the players are the same. The federal government, the banking and mortgage lending division, trade organizations, loan originators, brokers and entire industry reeling from a calamity of crisis dominos that keep falling, one by one.
I wrote in a recent article "
In the Heat of Mortgage 911
" about our economic crisis. We discussed how, as it evolves and we ebb and flow through various pitfalls and twists and turns, what is emerging are the industry's strongest leader. There are few things more commendable than seeing these leaders step up. I personally have a new bond with all of them.
On top of the pandemic, we find ourselves once again, in the middle of an economic landslide. Obviously, for anyone following the economic mortgage landslide this past month, you already know that pre-pandemic, we were experiencing a growing volatility in the market with an increase from normal volume of approximately 400 percent, flying off the shelves in late February and early March.
Then, the margin calls began hitting and the entire industry took its first hit to the knees. That was a stunning new reality and took lenders across our nation a moment to recover. Many were not yet stable on their feet before the COVID-19 pandemic hit them with a second and knock down (not out) punch!
It's recent history, what came next, so I won't recap it here. Instead, let's continue to look at a slightly more distant history. After the prior crisis from years past left us swimming for unseen shores in a mess that lasted years, the rate of rescue on the Fed's part this time was almost a knee jerk action, in some folks opinions, offering the "F-Bomb" solution, as it's being called now—mortgage forbearance—to consumers as a stimulus to ease the pain of job loss and income reduction and help save them immediate monies. However well-intended, the result was to create a calamity of problems that stand, even today, to threaten the sovereignty of many.
In reaction to the Fed again releasing the "F-Bomb" to combat today's crisis, while its heart may be in the right place, leaders within the banking industry have stepped up this time to advocate. The front line of the lending world has taken to video to warn consumers of the potential credit threat if they exercise a forbearance allowance. Those threats include a balloon payment at the end of a three- to four-month mortgage waiving period, which they have to opt into monthly.
The question, of course, centers around those who will take this allowance unnecessarily, as what happened back in 2007 when folks abandoned their mortgage payments in a rapidly rising foreclosure environment on the belief that credit reform would come save them, which didn't happen. Once again, Americans are having a rescue boat brought up to their front doorstep before the tide has even risen to their doorsteps.
The video themes that mortgage professionals are currently publishing include messages like "Forbearance is not forgiveness," are a desperate and vital attempt to educate and warn Americans against this tactic. Undoubtedly, there are those who will manage this properly. Some will use the allowance to help them during the interim and knowingly be prepared to pay back the piled up payments due at the end of the forbearance period. Most economists predict that the larger percentage will not be prepared. Once again, this leaves the mortgage industry as the hall monitors of this economic mess. Basically, we've been put in a position to ask consumers to stay in their burning buildings on the belief that the fire can be contained out of a desperate act to protect a rapidly declining market. That is a tall order and very dangerous for many lending institutions.
I have always been proud of understanding the need to know economics. As a person who didn't go to college for business and got to where I am today with over 30 years of in-the-trenches experience and leadership, I learned a hard lesson in 1998. At that time when market woe came crashing down on us, I realized that I needed to know what was going on when the rates went sky high and I couldn't understand why. It was then that I realized I was an extension of Wall Street. Ever since that time, I have always self-educated from proper sources.
Today, I teach a primary core class with all students called "Economic Advisor." It is clearly a staple today that may only be fully appreciated in times like these. Never before has it been more needed or important to look to those who know economics and can take that foreign language and break it down to us in a way that is consumable and repeatable to our consumers and referral partners. I want to name a few people who have been standouts in this battle, who have stepped up, have consistently been on social media, and are lobbying for the protection of all of our futures. In the end when we reflect on this time, unlike our last crisis in 2008, we won't have waited for the dust to settle. No, these heroes are seeing the problems in play and they are in the mix trying to prevent irreversible damage …
►Barry Habib, CEO of MBS Highway
►Robert D. Broeksmit, CEO & president of the Mortgage Bankers Association
►Anthony Casa, chairman of the Association of Independent Mortgage Experts
►David H. Stevens, CEO of Mountain Lakes Consulting
►Gary Malis, chief strategy and capital markets officer with Paramount Residential Mortgage Group Inc. (PRMG)
►Kevin Peranio, chief lending officer with Paramount Residential Mortgage Group Inc. (PRMG)
►Casey Crawford, CEO of Movement Mortgage
►Joe Panebianco, CEO and president of AnnieMac Home Mortgage
►Rob Chrisman of Consultant Capital Markets
►Laura Brandao, president of American Financial Resources (AFR)
 
And the list goes on and on of senior leaders, coaches and professionals at the forefront of this pandemic, sharing information, providing great value and leading the pack. It is a beautiful unified, cross-divisional effort like I have never seen before.
I would need all of this magazine to write the list of everyone who has truly stepped up, but I do want to name a short list of fellow coaches that have been truly amazing during this time. These individuals have come together across competitive lines to support one another in never before seen ways: Carl White, Todd Duncan, Khai McBride, Bill Hart, Patrick Palmer, Rene Rodriguez, Dave Savage, Todd Bookspan and Jay Doran. My co-anchor Jason Frazier on the
Mortgage X Podcast
has been absolutely amazing and has literally been at the helm of social media bringing valuable content to our industry throughout this entire time.
And of course, the news stations and magazines have been doing their part like never before. Andrew Berman of National Mortgage Professional magazine and Mortgage News Network, and Clayton Collins of HousingWire have worked tirelessly to bring the most pertinent news to the forefront of our industry.
It goes without saying I am missing tons of people who I hold in high regard, but I am truly amazed at the outpouring of leadership at this troubling time.
I realize I've not addressed the pandemic effect for all of these professionals who are at home, juggling children during this "stay at home" order. All are, I am certain, worried for their families, and the impact the pandemic will have on their own businesses. The realities are hard and stressful. It is times like these when out of the rubble the true heroes emerge and our strength rises from the deepest parts of our souls to carry us through the storm.
It is unclear as I finish this column how the "F-Bomb" play out. Will it be a fluid situation in the rocky waters of our economy? Am I minutes away from watching what may be the worst jobs report in the history of our national economy? Uncertainty aside, I am steadfast in my belief that we will be okay.
Yes, all of us will ensure that we are, and the economy is still amazingly strong when you put all the people back to work. We will have damage. It's too soon to say how much. One thing I know is that we have a world that is willing a return to our previous state. I have faith that we will in fact put the puzzle back together and it will paint a beautiful new picture of the American character, even if it looks a little different in the end. I am resolved in that belief. We are all stronger than we know!
---
Christine Beckwith is a 30-year mortgage industry veteran who has broken many glass ceilings and has blazed a trail for many female professionals to come. Christine is currently president and chief operating officer of 20/20 Vision for Success Coaching and Consulting, a decorated, sought after and award-winning leader. Christine may be reached by e-mail at 

[email protected]

.