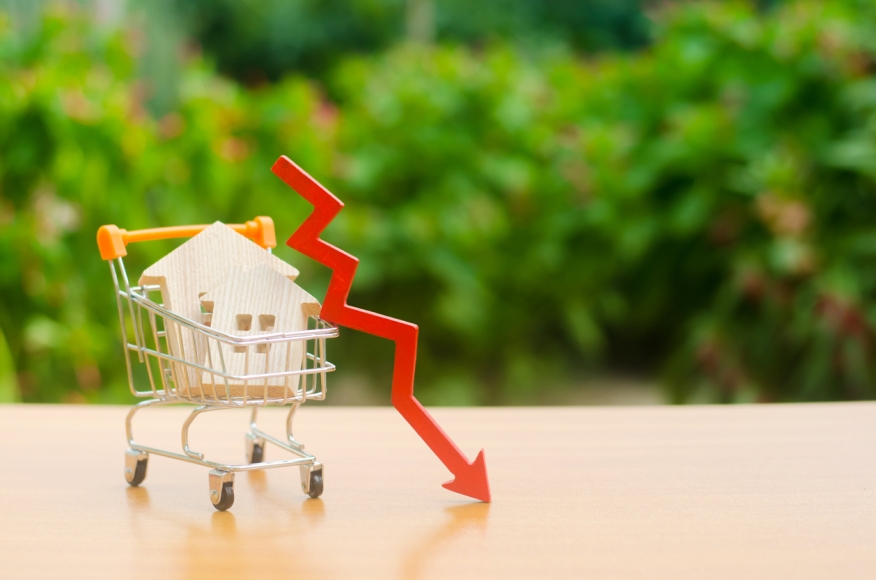 The 30-year fixed-rate mortgage hit an average of 2.98% according to Freddie Mac's Primary Mortgage Market Survey. This marks an historic low in the survey's history.
"Mortgage rates fell below 3 percent for the first time in 50 years. The drop has led to increased homebuyer demand and, these low rates have been capitalized into asset prices in support of the financial markets," said Sam Khater, Freddie Mac's chief economist. "However, the countervailing force for the economy has been the rise in new virus cases which has caused the economic recovery to stagnate, and this economic pause puts many temporary layoffs at risk of ossifying into permanent job losses."
Barry Habib, founder and CEO of MBS Highway, said the signs of this historic low rate were first visible a year ago. He kept that belief even when rates spiked a little bit recently.
 
He feels the natural rate right now should be 2.58% but there is no desire on the part of originators to sell loans at that rate when they can't keep up with current demand. "Why sell it for cheaper?" he said.
 
Mortgage rates could go even lower, Habib speculated. He sees 10-year Treasury yields approaching 50 basis points. The 30-year treasury yield numbers are at 1.3% now and he sees them dropping to .75%.

Habib, though, sees interest rates rising for the second half of 2021. The numbers will still be good but the refinance business will drop off. He said originators should plan on more purchase mortgages, as well as cash-out refinances. "Make sure everyone is trained in cash-out refinances," he advised.
The 15-year fixed-rate mortgage averaged 2.48%, down from 2.51% last week. The 5-year Treasury-indexed hybrid adjustable-rate mortgage averaged 3.06, a slight increase from the 3.02% figure from the previous week.
On Tuesday afternoon, FannieMae said rates below 3% wouldn't be seen until the end of 2020. Officials later explained that data came from June interest-rate data and is a projection of monthly and quarterly averages. It does not preclude what is described as short-term volatility.
Read more from the FreddieMac report.