FirstClose Integrates With Fiserv's Mortgage Director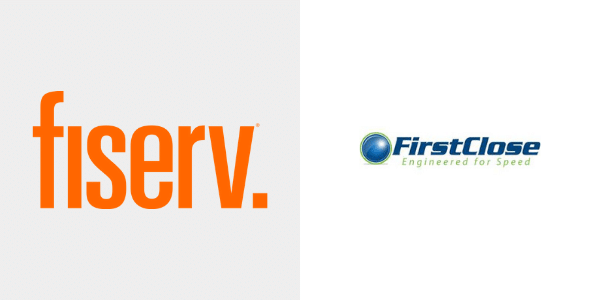 FirstClose, Inc. is partnering with Fiserv to provide mortgage services to Mortgage Director users. FirstClose will integrate its FirstClose ONE platform into the loan origination system, giving customers the ability to instantly order bundled reports on flood, valuation. tax and title.
Fiserv's Mortgage Director serves as the core of its lending ecosystem, according to a press release. It was developed to streamline lending operations and strengthen lender and borrower relationships. Meanwhile, the FirstClose ONE integration will help leverage the Mortgage Director platform for home equity loans and HELOCs.
Through the integration, the LOS puts all of the necessary functionality in a single lending environment, according to the release. Mortgage Director customers will have access to FirstClose's automated ordering which mimic's a lender's underwriting product matrix.
"Partnering with Fiserv gives us an opportunity to share the benefits of FirstClose ONE to a market that might be new to originating loans outside of first liens," said Tim Smith, chief revenue officer and co-founder of FirstClose. "The landscape of the industry is changing dramatically and rapidly. More lenders will need tools to meet the changing demands of borrowers."