Fannie Mae COVID-19 Payment Deferral Provides Assistance To Impacted Borrowers


When the financial impacts of COVID-19 hit families earlier this year, millions of people contacted their mortgage servicers to set up a forbearance plan. Today, with many forbearance plans soon to expire, we are here to help borrowers understand their options to repay the amount owed.
Fannie Mae offers multiple repayment options, including a new option to help. In May, we announced the COVID-19 payment deferral, which became available on July 1. This repayment option offers homeowners the ability to regain their financial footing while resolving their mortgage delinquency.
Here's how it works: The repayment option lets eligible homeowners defer unpaid mortgage payments. The deferred amounts become a non-interest bearing balance due and payable at maturity of the mortgage loan, or earlier upon the sale or transfer of the property, refinance of the mortgage loan or payoff of the interest-bearing balance of the mortgage loan.
For servicers, executing the COVID-19 payment deferral is seamless for a number of reasons. First, there is no trial period plan, where the borrower must demonstrate that they can make consecutive monthly trial payments before the option can be finalized. Second, because we jointly developed this workout option with Freddie Mac at the direction of FHFA, it is consistent regardless of who owns the loan. Finally, we added new automation to Servicing Management Default Underwriter™ (SMDU™) to easily process these transactions.
Every homeowner's financial situation is different. While the COVID-19 payment deferral will not work for everyone, we are helping our servicers understand all available options to make the best decision for each borrower.
Click here for more information about Fannie Mae's COVID-19 payment deferral assistance.
About the Author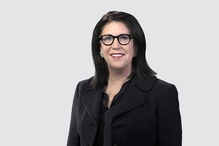 Cyndi Danko is Vice President, Credit Risk Policy, for Fannie Mae's Single-Family Risk Management team and is responsible for all aspects of credit risk policy maintaining the risk management processes of the Single-Family Business. Previously, Danko was Vice President, Risk Management Technology Solutions in Single-Family Digital Products. She was responsible for managing the company's core credit risk management applications, including Desktop Underwriter (DU), Collateral Underwriter, and the Collateral Data Delivery System. Danko has a Bachelor of Business Administration in Finance and a Master's in Business Administration from Marymount University.