Demand Surge Helps Home Values Reach New Growth Records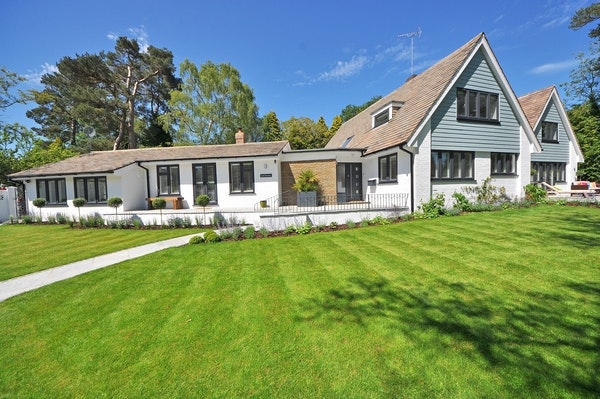 Home value growth continued to reach new highs in December 2020, according to Zillow's Real Estate Market Report. Houses went under contract in a quick fashion and sales broke records, bolstered by low mortgage rates.
According to Zillow, typical home values in the U.S. increased to $266,104, up 8.4% from a year ago -- the highest annual increase since January 2014. The company added that home value growth over the last quarter in the U.S. was 3.2% -- higher than at any time since the Zillow Home Value Index (ZHVI) series began in 1996.
Austin -- the metro predicted to be hottest in 2021 -- saw 5.3% growth over the previous quarter, while Phoenix, San Diego, and Salt Lake City all saw 5.1% growth.
"The housing market ended 2020 with an exclamation point, as home values rose sharply near the end of the year at their fastest quarterly rate on record," said Jeff Tucker, senior economist at Zillow. "Sales are taking place at a rapid clip as momentum gathering in the market since June is still pushing forward at full force and is expected to continue for the foreseeable future. Although prices are skyrocketing, record-low mortgage rates keep bringing buyers to the table by keeping monthly payments in reach."
The report revealed that Phoenix led all major metros in yearly home value growth, increasing by a whopping 15.3% compared to last December. Phoenix took the number one spot from San Jose which saw 15.2% in home value growth year-over-year. Metros like Salt Lake City (13.2%), Seattle (13%) and Austin (12.9%) followed not too far behind.
Monthly home value growth for the U.S. held steady at 1.1%, as it was in November, according to the report, which happened to be the fastest month-over-month growth in the series history reaching back to 1996. Monthly growth ranged from 0.6% in Las Vegas to 1.8% in Salt Lake City.
Mortgage rates listed by third-party lenders on Zillow reached an all-time low of 2.63% on Dec. 18, 2020. Rates entered December at 2.71%, hit a monthly high of 2.79% on Dec. 25 and ended the month at 2.75%, according to ZIllow. Despite prices rising late in 2020, record-low mortgage rates gave buyers more confidence with being able to afford monthly payments. Rates have recently reversed course, creeping up in the past couple of weeks, before taking a slight dip this week.