Post-Pandemic Housing Market Predictions And How The Housing Market Has Transformed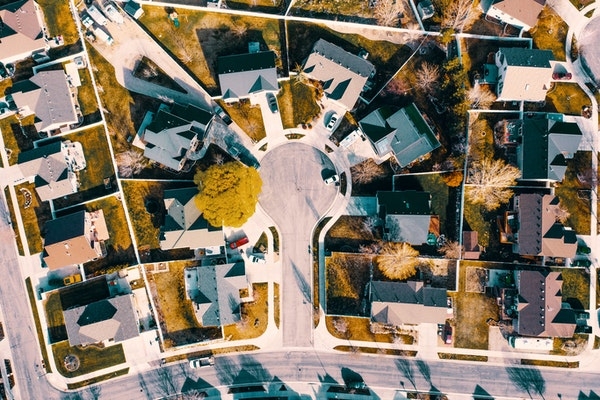 The coronavirus pandemic has completely transformed the housing market with tech tool adaptation, heavy buyer demand, and rapidly rising home prices. A survey from Zillow predicts that these trends are likely to persist throughout the year as more people become vaccinated and the inventory on houses-for-sale start to increase sometime this year.
"As the pandemic subsides and the economy begins to recover, lowered health risks and renewed homeowner financial confidence should bring more sellers to the market," said Zillow economist, Arpita Chakravorty.
Although the housing market remains highly competitive at the moment, a majority of ZHPE panelists (53%) expect inventory will begin to grow again this year, likely during the second half of 2021. Zillow's Mover Report for 2021 found that 70% of homeowners say they would be mostly or completely comfortable moving to a new home when there is widespread vaccine distribution. Zillow's online Harris Poll has even begun to show that 1 in 10 Americans (11%) have already moved during the pandemic, three quarters (75%) of which reportedly moved for positive reasons such as being closer to family.
Additionally, buyers are adapting to using digital tools that make home shopping easier. New innovations in real estate technology can give home shoppers an experience similar to an in-person tour from their couch hundreds or thousands of miles away. Nearly 40% of millennials said they would be comfortable buying a home online, according to a Zillow survey, and nearly 59% would feel comfortable making an offer on a home they toured virtually but not in person.
The demand for new technology tools is expected to continue after the pandemic ends, as 79% of Americans said they like to view a 3D virtual tour while shopping for a house.
However, home prices are expected to continue their climb. Although ZHPE panelists expect more inventory to meet buyer demand, on average, home prices are expected to grow 6.2% in 2021 -- two percentage points higher than when they were surveyed in the fourth quarter of 2020. Last year, the typical home appreciated by more than $20,000.
"In the wake of last year's heady home equity gains, these new projections indicate that the aggregate value of homes across the country will increase by another $2 trillion in 2021," said Terry Loebs, founder of Pulsenomics. "This is great news for existing homeowners, but even with a robust economic rebound in the coming months affordability will likely remain a challenge for many aspirational renters looking to move into homeownership this year." 
Click here to read more from Zillow's survey.