BSI Financial Hires Mr. Cooper's President, COO
Industry veteran Harold Lewis will hold the same titles at BSI.
BSI Financial Services, an Irving, Texas-based mortgage operating platform, said Wednesday it has named Harold Lewis as its president and chief operating officer.
In the newly created position, Lewis will be responsible for scaling BSI Financial's platform and delivering value to its customers through the combination of improved operational efficiency, reduced risks, technology advancements, and exceptional talent, the company said.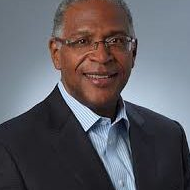 Before joining BSI Financial, Lewis held the same positions at Mr. Cooper (formerly Nationstar Mortgage Holdings Inc.), where he led the growth of the company's servicing portfolio from $30 billion to $400 billion and its mortgage origination portfolio from $1.8 billion to $25 billion. 
Before that, Lewis held several senior executive positions at other financial firms, including COO at CitiMortgage; COO of residential real estate at Fannie Mae; president of NationsCredit for Bank of America/Barnett Bank; and COO of Resource Bancshares Mortgage Group. Most recently, he served as a senior advisor at McKinsey & Co. 
In addition, Lewis serves on the board of directors at Upbound (dba Rent-a-Center and Acima) and on its audit and compensation committees.
"I am excited to welcome an exceptional industry leader like Harold to our leadership team," said Gagan Sharma, founder and CEO of BSI Financial. "As we scale BSI in these changing times for our industry, Harold's leadership and expertise will ensure that we deliver a best-in-class customer experience while minimizing risk."
Lewis, who will report to Sharma, said he looks forward "to working with our talented team to drive further growth and create increasing value for our customers."
Larry Goldstone, BSI Financial's president of capital markets and lending, said, "I am pleased to have Harold join our management team as president and COO, taking over responsibility for the management of all operational aspects of our platform," he said. "As we look ahead, our growth plans and aspirations require a person with Harold's talent and experience and will ensure our collective success."
BSI Financial also announced the appointment of Brett Behrens to head agency servicing. He will report directly to Lewis.
Behrens has more than 33 years of financial services experience, including over 20 years in servicing management. Most recently, he was a business development executive with Aspen Capital, a private equity firm specializing in the acquisition and servicing of residential and commercial real estate loans. 
Behrens has also held management positions at Calmco Servicing, Wilshire Credit Corporation/Seterus, Wealthbridge Mortgage Corp., and FCI Lender Services.
"I want to congratulate Brett on his new role," Sharma said. "He is a great example of the talented team members we have at BSI."
BSI Financial's cloud-based open API and AI driven platform serves the mortgage servicing industry. Its end-to-end digital servicing platform enables investors and originators to transact seamlessly, with automated loan boarding, investor reporting, and data-driven loan monitoring through the lifecycle of the mortgage.