CFPB Unveils Plan To Remove Medical Debt From Credit Reports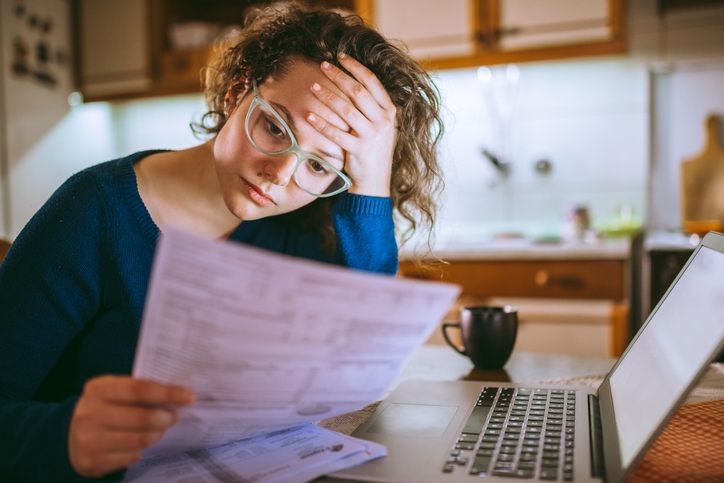 Vice President Harris and CFPB Director Chopra highlight potential boost in mortgage approvals and question debt collectors' methods.
The Consumer Financial Protection Bureau (CFPB) has taken a firm stance in a plan revealed last week to eliminate medical bills from consumer credit reports.
This new direction, which the bureau introduced online and is headed by Vice President Kamala Harris, seeks to "aid families in bouncing back from medical emergencies, deter debt collectors from forcing unwarranted payments, and ensure accurate data devoid of inconsistencies is used by creditors," according to the CFPB.
The proposed rules, if cemented, will:
Omit medical bills from credit histories.
Prohibit creditors from factoring in medical bills for underwriting determinations.
Curb forceful debt collection methods, ensuring debt collectors can't exploit credit report systems to push consumers into settling dubious debts.
Harris announced the effort last week. She said the change will lead to a larger population of mortgage borrowers.
"More working people will qualify for a home mortgage from a local bank instead of continuing to pay rent or resorting to a predatory lender," Harris said.
Furthermore, Harris anticipates that the new rule will "enhance credit ratings for countless Americans," facilitating increased mortgage and auto loan approvals, promoting self and familial investment, and fostering entrepreneurial initiatives.
In addition, CFPB Director Rohit Chopra revealed that CFPB research found that 58% of all third-party debt collection tradelines were for medical debt, making it the most common debt collection tradeline on credit records in 2021.
"Let me say that again: more than half of third-party collections on people's credit reports were from medical debt, more than credit cards, student loans, utilities, and every other type. 58% of all third-party debt collection entries pertained to medical debts in 2021, making it the predominant debt collection entry on credit histories," Chopra said.
He highlighted that medical debts surpassed other debts, including credit cards and student loans. Several leading credit reporting firms have initiated steps to either fully or partially remove medical bills from credit histories.
"If credit bureaus are pulling off much of this information already because it isn't a good predictor of risk, why should creditors see your medical bills at all? And if creditors don't need to see your medical billing history, why are we continuing to allow debt collectors to use credit reports to pressure people into paying questionable bills at all?" Chopra said.