Doug Jones Joins PennyMac Financial Services Board
His appointment is effective March 1.
PennyMac Financial Services Inc. announced Thursday that president and chief mortgage banking officer Doug Jones joined its board of directors.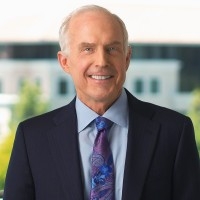 "I am delighted to announce Doug Jones' election to our board of directors," said PennyMac Financial's Chairman and Chief Executive Officer David Spector. "Doug has made countless contributions to the growth and success PennyMac has achieved since he joined our executive management team more than 10 years ago. His deep understanding of the mortgage banking industry, combined with his extensive track record of successful execution, gives me confidence that his presence on our board will benefit both PennyMac and its many stakeholders for years to come. On behalf of our board, I welcome Doug and his invaluable insights with great enthusiasm."
In his current role as president, Jones is responsible for all business activities relating to the company's loan production and servicing operations. 
He previously served as chief correspondent lending officer and has been a member of the company's executive management team since 2011.
Before joining PennyMac Financial, Jones worked in several executive positions at both Countrywide Financial Corp. and Bank of America Corp., as its successor, where he was responsible for correspondent and warehouse lending, the management and oversight of retail sales, and other ancillary mortgage businesses. He earned a B.A. in Economics from California State University in Sacramento.