EPM Resolves One Rent Dispute, Embroiled In Another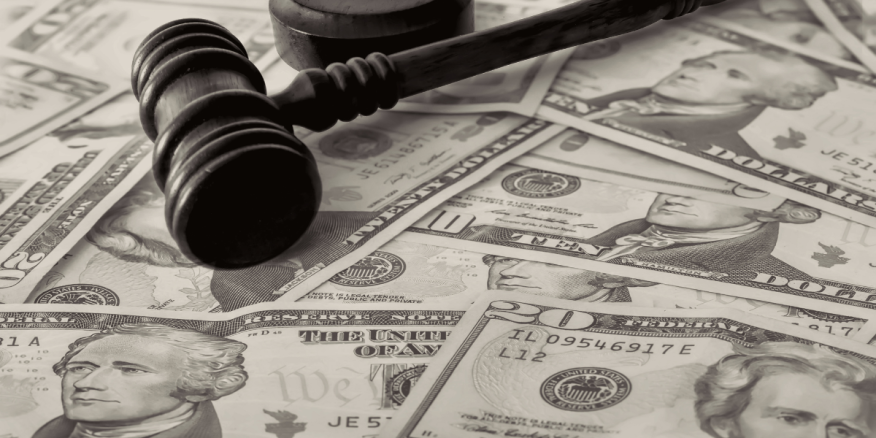 Florida landlord claims mortgage lender abandoned property, owes nearly $30K in back rent.
KEY TAKEAWAYS
Missouri rent dispute was dismissed.
Florida lawsuit seeks more than $50K in back rent, other charges, as well as damages and court costs.
As it continues to battle in court over a NASCAR sponsorship contract, Equity Prime Mortgage LLC (EPM) is now dealing with a lawsuit filed by its former landlord in Florida, after settling another dispute with a landlord in Missouri.
According to a lawsuit filed March 28 in the Ninth Judicial Circuit Court in Orange County, Florida, TGT Maitland LLC accuses EPM of breaching the terms of its lease "by failing and refusing to pay the rent and other amounts owed under the lease."
The complaint states that EPM has "abandoned the premises" of Suite 250 at 2290 Lucien Way in Maitland, Fla., for which it had signed a lease agreement with TGT Maitland that was originally dated May 29, 2019. EPM subsequently extended the lease "for a period of 37 months commencing on Sept. 1, 2022, and expiring on Sept. 30, 2025."
The lawsuit states that, as of March 6, 2023, EPM owes rent and other charges totaling $29,731.16. It adds that "rent continues to accrue under the lease in the amount of $8,187.79 each month, plus sales tax and other charges due under the lease."
TGT Maitland, which owns the property and building, states that because of the unpaid rent, taxes, and other charges, it has suffered damages in excess of $50,000.
The complaint adds that TGT Maitland is holding a $9,135.49 security deposit, "which will be applied to the amounts [EPM] owes under the lease."
The lawsuit seeks not only the unpaid rent and other charges, but also damages, as well as "reasonable attorney's fees and court costs, and such other and further relief as this court deems just and equitable."
The Florida lawsuit is the second dispute with a landlord EPM has faced this year. On Feb. 9, Weldon Center LLC filed a "verified petition for rent and possession" against EPM in the 11th Judicial Circuit Court in St. Charles, Missouri. EPM maintains an office at 6036 Weldon Spring Parkway in Weldon Spring, Mo.
According to the Missouri courts website, which did not publish any documents in the case, the lawsuit was "dismissed with prejudice" on April 3. No other information on the case was available
Phil Mancuso, a partner and chief investment officer for EPM, dismissed the lawsuits as a "non-story."
"We don't comment on nuisance lawsuits or ongoing litigation," he said in a text message to NMP.
In addition to the landlord disputes, EPM is also in a legal battle with Jesse Iwuji Motorsports (JIM) over a $6 million, two-year NASCAR sponsorship.
The lawsuit was filed Dec. 5, 2022, by JIM, an American stock car racing team founded in 2021 by Jesse Iwuji and NFL Hall of Fame running back Emmitt Smith that competes in the NASCAR Xfinity Series.
JIM alleges that in September 2022 — just as mortgage rates were doubling and home sales were plummeting — EPM stopped making the monthly payments required to maintain the agreement. The NASCAR team claims it is still owed $4.125 million.
In February, EPM filed a counter lawsuit alleging that JIM violated the terms of the agreement.
A mediation conference with both parties was held April 25 in Fort Lauderdale, Fla., but no resolution of the dispute was reached.