Fed Grapples With Persistent Inflation Concerns, Says Powell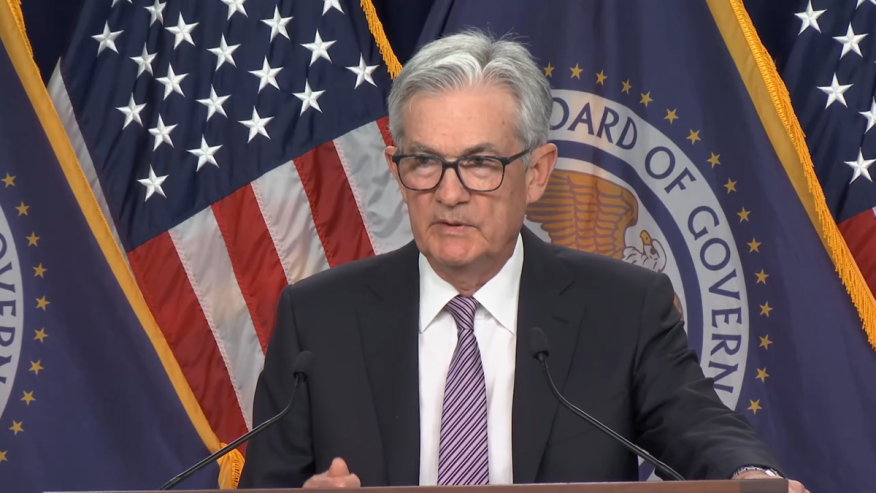 Despite recent drops in inflation, Powell hints at potential rate hikes; emphasizes the need for a stable economy amidst accelerated growth risks.
Inflation remains a concern for the Federal Reserve, says Chair Jerome Powell, noting that a slower-growing economy and job market might be required to bring inflation down to the Fed's target. Despite a significant drop in inflation from a year ago, Powell stressed during his talk to the Economic Club of New York that it remains uncertain whether inflation will stabilize around the 2% target.
"We are attentive to recent data showing the resilience of economic growth and demand for labor," Powell said. However, "Additional evidence of persistently above-trend growth, or that tightness in the labor market is no longer easing, could put further progress on inflation at risk and could warrant further tightening of monetary policy," Powell added.
The central bank has already introduced 11 interest rate hikes, taking the rate to around 5.4% – the highest in 22 years. While economists anticipate the bank will maintain this rate during its meeting from Oct. 31 to Nov. 1, the future direction of monetary policy hinges on economic performance. Powell suggests that additional rate increases could be necessary if the strong growth witnessed since the summer persists. However, the Fed might opt for a wait-and-see approach if there's a slowdown in growth or hiring.
Powell reiterated the Fed's approach of "proceeding carefully" with its policy decisions, hinting at no further rate hike in the upcoming meeting.
Yet, considering Powell's remarks on the potential risks of accelerated growth affecting the Fed's battle against inflation, a rate increase in December seems highly probable.
A rapid surge in longer-term rates could also help curb inflation. The average 30-year fixed mortgage rate is nearing 8%, which, according to some Fed officials, might cool the economy.
"Powell's remarks confirm what Patrick Harker, President of the Philadelphia Fed and a member of the Open Market Committee, told the Mortgage Bankers Association earlier this week, that the Fed is likely done with rate hikes in this cycle," Marty Green, principal at Polunsky Beitel Green, said. "Even though the Fed paused any change to the discount rate at its last meeting, mortgage rates increased nonetheless, making further adjustments by the Fed less necessary. We hope that Powell's remarks will bring some needed stability in the interest rate environment and that the days when the mortgage industry and the American consumer see lower rates will be here a bit sooner than the Fed anticipated."
Despite the strong hiring in September and the unemployment rate near historic lows, Powell mentioned a decrease in wage growth. Despite robust economic growth, he emphasized that this deceleration in inflation offers some relief.