Feds May Try To Block ICE From Acquiring Black Knight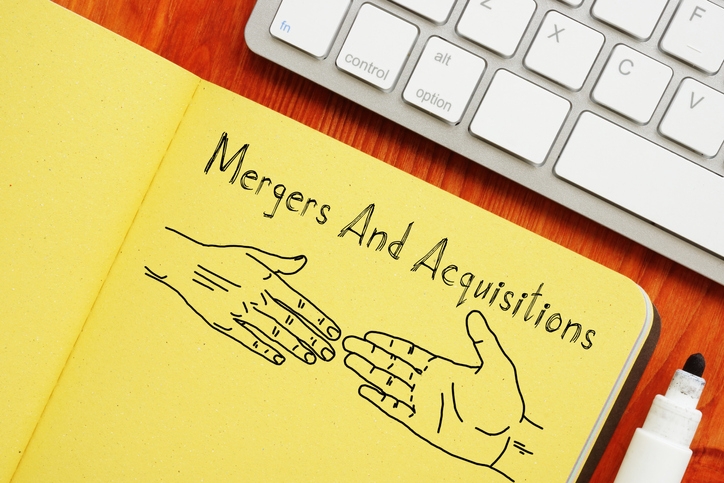 Politico report says FTC has antitrust concerns, may file lawsuit opposing acquisition.
KEY TAKEAWAYS
Black Knight stock falls following report.
Black Knight reported Q4, year-end earnings, with 2022 net income more than double that of 2021.
It's been nine months since Intercontinental Exchange Inc. (ICE) said it had entered into an agreement to acquire Black Knight Inc., and not much has been heard about the deal since.
Monday, though, Politico reported that federal regulators are expected to file a lawsuit opposing the acquisition.
According to the report, which cites three unnamed sources "with direct knowledge of the matter," the Federal Trade Commission is expected to challenge the $13 billion deal over concerns that by acquiring Black Knight — a mortgage data and analytics company — ICE would gain too much power in the U.S. mortgage market.
ICE is a global provider of data, technology, and market infrastructure.
At the time the deal was announced in May 2022, the companies said they expected it to close in the first half of this year.
As announced last May, the cash-and-stock transaction valued Black Knight at $85 per share, or a market value of $13.1 billion. The deal was intended to build on ICE's position as a provider of end-to-end electronic workflow solutions for the rapidly evolving U.S. residential mortgage industry, company officials said. The valuation at $85 per share was slightly above the 52-week high of $84.27 for Black Knight's stock at the time the deal was announced.
The stock has fallen significantly since then. Tuesday, following Politico's report, Black Knight's stock was trading above $59 per share, down more than 1.75% but still above its 52-week low of $53.84 per share.
Politico's report followed a report by Reuters published on Feb. 9 that said Black Knight is looking to sell its Empower loan origination software business, in an effort to overcome federal regulators' antitrust concerns. 
Selling off Empower would address concerns over the fact that ICE also acquired Ellie Mae, another mortgage software company, in 2020 for $11 billion.
Reuters said Black Knight hired Truist Financial Corp. to help it explore a sale of Empower, which it said could be valued at around $400 million.
Neither Black Knight nor ICE has commented on either of the media reports. 
Tuesday morning, Black Knight released its earnings report for the fourth quarter of 2022, and included the following statement: "As a result of the proposed ICE Transaction, Black Knight has suspended the practice of providing forward-looking guidance. In addition, Black Knight will not be hosting a conference call related to its fourth quarter and full year 2022 financial results."
For the fourth quarter, Black Knight reported net earnings of $17.6 million, or 11 cents per diluted share, a 71% decline from $60.7 million, or $2.91 per diluted share, in the fourth quarter of 2021. The earnings were on revenues of $383.5 million, down just slightly from $386.2 million a year earlier.
The results were below analysts expectations of 39 cents per diluted share on revenues of $392 million, according to Seeking Alpha.
Black Knight said its segment results were mixed, with its Software Solutions segment reporting revenues of $331 million, up 1%, while its Data & Analytics segment reported revenues of $52.4 million, a decrease of 4%.
For the full year, however, Black Knight reported net earnings of $452.5 million, or $2.91 per diluted share, more than double the $207.9 million, or $1.33 per diluted share, it reported for all of 2021. The earnings jump was partially attributed to an exchange of stock with Dun & Bradstreet Holdings Inc. "as part of the consideration for acquiring the remaining 40% interest in Optimal Blue Holdco LLC in February 2022," the company said.
The company also reported that it sold its TitlePoint line of business to an affiliate of Fidelity National Financial Inc. for $225 million in cash. The transaction closed on Jan. 1, it said.
Black Knight Executive Chairman Anthony Jabbour issued a statement with the earnings report. 
"I am pleased with our performance during the fourth quarter and for the full year," Jabbour said. "Despite a very challenging time for the markets we serve, coupled with our proposed transaction with Intercontinental Exchange, our team remained focused and continued to execute against our strategic initiatives to deliver profitable growth over the long term."
He added that, "While the challenging operating environment has created some near-term headwinds to our financial performance, we remain positive about our long-term growth opportunities and are committed to creating value for all of our stakeholders."