Greg Frost Sr. Was Industry's First Billion Dollar Originator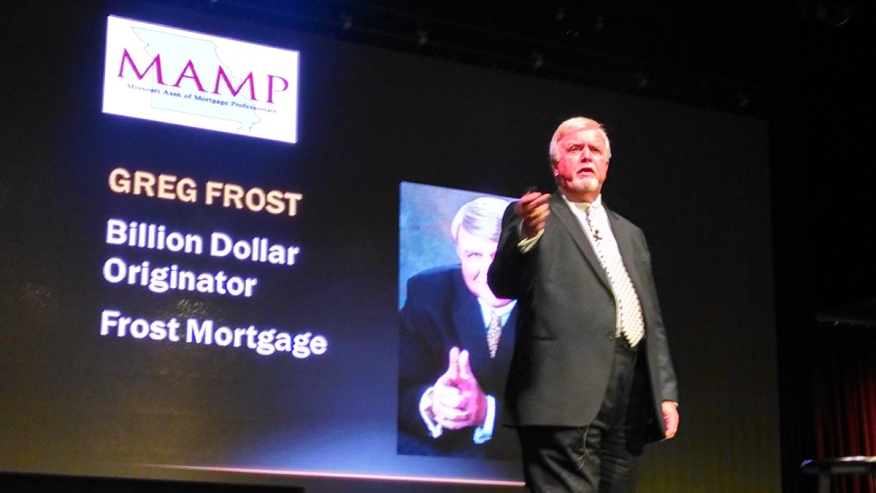 Frost, who died Monday, was known for his business acumen, widespread support of others.
Renowned mortgage sales and marketing guru Greg Frost Sr. passed away Monday, four days shy of his 74th birthday. His family said Frost had been "vehemently fighting a multitude of health issues the past few years."
Greg Frost Sr. was widely acknowledged as the first mortgage loan originator to cross one billion dollars in originations. For that accomplishment, he was called the Roger Bannister of mortgages. (Bannister was the first to break the four-minute mile mark in track and field.)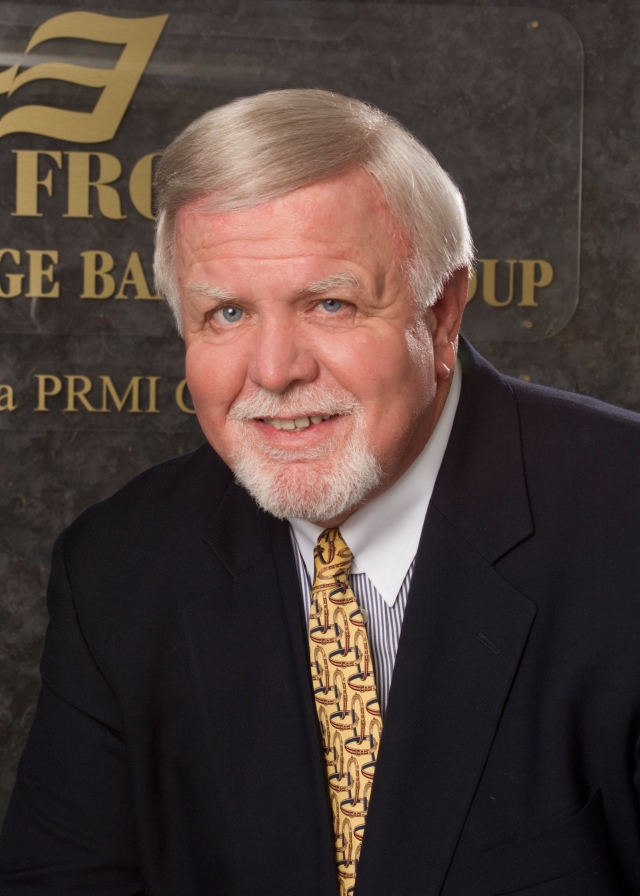 According to Frost's LinkedIn bio, he topped $1 billion in personal production in 1999. What made that feat especially notable is that he did it in Albuquerque, New Mexico, with an average loan amount of under $99,000. The bio states, "Greg was the #1 residential Mortgage Lender in New Mexico during his 15-year personal origination career from 1985-2000. He was consistently ranked by Mortgage Originator Magazine and Loan Originator News on their annual lists of the top 20 Mortgage Originators in America."
His son, Gregory Frost Jr., said in an interview with NMP that his father "was a kind person who was generous with his time and knowledge. He helped tens of thousands of mortgage originators better serve their clients."
Greg Frost Sr. was a lifelong learner, his son said. "He was adamant that he would take that knowledge and impart it to his peers," Greg Frost Jr. recalled. "He was more than willing to share."
Dave Zitting, co-founder of Primary Residential Mortgage Inc., (PRMI) described Frost as a mentor and a friend. Frost Mortgage Banking Group is part of PRMI.
"His impact on my life and career is immeasurable. Back in the early '90's, I remember the first time I heard his sales coaching tapes, and I felt like I had found my career bible. He had a way of connecting with people that made you feel seen and heard, and I knew I wanted to emulate that kind of presence."
Frost's mentorship of Zitting paid off in conquering the latter's fear of public speaking. "I was set to give a presentation in front of a large audience, and I was feeling incredibly nervous. Greg pulled me aside and gave me some of the best advice I'd ever received. He reminded me that every person in that audience wanted me to succeed. They showed up to hear what I had to say. He encouraged me to be authentic, to speak from my heart, and to trust myself. And I did. Thanks to his guidance, I was able to give the best speaking engagement of my career."
Zitting said that was typical of Frost's desire to see others succeed. "Greg was not just an amazing mortgage banker, speaker and sales coach, but also a kind and generous friend who truly cared about the success of others. He was a big proponent of reciprocity and always reminded us to give back to others. His legacy lives on in the countless lives he touched and the lessons he taught. I will always be grateful for the time I spent with him, the wisdom he imparted, and the example he set," he said.
Linda White Davidson, a branch manager/senior loan officer at Fairway Independent Mortgage Corp. in Garland, Texas, said, "Our industry lost a legend. Many of us lost a friend. One of the original mega producers, he was ahead of his time in systems, disciplines, and follow-up. I am grateful to have known him and learned from him."
Frost was a pioneer in many ways, including the widespread use of social media, as well as being an early supporter of the Mortgage News Network.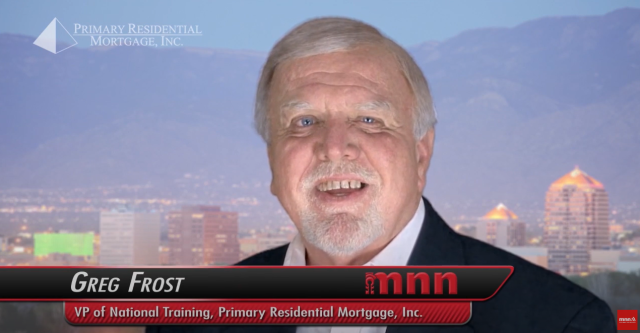 "Greg wrote the first check to start up Mortgage News Network," said Andrew Berman, the founder of MNN (and currently head of engagement and outreach at American Business Media, the parent company of National Mortgage Professional). Originally it was going to be an investment minority ownership stake, but Greg later asked if he could just give us the money and we'd give him a show on (MNN). While the production values leave something to be desired, Grow Your Business was one of the first series on MNN." Frost had one of the first shows when MNN launched in October 2014.
Comments posted on social media describe Frost as a confident but not cocky person. Berman can attest to that. "When I first met Greg, and we talked about doing an event series, he detected that I was hesitant about him. He called me on it, and said, 'Next time you meet someone from Albuquerque, ask them if they ever heard of Greg Frost.'"
Berman said his initial reaction was, "What an ego."
Then, two weeks later, he found himself in an airport where he struck up a conversation with a tobacco executive from Albuquerque. "So, I ask, 'Have you ever heard of Greg Frost?'' The exec responded, "Are you talking about Junior or Senior?"
Greg Frost Sr. had given each member of Greg Jr.'s high school graduating class a copy of his book, "Think and Grow Rich." The exec was in that class and had received one of the books. "Better yet," Berman recalled, "Greg dropped a $100 hidden on page 80 of the book."
Frost, in his lengthy career, was also an executive with LoanToolBox, which was founded by Tim Breheem, who recalled him as a man who "simply loved connecting with people and helping them." He added, "He would jump on a plane and travel to any location that would have him because his passion was to impact people's lives and share his wisdom. When I went to my first Todd Duncan event in 1994, I remember seeing Greg there, and he was larger than life. I was starstruck! He was the original great loan originator/turned teacher in the mortgage industry. He touched so many lives, and helped so many people with his giving heart."
Greg Frost Jr. recalled that his father was a pioneer in many ways. "He was a commanding presence in any room, but he was also humble," he said.
Frost was founder of Frost Mortgage Banking Group in 1992. It eventually became a division of CTX then First Magnus Mortgage and finally PRMI. In his late 20s, Frost served as president of De Vargas Savings and Loan. His son said he was the youngest S&L president in the United States at the time. 
He was a graduate of the University of New Mexico in 1972 with a degree in business administration. After graduation, "he spent 45 minutes with the Denver Broncos," Greg Frost Jr. said but his knees didn't hold up to the rigors. The California native stayed in New Mexico to pursue a career in personal finance.
Greg Frost Sr. is survived by wife Devon and his son, Gregory Frost Jr. Details on the memorial service were not yet available.