Housing Market 'At Another Standstill'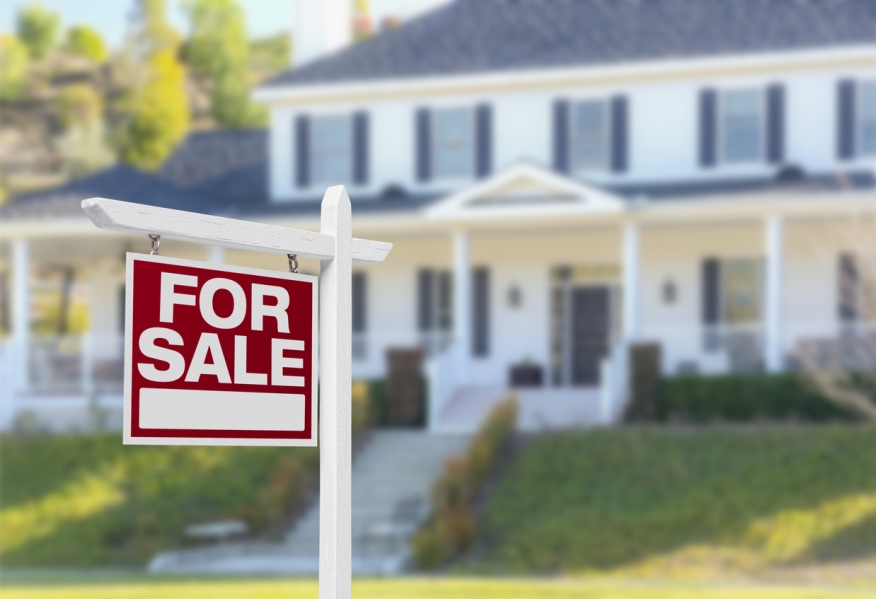 Home Sales & Housing Starts Fall In September
KEY TAKEAWAYS
Zillow: Newly pending listings fell 18% from August to September.
Redfin: About 60,000 deals were called off.
Commerce Department: September housing starts were down 8.1% from August.
Potential homebuyers are either sitting on the sideline or backing out of purchases, according to analysts for Zillow and Redfin.
The Zillow report, released Wednesday, said the lack of affordability caused by steep prices and volatile mortgage rates have stunted sales and frozen current owners — three-quarters of whom are also would-be buyers — in their homes.
"The late-summer mortgage rate reprieve brought a short-lived surge of buyers back into the market, proving that many priced-out home shoppers are poised to buy when homeownership becomes more affordable," said Jeff Tucker, senior economist at Zillow. "Unfortunately, shoppers this winter are more likely to contend with mortgage rates in the ballpark of 7%, making even this summer's rising rates look modest by comparison."
"Still," he added, "as many rate-sensitive shoppers stay sidelined, those who forge ahead now will find more options and more eager sellers than anytime since the pandemic began."
New Listings Plunge
According to the Zillow report, newly pending listings fell 18% from August to September and are down more than 29% from last year, partly because of a sharp decline in activity at the end of the month, when interest rates were at their highest. Sales are also down 6% from September 2019.
Redfin's report, also released Wednesday, found that listings plunged by 20% in September — the worst on record aside from the beginning of the pandemic — and that about 60,000 deals were called off, which equaled 17% of all homes that went under contract. Also, fewer than half (46%) of offers written by Redfin agents faced competition in September, the lowest share since the start of the pandemic.
Analysts said the number of homes sold dropped 25% year over year, while new listings fell 22% — the largest declines since May 2020 and April 2020, respectively, when the onset of the pandemic brought the housing market to a near halt.
"The U.S. housing market is at another standstill, but the driving forces are completely different from those that triggered the standstill at the start of the pandemic," said Redfin Economics Research Lead Chen Zhao. "This time, demand is slumping due to surging mortgage rates, but prices are being propped up by inflation and a drop in the number of people putting their homes up for sale. Many Americans are staying put because they already relocated and scored a rock-bottom mortgage rate during the pandemic, so they have little incentive to move today."
Zhao added that the housing market is going to get worse before it gets better. "With inflation still rampant, the Federal Reserve will likely continue hiking interest rates. That means we may not see high mortgage rates — the primary killer of housing demand — decline until early to mid-2023."
Housing Starts Fall 8.1%
According to the latest monthly report from U.S. Dept. of Commerce, also released Wednesday, September housing starts were also down 8.1% from August and 7.7% from September 2021, missing consensus expectations.
Single-family housing starts were down 4.7% from August, while September single-family completions were up 3.2% from the previous month.
Odeta Kushi, deputy chief economist for First American Financial Corp., said "the decline in single-family permits and starts should come as no surprise, as homebuilder confidence declined for the 10th consecutive month in October." Homebuilder confidence also reached its lowest level since August 2012, excluding the spring of 2020. 
"All three components of the index — current single-family home sales, future sales expectations, and traffic of prospective buyers — fell," Kushi said. "The decline in homebuilder confidence comes on the heels of a jump in the average 30-year, fixed mortgage rate to nearly 7%, suggesting that the new-home market will continue to slow."
Kushi noted that the number of single-family homes under construction remains near all-time highs, "hampered by labor shortages and high construction material costs."
"Single-family permits and starts are leading indicators of new housing inventory in the pipeline," she said, "so, as they decline, builders will have the opportunity to chip away at the backlog of homes in the pipeline."
Kushi cautioned that the new-home market is very rate-sensitive, and that builders will respond to the decline in affordability and cooling demand by building less. 
"While there remains a structural and long-term shortage of housing, the pullback in demand and ongoing supply-side headwinds has builders spooked," she said.