Jay Farner Out As Rocket Companies CEO On June 1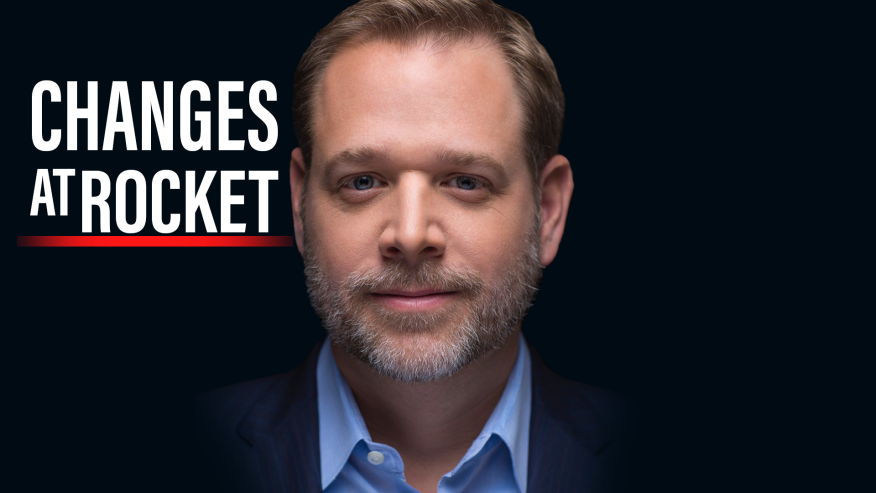 Rocket Holdings Vice Chairman Bill Emerson will serve as interim CEO during search for new leader.
KEY TAKEAWAYS
Jay Farner has been CEO since 2017.
Farner also stepped down immediately from the board of directors.
Company hired outside firm to assist with CEO search.
Updated 1:15 p.m. ET
Chief Executive Officer Jay Farner is leaving Rocket Companies on June 1, but the company says his decision to retire is not because of any dispute with the board of directors. 
According to a statement filed Monday with the Securities and Exchange Commission, Farner informed the board on Feb. 8 "of his intent to retire" as CEO effective June 1, and "as vice chairman and member of the board, effective immediately."
The filing added that "Mr. Farner's retirement from the board was not because of a disagreement with the company."
The Detroit-based fintech platform company officially made the announcement in a news release Monday morning, adding that Bill Emerson, vice chairman of Rocket Holdings, will serve as interim CEO.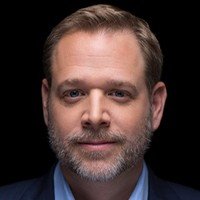 Farner, 49, will begin transitioning his roles and responsibilities to Emerson to ensure a seamless transition, the company said.
He also was removed from his position on the Rocket board of directors on Feb. 9, with Emerson, 60, succeeding him effective immediately, the company said.
The board has begun a search for a permanent CEO and has retained an outside company to support its evaluation of internal and external candidates, the company said. The outside company was not identified.
"For nearly three decades Jay has poured everything he has into making our organization successful," said Dan Gilbert, founder and chairman of Rocket Companies. "Since being appointed CEO of Rocket Mortgage in 2017, and subsequently CEO of Rocket Companies in connection with the August 2020 IPO, Jay has overseen the most rapid period of growth and profitability in our 37-year history. His passion for people and vision for the future has benefitted Rocket tremendously and on behalf of the entire board, I'd like to thank him for all of his work over the years."
Gilbert said Rocket is "fortunate to have someone of Bill's caliber and experience to serve as Interim CEO while the board conducts a search for a permanent successor."
Emerson brings 30 years of experience at Rocket, as well as a deep understanding of the housing and financial technology industries, the company said. He served as CEO of Rocket Mortgage from 2002 through 2017, and has served as vice chairman of Rock Holdings — the majority shareholder of Rocket Companies and former parent of Rocket Mortgage — since 2017. 
Under Emerson's leadership at Rocket Mortgage, the company became the second-largest retail mortgage lender in the U.S., broke numerous company records for mortgage volume, and earned an array of esteemed industry awards for client satisfaction, the company said. 
In addition to his tenure at Rocket Mortgage, Emerson has served as chairman of the National Mortgage Bankers Association and testified before Congress several times on policies to help expand access to home financing. He currently serves as a board member of the Housing Policy Council (HPC) and the HPC Executive Council. 
"Looking forward, we are fortunate to have someone of Bill's caliber and experience to serve as Interim CEO while the board conducts a search for a permanent successor," Gilbert said "For a decade and a half, Bill served at the helm of our mortgage business — driving impressive results and setting the tone for our culture. He loves Rocket Companies and the industry, and he has remained very engaged in the business through his position at Rock Holdings. We are excited to welcome Bill back to the role and are confident in his ability to lead the company forward."
Farner said he is grateful for his time with the company. 
"Being part of this amazing organization has been one of the most rewarding experiences of my life," he said. "More than 27 years ago, fresh out of college, I decided to join a small mortgage company led by Dan Gilbert. I never could have predicted the amazing journey that one decision would have taken me on, and I want to thank Dan for his mentorship, guidance and friendship over the years."
"Rocket Companies," he continued, "is full of incredible people — passionate about serving our clients, the community, and each other. While the time is right for me to focus on my family, I will certainly miss working with some of the brightest minds in the fintech industry."
Emerson thanked Farner for his contributions to the company. 
"He has been a tremendous leader and friend," he said of Farner. "His strong vision created a pathway for Rocket Companies' continued success today and into the future. I am excited to roll up my sleeves with our team to continue driving Rocket's incredible growth."