John Pyne Joins Atlantic Bay Mortgage Group
Veteran mortgage expert with $1 billion career loan volume set to amplify company's presence in DC metropolitan area.
Atlantic Bay Mortgage Group announced Tuesday that John Pyne has joined the company as a producing area manger.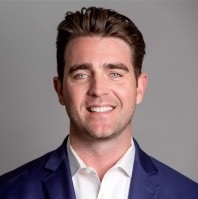 With over 20 years of experience, Pyne comes to Atlantic Bay Mortgage Group with a passion for improving processes and client-focused mentality that has enabled him to assist over 2,000 families achieve their dream of homeownership and close more than $1 billion in career loan volume. 
Pyne understands the mortgage market and housing ecosystems in Washington, D.C., Virginia, and Maryland and is an active member of the board of governors for the Mortgage Bankers Association of Metropolitan Washington.