LBC Mortgage Now Offering Non-QM, DSCR Loans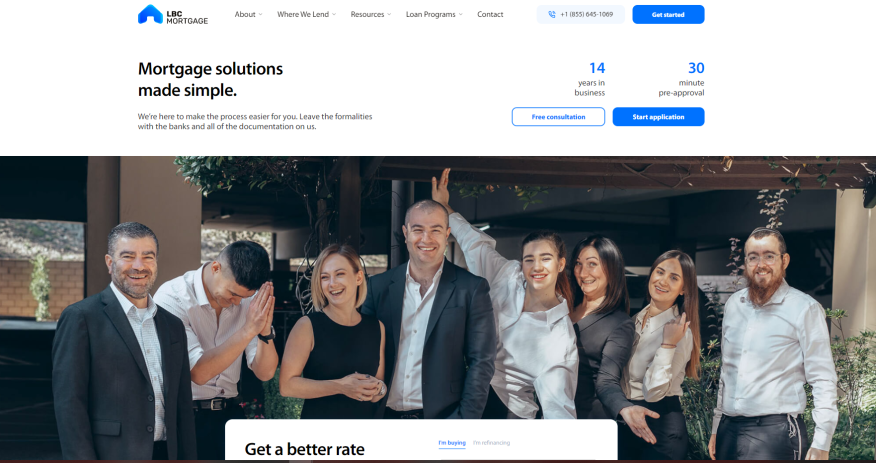 LA-based lender says Non-QM loans available only in California; DSCR program available in 38 states.
Los Angeles-based LBC Mortgage said this week it is launching a non-qualified mortgage (Non-QM) lending program in California, and a DSCR program in 38 states. 
The Non-QM program offers a wide range of Non-QM mortgage products to consumers who do not meet the requirements of conventional loans. The program includes loans that are not backed by government-sponsored entities, such as Fannie Mae and Freddie Mac, and are instead originated and funded by private lenders, LBC Mortgage said.
"The LBC Mortgage Non-QM program is designed to meet the needs of borrowers who have unique financial situations, including those who are self-employed or have irregular income; those who have significant assets but lack regular income; and those who have experienced a recent credit event, such as a foreclosure or bankruptcy," the company said in a news release. "The program is also designed for investors who want to purchase properties for rental or investment purposes."
LBC Mortgage said it offers a variety of Non-QM loan products, including bank statement loans, asset-based loans, interest-only loans, and jumbo loans. 
The company said it also now offers DSCR loans, both in California and nationwide, which is designed for investors who want to purchase rental properties.
"The Debt Service Coverage Ratio (DSCR) mortgage program is a unique product that allows investors to qualify for a loan based on the property's cash flow rather than their personal income," LBC Mortgage said. "This program is ideal for investors who have multiple rental properties or who are purchasing a property with multiple units. With the DSCR mortgage program, borrowers can use the income generated by the property to qualify for the loan, making it easier to finance rental properties."
LBC Mortgage CEO Alex Shekhtman said, "We are committed to providing our customers with the best possible lending experience and helping them achieve their financial goals."
Founded in 2008, LBC Solutions, doing business as LBC Mortgage, offers a range of mortgage products, including conventional loans, FHA loans, VA loans, and jumbo loans, as well as its new Non-QM mortgage program. In addition to California, the company is licensed in Florida, North Carolina, Texas, and Washington state, but offers the DSCR program in 38 states.