New Home Sales End Down Year On Up Note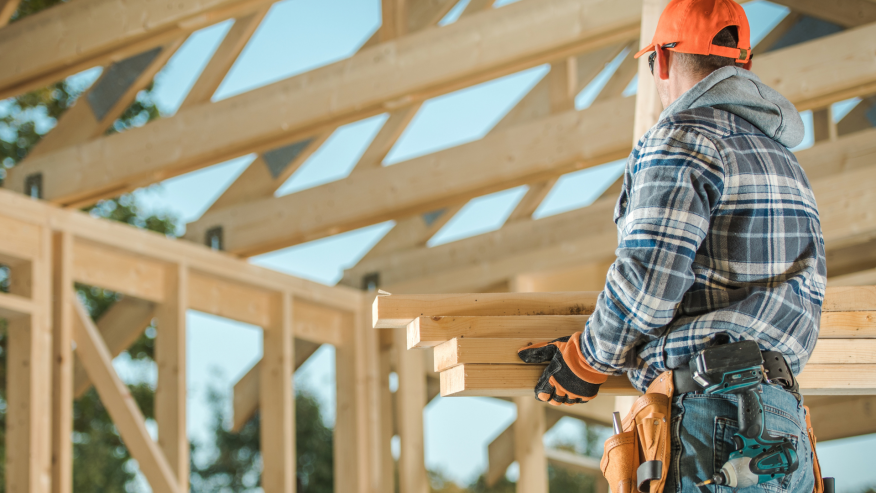 For all of 2022, sales of new homes fell 16.4%.
KEY TAKEAWAYS
New single-family homes sold at a seasonally adjusted annual rate of 616,000, 2.3% more than in November.
The December estimate was still nearly 27% below the rate for a year earlier.
Sales of new single-family homes rose more than 2% in December from a month earlier, despite the slowing economy and downturn in the housing market.
According to the monthly report released jointly by the U.S. Census Bureau and the U.S. Department of Housing and Urban Development, new single-family homes sold at a seasonally adjusted annual rate of 616,000, 2.3% more than the revised November rate of 602,000, but 26.6% below the estimate for December 2021.
For the entire year, an estimated 644,000 new homes were sold, 16.4% percent below the 771,000 sold in 2021.
The median sales price of new houses sold in December 2022 was $442,100, down 3.7% from $459,00 in November but up 14.6% from $397,100 a year earlier. The median price, however, declined in the final two months of 2022. The median price means half of all homes sold for more and half for less.
The seasonally adjusted estimate of new houses for sale at the end of December was 461,000, the same as in November but up 18.5% from a year earlier.  
The estimate represents a nine-month supply at the current sales rate, the report said.
First American Financial Corp. Deputy Chief Economist Odeta Kushi said it's worth noting that the report does not make adjustments to the new-home sales figures to account for cancellations of sales contracts. "With rising cancellations, there may be an overestimation of sales," she said.
Still, she the recent lower mortgage rates, combined with builder incentives and the lack of inventory "might make new homes attractive enough to entice more buyers. The latest uptick in builder confidence is a sign that builders believe lower mortgage rates may lift demand."
She continued, "From the year 2000 up until the pandemic, new homes on average made up approximately 11% of total inventory. In December, new homes made up approximately 29% of total inventory. However, only 71,000 of the total new-home inventory is completed and ready to occupy. That's only 15% of the new-home inventory. This count has been increasing in recent months and is up 115% compared with a year ago, reflecting waning demand. Homes under construction account for the bulk of total new-home inventory at approximately 63%."
Builders, she said, still face higher costs as an obstacle to completing more entry-level homes.
"One year ago, 18% of new-home sales were priced below $300,000," Kushi said. "In December 2022, only 11% of new-home sales were priced under $300,000. The pre-pandemic level in December 2019 was 41%."
"The new-home sales market continues to face headwinds from rising costs, affordability challenges, and ongoing supply-side headwinds," she said. "Prices will need to continue to adjust downward and builders will likely continue offering incentives to entice buyers."