NLRB Says UWM Employment Contracts Violate Workers' Rights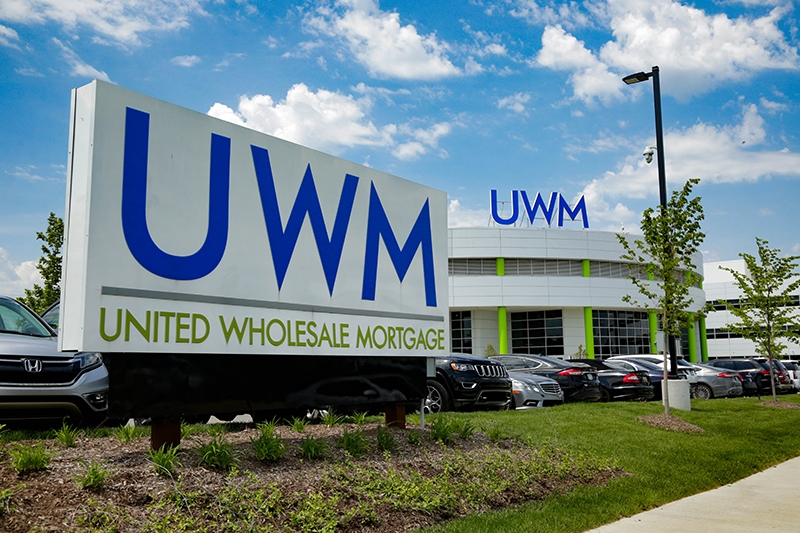 Complaint filed by former senior underwriter and supported by NLRB headed to hearing in July.
The National Labor Relations Board (NLRB) has charged United Wholesale Mortgage (UWM) with violating its employees' rights through "unlawful" employment agreements.
The charge stems from a complaint filed in NLRB Region 7 in Detroit in June 2022 by Christopher Dennis, who was employed as a senior underwriter for UWM from early 2021 through early 2022.
According to the complaint and other documents, which were released to NMP following a Freedom of Information Act request, Dennis claims that Pontiac, Mich.-based UWM "maintained an 'employment agreement' that unlawfully prohibits" him from discussing the company "in any critical or negative manner, including any aspect of company affairs, activities, personnel, or operations."
The complaint continues, "The employer's action is unlawfully calculated to cause employees and former employees" to refrain from "engaging in protected and concerted activities." It adds that, "Upon information and belief, the employer maintains identical 'employment agreements' for many other current and former employees."
The complaint states that through the unlawful agreements, UWM "has engaged in and is engaging in unfair labor practices" as defined by federal law.
Complaint Stems From Medical Dispute
Mathew Clark, an attorney with the Detroit law firm Gregory, Moore, Brooks, and Clark that is representing Dennis, said the NLRB complaint evolved out of a medical dispute his client had with UWM.
According to Clark, Dennis suffers from migraines and in September 2021 went on medical leave for "a little over a month" to try to resolve issues with his medication. He subsequently asked to work remotely, or at least in isolation, because of his condition, but UWM refused, Clark said.
While attempting to resolve the dispute, "we were forced into arbitration because he had signed his employment agreement," Clark said.
It was at that point that Clark reviewed the employment agreement and discovered what he believes are violations of the National Labor Relations Act.
Once the complaint was filed in Region 7, the region conducted an investigation and found merit in the complaints, Clark said.
In March, the NLRB filed a complaint and notice of hearing, which was signed by Erickson C. N. Karmol, acting director of Region 7.
The NLRB complaint cites specific sections of UWM's employment agreement, including the section that requires employees to agree to arbitration. According to the complaint, the terms of the arbitration clause "interfere with employees' access" to the NLRB, as well as with "employees' right to file and pursue unfair labor practice charges …."
The complaint seeks an order to have UWM cease and desist from "interfering with, restraining, and coercing employees in the exercise of the rights" guaranteed by federal law, as well as to:
Rescind all employment agreements "that were executed, enforced, or in effect at any time since Dec. 21, 2021," and to advise all current and former employees in writing that the agreements have been rescinded and that they "are released from its obligations."
Rescind in writing "any and all directives, disciplines, cease and desist letters, or other actions issued" by UWM to all current or former employees "as a result of the enforcement of the employment agreement at any time since Dec. 21, 2021," and to notify past and present employees that this has been done.
"Make whole" all current and former employees "who suffered financial loss due to the discipline, directive, cease and desist letter, or other action imposed relating to the employment agreements that were issued, enforced, or otherwise in effect at any time since Dec. 21, 2021; and
Post appropriate notices for 90 days at UWM facilities as well as email and text message appropriate notices to all affected current and former employees .
A hearing on the complaint, to be conducted by an NLRB administrative law judge, has been set for 10 a.m. on July 25 in the Patrick V. McNamara Federal Building in Detroit.
'Without Merit'
In its response, UWM says the claims are without merit. It does not contest that the NLRB has jurisdiction, and admits that it has "maintained an employment agreement" that contains the sections cited in the complaint, "but denies that the provisions are overbroad or otherwise unlawful under the National Labor Relations Act."
UWM's response, which is signed by DeAndre Harris, an attorney with Michigan law firm Warner Norcross + Judd LLP, further states that the employment agreement expressly states that "[n]othing in this agreement … shall be interpreted to limit or interfere with your right to report good faith suspected violations of law to applicable governmental agencies, including the ... National Labor Relations Board ...."
It adds that the "employment agreement provisions at issue are not overbroad or otherwise unlawful under the act," and that the requested remedies "exceed the scope provided for under the act and applicable law."
It concludes by stating, "UWM respectfully requests that this complaint be dismissed in its entirety and that UWM be awarded its fees and costs incurred while defending this meritless action."
Clark said he is aware that UWM is in discussions with the NLRB to try to settle the case before the hearing in July, but that so far the hearing remains scheduled. He said he and his client would have an opportunity to review any settlement that might be reach.
He added that Dennis, who is in his 30s, is now employed by a different company that has accommodated his medical needs.
"He wants to have a career, he wants to work," Clark said, adding his condition "is not an insurmountable challenge."