Rocket Mortgage, Former Employees Fight In 2 Courts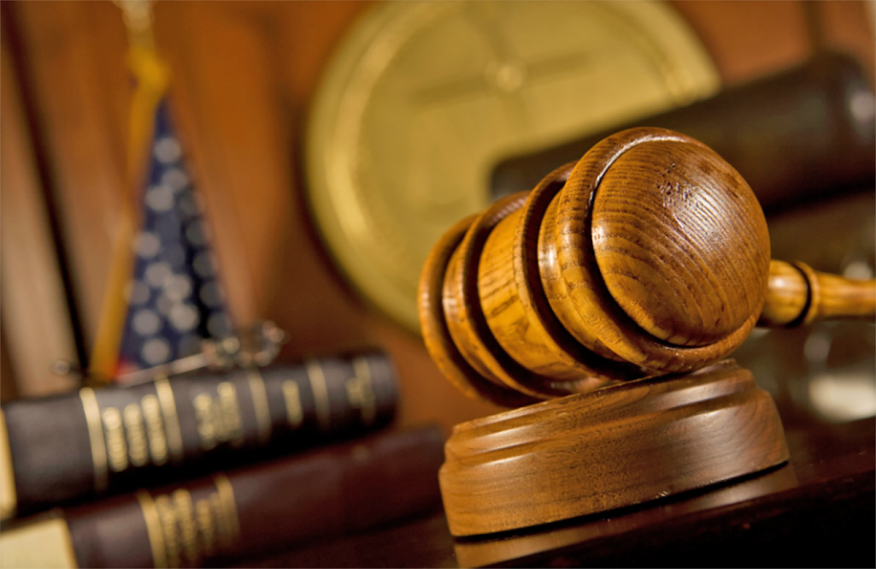 Ex-employees file suit over OT pay three months after Rocket sued former staff who joined JFQ Lending.
KEY TAKEAWAYS
Rocket Mortgage sued JFQ Lending in October 2022 for recruiting & hiring 12 former employees in 2022, despite non-compete agreements.
Employees countered last week with a federal lawsuit claiming Rocket did not properly pay OT.
In its public response to a federal lawsuit filed last week by 10 former employees claiming that Rocket Mortgage failed to properly pay overtime, the company issued a statement calling the employees "desperate." 
Rocket Spokesman Aaron Emerson minced no words, stating Monday to National Mortgage Professional that the OT lawsuit was "nothing more than a desperate, last-minute attempt by a group of former employees who knowingly and willingly violated the terms of their employment with our company and are already party to pending litigation."
He added that Rocket expects "these baseless claims to be tossed out as we proceed toward holding these individuals to account for their actions."
Emerson did not elaborate on the "pending litigation" or the "actions" he cited, but it referred to a lawsuit Rocket Mortgage filed three months ago against the same former employees and others for violating non-compete clauses in their employment contracts.
'Unlawful Raiding'
The earlier lawsuit was filed by Rocket Mortgage on Oct. 27, 2022, in Maricopa County Superior Court in Arizona. In addition to suing all 10 of the former employees who would later become plaintiffs in the overtime lawsuit, Rocket's lawsuit also cited JFQ Lending Inc. in Arizona and four additional former Rocket employees, as well as the spouses of each employee. 
Rocket's lawsuit accuses 12 of the former employees of violating non-compete clauses in their employment contracts, and charges JFQ Lending and its two co-founders with "the unlawful raiding" of Rocket employees.
It also accuses former employees John Kresevic and Justin Meek — who co-founded JFQ Lending in May 2017 — of recruiting and hiring the 12 other former employees despite knowing about the employment agreements and non-compete clauses.
According to the lawsuit, 12 of the former employees left Rocket Mortgage last year between February and October. That includes Ryan Griffith, who was a regional vice president for mortgage banking. It also included Dan Featherstone, Andrew Gebhart, and Kori Morin, who each held the title of Triple Crown Banker, which the lawsuit states is "the highest level in the company" for a banker; Derek Martin, Katherine Redas, and David Vallejo, who each held the title of President's Club Banker; Rachael Gilburd, Angela McGuire, and Nick Vincent, listed as Senior Bankers; and bankers Erin Salava and Anisa Williams.
In April last year, Detroit-based Rocket Mortgage and Amrock, its title company, offered voluntary buyouts to 8% of its workforce. It followed that with another buyout offer in August. The lawsuit does not, however, state why each former employee left the company.
Of the 12 former employees cited in Rocket's lawsuit, 10 are plaintiffs in the overtime pay lawsuit filed last week: Gilburd, Gebhart, Featherstone, Martin, McGuire, Morin, Redas, Salava, Vallejo, and Vincent.
A Lopsided Fight
The battle between Rocket Mortgage, one of the nation's largest mortgage lenders with $25.6 billion in mortgage originations in the third quarter last year, and JFQ Lending, which had reported more than $1.77 billion in originations as of Nov. 1 last year, is clearly a lopsided fight.
Still, according to the lawsuit, as a direct result of the actions of JFQ Lending and the former employees, Rocket Mortgage has "suffered irreparable harm and damages, plus interest and attorneys' fees, for which the Former Team Members are liable."
The lawsuit states that the former employees, "as a condition of their employment with Rocket Mortgage, … signed Employment Agreements containing confidentiality, non-competition, and non-solicitation provisions, among other requirements."
Rocket said the agreements "also contain a 'No Raiding of Clients' provision …, a 'No raiding of Employees' provision …, and a return of property provision." It adds that the all of the employment agreements "are identical."
In addition, Rocket states in its lawsuit, at least five of the former employees were awarded restricted stock units (RSUs), and the RSU award agreements also contained a "Restrictive Covenants" provision that includes confidentiality, noncompetition, and other provisions.
Despite all of the restrictions, Rocket states in its lawsuit, the former employees all began working for JFQ Lending in 2022.
'No Downloading'
Rocket also claims that Featherstone and Morin had a "no downloading" provision in their employment agreements prohibiting the "transfer of Rocket Mortgage files" to personal computers or email accounts. The lawsuit claims that both former employees "emailed Rocket Mortgage files, including confidential calculators and client information, to their personal email accounts before they resigned."
The suit seeks to have the court order Featherstone and Morin to "turn over their personal computers, work computers, and personal online email and storage accounts for a forensic computer inspection." 
The suit also asks the court to direct the other former employees and JFQ Lending to "return and certify the destruction of all Rocket Mortgage client and company confidential information in their possession, custody, or control."
In addition to the financial damages, Rocket Mortgage seeks an injunction prohibiting the former employees from "violating the terms" of their employment agreement.
"The covenants contained in the agreements signed by the Former Rocket Team Members are reasonably necessary to protect Rocket Mortgage's legitimate business interests," the lawsuit states.
"Because of JFQ Lending's business as a mortgage broker," the lawsuit adds, "the Former Team Members are directly competing with Rocket Mortgage in violation of the non-competition provision in their Employment Agreement."
Employee Lawsuit
Three months after Rocket Mortgage's lawsuit was filed in a state court in Arizona, the employees filed their own lawsuit in federal court in that state seeking class action status.
According to the lawsuit, the plaintiffs were paid hourly wages "at or near minimum wage" and were nonexempt employees, but were not paid 1.5-times their regular rate of pay for time worked in excess of "40 hours in a given workweek," as required by the federal Fair Labor Standards Act (FSLA).
Minimum wage in Arizona in 2022 was $12.80 an hour. It rose to $13.85 an hour on Jan. 1.
The lawsuit states that, at the end of each month, the employees were paid incentive pay or bonuses, as well as an additional sum for "Retro OT." 
"While plaintiffs were paid some overtime pay, (they) were not paid the correct amount of their overtime wages," the lawsuit states. "Defendant failed to properly incorporate the incentives, bonuses, and additional compensation paid to plaintiffs in each pay period as part of the determination of their regular rate of pay."
The lawsuit seeks "equitable relief, overtime wages, unpaid wages, liquidated damages, interest, attorneys' fees, and costs under the FLSA."