Soaring Mortgage Rates Trigger Surge In Home Deal Cancellations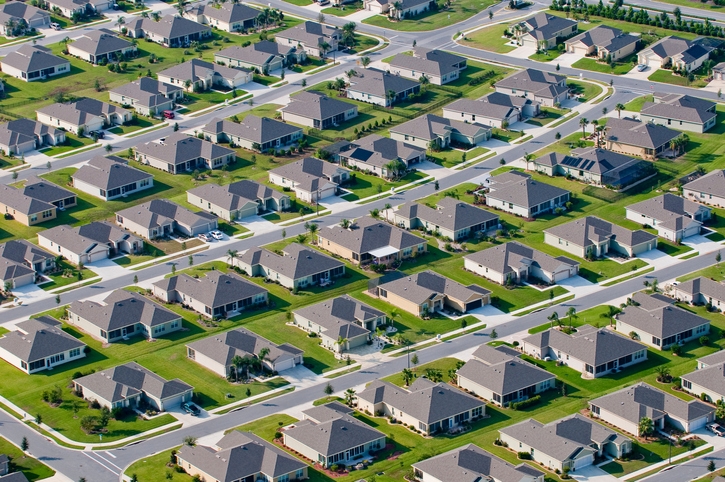 Redfin report reveals record-breaking cancellations as homebuyers grapple with high interest rates and mounting housing costs.
According to a Redfin report, high mortgage rates have resulted in the highest number of residential real estate deal cancellations in nearly a year.
In August alone, a staggering 60,000 home-purchase agreements were nullified, accounting for 15.7% of all homes under contract during the month. This represents a significant rise from 14.3% the previous year and matches the record high observed in October 2022 when mortgage rates crossed the 7% threshold for the first time in two decades.
The average interest rate for a 30-year-fixed mortgage stood at 7.07% in August, peaking at 7.23% at one point — the highest observed since 2001. This rate increase has noticeably amplified the typical homebuyer's monthly expenditure from the previous year.
"I've seen more homebuyers cancel deals in the last six months than I've seen at any point during my 24 years of working in real estate. They're getting cold feet," said Jaime Moore, a Redfin Premier real estate agent in Reno, Nev. "Buyers get sticker shock when they see their high rate on paper alongside extra expenses for maintenance, repairs, and closing costs. Many of them would rather back out, even if it means losing their earnest money. A lot of sellers are also willing to let buyers slip away because they don't want to concede to repair requests."
Despite a faltering housing market, the median U.S. home sale price soared by 3% year over year, settling at $420,846 in August. This represents the most significant annual rise since October 2022. However, it is still 2.8% less than the record high of $432,780 witnessed in May 2022.
"Home prices will likely remain elevated for the foreseeable future," said Redfin Economics Research Lead Chen Zhao. "The Federal Reserve still has more work to do in its battle against inflation, which means mortgage rates are unlikely to come down anytime soon. As long as rates remain high, homeowners will be reluctant to sell. And that lack of homes for sale will keep prices high because it means buyers are duking it out for a limited supply of houses."
Pending sales in August experienced a dip of 0.6% from July and a sharp 18.1% decline year over year. Though the fall isn't as precipitous as earlier in 2023, pending sales still linger below levels seen before the pandemic, with numbers consistently under 400,000 since the end of the previous year.
New listings in August did see a modest rise of 0.8% from July, indicating a slight recovery. However, housing supply recorded its lowest ever in August, plummeting 1.1% from July and a striking 20.8% on a year-to-year basis.
"New listings have likely bottomed out," Zhao said. "Most of the homeowners who feel handcuffed by high rates have already made the decision not to sell. That means many of today's sellers are putting their homes on the market because they have to, in some cases due to divorce, family emergencies, or return-to-office policies."
The current convergence of rising mortgage rates, escalating home prices, and dwindling housing supply underpin the mounting challenges faced by the residential real estate market.
Housing supply is at an all-time low because homeowners feel locked into their low mortgage rates; for many, selling their home and buying a new one would mean taking on a much higher monthly payment.