Triumph In Texas: Combatting 'Pay-to-Pay' Fees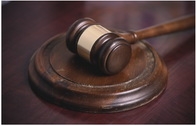 Bailey Glasser secures class action victory against fees for paying mortgages by phone.
KEY TAKEAWAYS
The federal district court approved the award of summary judgment against Lakeview and LoanCare on Tuesday, finding them in violation of the Texas Debt Collection Act.
Bailey & Glasser LLP, representing a group of consumers who were unfairly charged fees solely for making phone payments on their mortgages, achieved a substantial summary judgment triumph in a class action case in a federal district court in Houston, Texas.
The legal action against Lakeview Loan Servicing and LoanCare LLC asserts that they imposed unlawful "Pay-to-Pay" fees on FHA mortgage borrowers, levying additional fees of as much as $12 for handling monthly payments via telephone. The case, originally brought in May 2020, asserted that collecting Pay-to-Pay junk fees violated the Texas Debt Collection Act (TDCA).
In the ruling, the federal district court approved the award of summary judgment against Lakeview and LoanCare. The court also embraced the magistrate judge's determination that the Pay-to-Pay fees were not sanctioned by any of the borrowers' loan agreements and were not in compliance with the law.
Additionally, the District Court seemed to express dissatisfaction with the defendants' broad objections to the Magistrate Judge's report by stating: "[i]t isn't enough to dump a multifarious collection of issues on the district court, that essentially says, 'Here, you figure it out.'"
"This case is a big win for American consumers who struggle enough without being nickel-and-dimed by illegal junk fees," said lead counsel James Kauffman. "These kinds of fees are unlawful, and we will continue to fight across the country to protect consumers from companies taking advantage of them."
According to Bailey & Glasser, Lakeview and LoanCare waffled on any long-term commitment to stop charging "Pay-to-Pay" fees during this litigation. Still, they argued against the need for a court order, claiming they had already stopped collecting the fees voluntarily.
However, the court's decision that Lakeview and LoanCare had violated the TDCA means that the plaintiffs can secure a permanent injunction preventing the companies from ever collecting these fees in Texas again.
Lakeview could not be reached for comment.