U.S. Homeownership Rate Posts Largest Increase Ever In 2020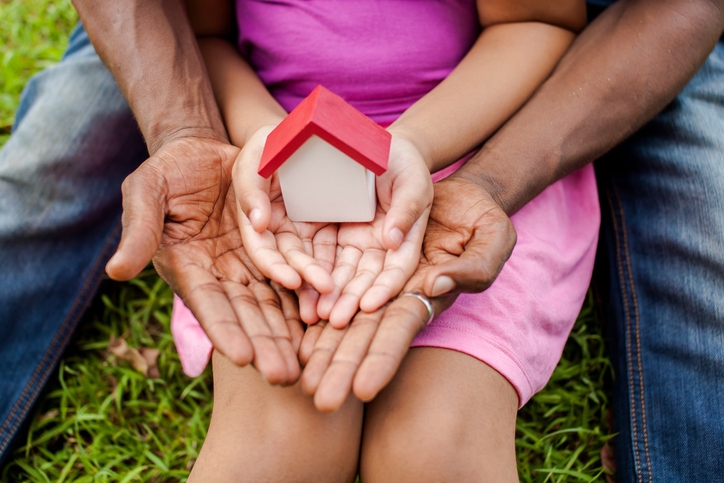 While the white homeownership rate in the U.S. increased to 65.5% in 2020, Black homeownership fell to 43.4%, lower than a decade ago.
The Black homeownership rate is lower than a decade ago, while Hispanic homeownership is at all-time high.
KEY TAKEAWAYS
U.S. homeownership rate surged 1.3% to 65.5% in 2020 – the highest annual increase ever – as 2.6 million more households became homeowners compared to 2019.
The homeownership rate for Black Americans (43.4%) is lower than in 2010 (44.2%) and nearly 30 percentage points less than white Americans (72.1%).
Black and Hispanic applicants (7% each) were more likely to be rejected for mortgage loans than White (4%) and Asian (3%) applicants.
More Americans are likely to own a home now than during any year following the Great Recession, according to a new report by the National Association of Realtors (NAR). The Black homeownership rate, however, has not fared as well.
According to the NAR, the U.S. homeownership rate climbed to 65.5% in 2020, up 1.3% from 2019 — the largest annual increase on record, and the highest homeownership rate since 65.4% in 2010.
Black Americans, however, continue to face significant obstacles to homeownership, NAR said. The rate for Black Americans was just 43.4%, below that of a decade ago (44.2% in 2010). Conversely, white Americans (72.1%), Asian Americans (61.7%), and Hispanic Americans (51.1%) all achieved decade-long highs in homeownership in 2020, with the rate for Hispanic Americans setting a record as it topped 50% for the first time.
NAR's 2022 Snapshot of Race and Home Buying in America report examines homeownership trends and challenges by race and location to explain current racial disparities in the housing market, NAR said. Using data from the 2021 Profile of Home Buyers and Sellers, the report looks at the characteristics of who buys homes, why they buy, what they buy, and the financial background for buyers based on race.
"As the gap in homeownership rates for Black and white Americans has widened, it is important to understand the unique challenges that minority homebuyers face," said Jessica Lautz, NAR vice president of demographics and behavioral insights. "Housing affordability and low inventory has made it even more challenging for all buyers to enter into homeownership, but even more so for Black Americans."
Housing affordability has eroded for many consumers since the start of the pandemic due to the combination of record-high home prices and record-low inventory, NAR said. Since 2019, home prices have spiked 30%, or about $80,000 for a typical home, while housing inventory has declined to under 1 million units available for sale, it said.
Just over half (51%) of all homes currently listed for sale are affordable to households with at least $100,000 income, NAR said. Nationwide, nearly half of all Asian households annually earn more than $100,000, while 35% of white households, 25% of Hispanic households, and only 20% of Black households have incomes greater than $100,000.
NAR's analysis found that the most affordable states for Black households to purchase a home are Maryland, West Virginia, Kansas, Ohio, and Indiana. Conversely, the least affordable states for Black households are Utah, Oregon, California, Nevada, and Rhode Island.
In terms of renter households, half of Black Americans spend more than 30% of their monthly income on rent. Almost three in 10 Black renter households (28%) and one in five white renter households (20%) are severely cost-burdened — defined as spending more than 50% of monthly income on rent. Nationwide, NAR estimates that 47% of white renter households and 36% of Black renter households can afford to buy a typical home when comparing the qualifying income to purchase a home and the median income of renter households.
"Black households not only spend a bigger portion of their income on rent, but they are also more likely to hold student debt and have higher balances," Lautz added. "This makes it difficult for Black households to save for a down payment and as a result, they often use their 401(k) or retirement savings to enter homeownership."
Black households (41%) are more than twice as likely as Asian households (18%) and nearly twice as likely as white households (22%) to have student loan debt. Approximately a quarter of Hispanic households (26%) reported having student loan debt. The median student loan debt for Black households ($45,000) exceeded that of Hispanic ($35,500), white ($30,000) and Asian ($24,400) households. Student debt is often a major impediment for prospective home buyers in saving for a down payment.
Black and Hispanic applicants (7% each) were rejected for mortgage loans at greater rates than white and Asian applicants — 4% and 3%, respectively.
The study noted that for those who said they witnessed or experienced discrimination in a real estate transaction, nearly a third of Black respondents (32%) said they faced stricter requirements because of their race. That compares to 19% of white respondents, 16% of Hispanic respondents, and 4% of Asian respondents. Approximately one-third of Black and white home buyers (32% each) and almost a quarter of Hispanic home buyers (23%) said they witnessed or experienced discrimination with the type of loan product offered.
Approximately seven in 10 white Americans (69%) said they purchased a home in a neighborhood where the majority of the residents were of the same race. However, about a quarter of Hispanic Americans (26%) and less than a fifth of Black (17%) and Asian Americans (15%) said the same.
The National Association of Realtors is America's largest trade association, representing more than 1.5 million members involved in all aspects of the residential and commercial real estate industries.