Five Ways to Find the Best Mortgage for Your Clients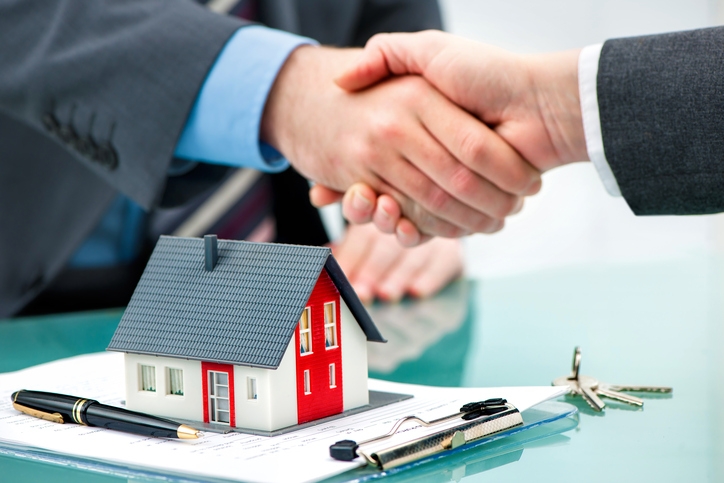 Mortgage professional wear a number of different hats during their day-to-day work. Some days they may feel like therapists or other days they may feel like a credit repair pro. However, the fact is that when you're working with someone to find the best mortgage to suit their needs, there is a lot of personal attention that goes into it. You clients not only help provide your paycheck but you also help them navigate the very strange world of home loans.
Of course, just as you take on many roles during your work your clients will vary widely as well. From nervous, first-time buyers to those who want to buy a vacation home you need to know the ins and outs of everything from credit scores to tax laws to federal funding options. It's not an easy task but it is a rewarding one.
If you're a mortgage professional and want to provide consistently great service to your clients these are a few ways you can deliver your best work and, ideally, get the news out that you're the one people should choose in the future. 
Get to know your clients
Your clients are your bread and butter and it benefits all of you if you truly get to know them. First-time homebuyers are especially important as they've not gone through the process before and likely have little idea what to expect. If you present yourself in a confident and friendly manner they'll feel more comfortable, especially once they realize the intricacies that applying for a mortgage often includes. 
When large amounts of money are involved, as in buying a home, some people tend to get nervous. You're the one who is there to calm their nerves and ensure they're aware and informed each step of the way. In some ways this is where the therapist role takes over but it's necessary to ensure that your clients have the best experience possible.
Do your research 
Mortgages come in all shapes and sizes and it's up to you to find the one that will best suit your clients' needs. This is where all the questions come in. Is your client a military veteran? Are they a teacher in a low income area or one that's being revitalized? Do they plan to buy in a rural area? Are they dealing with shaky credit scores? Be ready to offer them
the best mortgage that suits their needs
. 
All of these questions can lead to attractive home loans under certain federal programs. And this list is by no means exhaustive. There are many more ways to get your clients a great loan at a good interest rate by tapping into sometimes obscure government lending programs. 
Help them understand the process 
Most average people don't understand some of the terms that you take for granted in your everyday life. Mortgage insurance, fixed rate, adjustable rate, balloon mortgage, and other terms might sound foreign to your client so it's in the best interest of all parties to
understand what these components are and what they mean
. 
It's also a good idea to help your clients with their credit score before you begin. Many people aren't aware of old debts until their credit score is pulled to begin the home loan process. If you can advise them to dispute or pay off these debts before applying for the mortgage it's in their best interest, even though it may delay the process a bit. 
Work closely with their Realtor 
Generally mortgage brokers and real estate agents have at least casual knowledge of each other as they tend to move in the same circles but it can never hurt to reach out the agents your clients are using and
foster a better working relationship
. As your clients are home shopping they're mortgage shopping at the same time so it can be beneficial to work with the realtor if necessary. This not only helps your clients but it can also help your career in the long run. If real estate agents know that you're an honest, fair, and genial mortgage broker they might be more likely to recommend you to their future clients. 
Helping families and others become homeowners is a rewarding job but it has its challenges. Be prepared to answer questions, do a little hand holding, and share your knowledge in the best way you can. The right mortgage for your client is just around the corner. 
---
Jackie Roberson of Las Vegas-based
Seeking Visibility
is a content coordinator and contributor that creates quality articles for topics like technology, home life, personal finance, real estate and education. She studied business management and is continually building positive relationships with other publishers and the internet community. She may be reached by phone at (702) 997-2700, ext. 279 or e-mail
[email protected]
.