WFG Founder Patrick Stone Shares the Three C's to Coping in a Crisis
In his 45 years in the mortgage industry, Patrick F. Stone has seen the highest of highs and the lowest of lows hit the marketplace.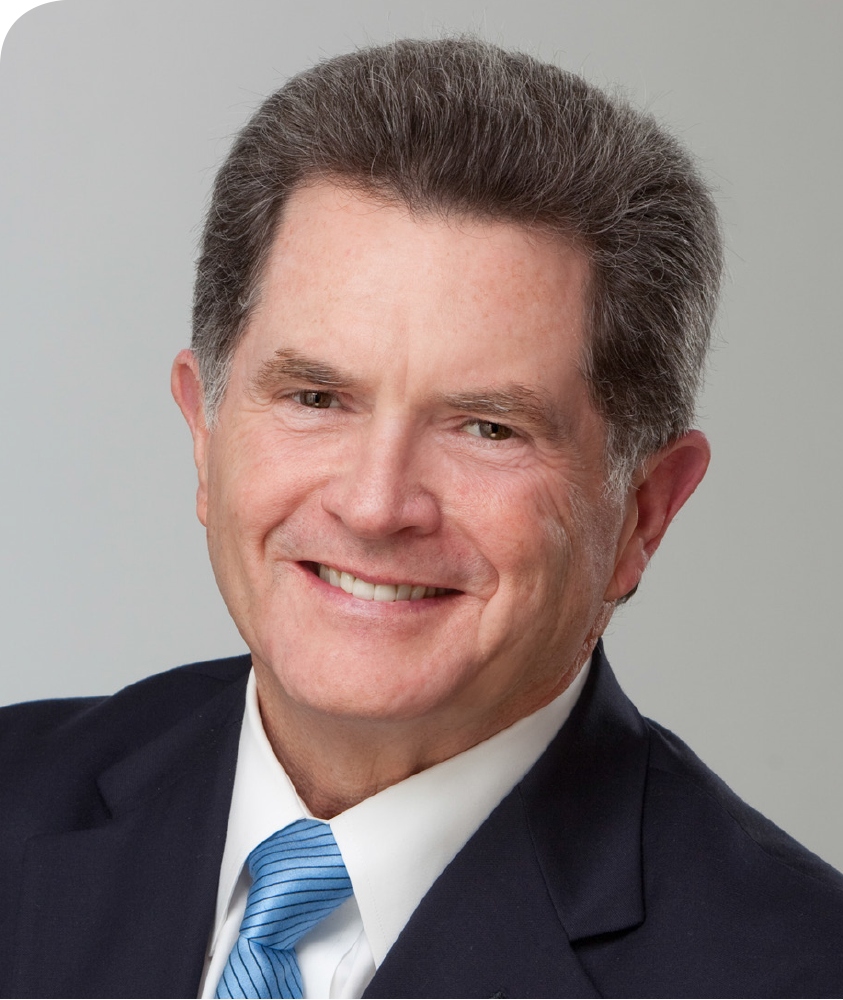 Stone, executive chairman and founder of
Williston Financial Group (WFG)
, joined Andrew Berman, head of engagement and outreach for
National Mortgage Professional
, for
NMP's Mortgage Leadership Outlook Series
to share insight on what mortgage professionals can do to survive the COVID-19 pandemic.
One of the mantras that Stone has come to execute across his workforce was inspired by a book from Jeff Jarvis, What Would Google Do?, that he read in 2009 before he launched WFG.
"The reason Google was so successful was because they Communicated non-stop with the people they worked with, they Collaborated with people and they understood that they would not be around if they Co-Existed," said Stone. "If you have that as your mantra, it becomes the common goal amongst everyone you talk to."
It is that mantra of the "Three Cs" that Stone feels must be maintained in the current situation, as the industry evolves, and new leaders and methods are born out of a crisis.
"I don't care how flexible your mind is or how intelligent you are, one of the issues we all have is that we get used to doing things a certain way," noted Stone. "A new professional in this industry has the ability to embrace technology and new solutions, has the ability to reach out to people and see what they need, find technological solutions for them, and be a leader."
A time like no other
Stone started in the industry in 1975. As this unforeseen time has taken the world by surprise, Stone has seen unprecedented things in the trade. "I have never seen a time where people are more willing to talk and think about how to work together to make things more efficient," said Stone.
Stone noted that he has been encouraged by the openness and candor of WFG's clients, his competitors and everybody involved in the mortgage process.
"By in large, the industry has experienced a level of cooperation and communication that I have not seen in 45 years," said Stone. "This is a very challenging situation, but it has brought people together."
Cutting a crisis off at the pass
Stone noted that the Fed has learned from the mistakes made during the mortgage crisis of 2008/2009 and taken a proactive stance to combat the ripple effect that comes with astronomical unemployment. Factor in the rise in mortgage forbearance requests, its strain on servicers and their liquidity, and there are the makings of yet another market set to implode.
"I have been impressed with the Fed and I am going to go back to when we had the recent little hiccup in the repo market … the Fed stepped in aggressively. As some may remember at the end of July/early August 2007, we had a hiccup in the repo market and there wasn't 'that' response … that was the beginning of the end," noted Stone of the beginning of the last mortgage crisis. "It caused a lot of concern, it locked up a lot of the financial market, so the Fed responded very quickly and very aggressively and has made it very clear that they are not going to let the financial markets lock up. That was step one and that was great to see."
Government intervention
"The government passed a stimulus bill and has been proactive in trying to address the pandemic," said Stone. "The concern that I have is the implementation of the CARES Act. On the surface, it's very, very good. I thought that the increased unemployment benefits were not only necessary, but very sound because that's going to allow people to re-engage very quickly. They will be able to exist and continue to live at least in a reasonable manner until the economy re-engages."
However, he expressed concern about the protection of small businesses nationwide, as COVID-19 continues to shutter many of them deemed "non-essential" as local governments enact stay-in-place mandates.
"The loans to small businesses are the biggest issue right now … that has to be implemented and actually result in small businesses getting loans," said Stone. "We can't wait too long because many of [them] will start to have failure. We do not want a lot of bankruptcies. Small business in America accounts for 50 percent of all employees, and non-profits about another 10 percent. You are looking at 60 percent of the employee base of this country being dependent on these programs being implemented successfully by the SBA and the government. Most small businesses are getting toward the end of their rope already."
---
Previous guests on
NMP's Mortgage Leadership Outlook Series
include Robert Senko, Samir Dedhia, David H. Stevens, Peter Norden, Vladimir Bien-Aime, Faith Schwartz, Rob Chrisman, and more. See the other interviews from the Mortgage Leadership Outlook series on its
YouTube channel
.