News Form NAMB: February 19, 2016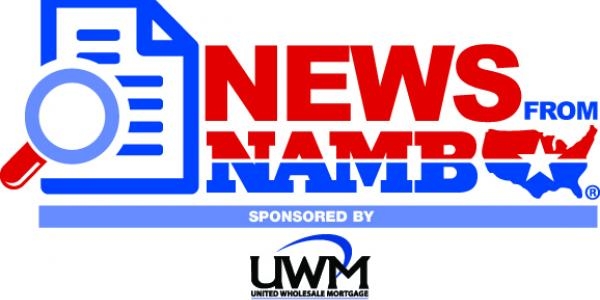 You may have noticed that News From NAMB is not just links to other media stories but also goes to primary sources. News From NAMB is different because we find important information that may not be reported elsewhere and we comment on why it is relevant to you, often in a fun way. Best of all, it is free to NAMB members. News From NAMB is sponsored exclusively by United Wholesale Mortgage (UWM). 
United Wholesale (Advertisement)
UTrack from UWM makes you look like the hero by giving your clients and real estate agents real-time access to their loan status with your branding. At any time, both the real estate agent and your clients can check the status of the just like tracking a package through the mail. It's a great way to build stronger relationships that lead to more referrals. Learn more at uwm.com. Isn't it time you started working with UWM?
---
NAMB East is Just a Month Away!
A large percentage of attendees will walk away with a big prize at NAMB East. There are so many prizes that hundreds of people will get prizes like Surface 3s, I-Pads, GoPro cameras, TVs, Drones, to name just a few of the prizes being given away at NAMB East!  Mark your calendars for Wednesday, March 9, 2016 to Friday, March 11, 2016, for the biggest mortgage conference east of the Mississippi. All of the major wholesale lenders are exhibiting in the sold-out exhibit hall. Meet industry leaders, motivational speakers, and top producers who will show you how to increase production. World-class golf, top entertainers, at Hilton Head's finest resort. It's right on the ocean with average temperatures in March of 65 to 70 degrees. 
---
Could Banks Disappear From Mortgages in the Near Future?
There is every indication that banks are pulling back from residential mortgage lending to such an extent that non-banks may be the only ones left. Kroll Bond Rating Agency said if downsizing don't get relief the tremendous regulatory pressure, and even potential criminal liability, banks may close their mortgage divisions. The problem with that is banks may not want to provide the sort-term funds for non-banks and there really aren't a lot of other sources of that funding. This year, Quicken knocked Wells Fargo out of the #1 spot in FHA. The only other mega-bank in the top 25 for FHA was Bank of America who is now down to #22. Chase is at #159.
---
Quicken Loans Says We Will Fight Even if No One Else Does
You have to hand it to Quicken, they have moxie. When DOJ accused them of improperly underwriting FHA loans, they disagreed.  Quicken refused to enter into a "payup" agreement where they admitted wrongdoing.  I'm certain it would have been cheaper than the legal fees they are paying but Quicken thinks it would just be wrong.  In the latest episode, Quicken is refiling for the case to be heard in Michigan rather than DC since all of the witnesses and records are in Michigan.  The most ridiculous part of the charges is the new extrapolation techniques being used by federal agencies.  They audited 116 defaulted loans and say 55 of them had underwriting issues.  In the DOJ's mind that means that a large portion of all 250,000 loans Quicken wrote were deficient.  Never mind that they are comparing defaulted loans to loans not in default.
---
TRID Delays Get Worse
According to Ellie Mae, loan closings are taking 10 days longer than at this time last year thanks to TRID. Another interesting statistic from Ellie Mae is the slight drop in credit scores.  Both conventional and FHA showed several point declines for January, reversing the post-crisis trend for mortgages to have higher credit scores.
---
Consumers May Lock/Unlock Credit Reports Instantly
Transunion is heavily promoting the ability to lock or unlock your credit report with the mere click of a mouse or swipe on a phone.  It isn't free though. When you sign up for TU's credit monitoring for $19.95/month it comes as part of the package. TU claims they are the only one offering the service but a quick look at Equifax's web site shows something similar. Experian also has a product but it is unclear if it is instant.  If this catches on, you may have one more step in pulling someone's report.  It is not clear if it cuts off trigger leads that notify creditors others that someone is in the market shopping.  Likely not since the bureaus make a lot of money selling personal information.
---
Clinton Reveals Housing Policy
Speaking at the New Hampshire Institute of Politics Hillary Clinton unveiled some details of her housing policy. It would be aimed at communities with a low homeownership participation rate. She would use $25 billion to fund downpayment assistance by matching savings up to $10,000 for those below the median income. Clinton would also push to use the more liberal versions of credit scoring and she would press FHA and the GSEs to justify their lending requirements.
---
Not Using Credit Scores is Playing With Fire
Recently, one of the advertisers on the Super Bowl, SOFI, said they are ditching credit scores.  There are so many people who would love to do that. Often, we think FICO gives a low score or a high score that is not justified.  I'm certain that is the case sometimes. But for those of us who went through the wars of assessing risk manually vs. FICO, we learned FICO won most of the time. Investors who buy mortgages without regard to the score are playing with fire as this article in American Banker points out. On counterpoint, there are many who think at least we should revise the FICO models.
---
Refis are King Again
In the latest MBA survey, refinances made up 64.3% of all mortgage applications last week, up from 61.2% the previous week. Purchase activity was nearly unchanged but solidly ahead of the same month a year ago.
---
Get Used to FHA MIP For the Life of the Loan
According to Compass Point Trading, FHA chief Ed Golding said there are no plans at FHA to have early removal of FHA mortgage insurance. Golding fielded numerous questions from Committee members after delivering his written testimony before the House Financial Services Committee. It seems unlikely there will be either a premium reduction or early termination based on Golding's testimony and his answers to questions.
---
CFPB Claims There is No Statute of Limitations on UDAAP Claims
Can you imagine the CFPB knocking on your door for something they think was an unfair practice 20 years ago?  It appears the CFPB thinks the RESPA statute of limitations doesn't apply to their ability to fine or punish under administrative proceedings.  It is bad enough that the statute may not begin to toll until the illegal behavior is discovered, although that is disputed.  Simply throwing away the statute of limitations that seems so clearly stated in RESPA is truly amazing.
---
Florida Says Title Companies Can't Pay for Estoppel Certs
The Florida Department of Financial Services has determined that Title Agents can't pay for estoppel certificates. For those who are not in Florida, estoppel certs are charged by people like HOAs to say things are paid up to date. These can get to be pricey, often several hundred dollars. Now DFS says it is "unlawful inducement" to sell title insurance if a title company advances the money.
---
Home Builder Confidence Beginning to Slip
After series of steady increases, the National Association of Home Builders reported that builders lost confidence in February.  It appears new home sales started to slide a bit toward the end of 2015 and global economic news have made them edgy.  Overall, they are still pretty bullish compared to a year ago.
---
Caliber Names New CEO
Caliber Home Loans has appointed Sanjiv Das as its new CEO following the retirement of Joe Anderson. Das most notably was the President of Citi Mortgage where he had to piece together the mess the meltdown wrought on Citi.  He is best known for his desire to keep struggling borrowers in their homes at Citi.
---
Home Sales Slip in January
Compared to a very active December, January home sales took a dive. Before you get depressed, they were still 6.3% higher than this time last year. January is perennially a bad month for home sales. Bad weather is a big factor. So the headline that home sales dipped 31.7% from December is no big deal. They dipped 27.6% last January.
---
Waterstone Mortgage Joins the Zero-Down Club
According to Housing Wire, Waterstone Mortgage will be offering a zero-down, 7/1 ARM. The loan requires a 20-year amortization.  Details are not on Waterstone's website yet. 
---
Humor Department
If you are a broker, you are going to love this cartoon. You may even want to show your borrowers. As shown above, the big banks' days in mortgages may be numbered.
---
Rate Outlook
In a little twist to Sir Isaac Newton's law, "What goes down must come up" was what we have experienced in the stock market.  Since bonds compete with stocks for money, the 800+ point jump in stocks has been bad news for mortgage interest rates. 
Then, we were hit with a shocking jump in the Producer Price Index (PPI) meaning inflation at the producer level had a sharp increase.  Economists had predicted a PPI drop of .2% but prices increased by .1%.  Even more disturbing, when you took out the drop in oil prices, core inflation increased by .4%.  Over 12 months that is way above the 2% inflation model the Fed is looking for.
Housing starts are still lackluster, coming in at 1099K vs. the expected 1170K.  That is the third month of decline since November.  Of course, rough weather in the country can dampen housing starts.
Fed minutes released this week shows they are quite concerned about worldwide economic events, so much so that they hinted they may change course on their economic policy. 
Today jobless claims finally dropped a bit from the upper 200K range to 262K.  The Philadelphia Fed survey shows business conditions in the mid-Atlantic are weakening.  The stock market took a breather with the DOW totally flat today.  That gave rates a little lift today.
One big piece of economic news comes out tomorrow, the Consumer Price Index (CPI).  If the CPI follows the PPI data earlier this week showing inflation, rates could go up without the Fed.  This will be particularly important tomorrow.
---
---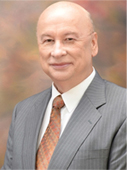 John Councilman, CMC, CRMS of AMC Mortgage Corporation in Ft. Myers, Fla. is immediate past president of NAMB—The Association of Mortgage Professionals. He may be reached by phone at (239) 267-2400 or e-mail [email protected].