News From NAMB: August 20, 2015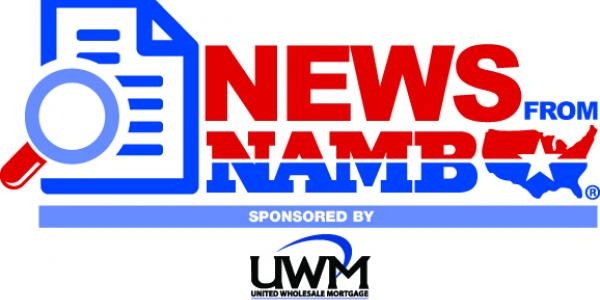 You may have noticed that News From NAMB is not just links to other media stories but also goes to primary sources. News From NAMB is different because we find important information that may not be reported elsewhere and we comment on why it is relevant to you, often in a fun way. Best of all, it is free to NAMB members. News From NAMB is sponsored exclusively by United Wholesale Mortgage (UWM). 
United Wholesale (Advertisement)
United Wholesale gives you same-day closings. "UClose will give brokers complete control over the closing process, enabling them to take borrowers from clear-to-close to closing in just six clicks," said Mat Ishbia, CEO of United. "It's very important for realtors and borrowers to get to the closing table as quickly as possible, especially in a purchase market. We've created UClose so our brokers can get their clients to the closing table faster and more efficiently than any other lender, so they will be the top choice of Realtors." Remember, United is paying the $395 admission fee for their brokers to attend NAMB National. Isn't it time you started working with a company that treats you like a partner?
---
Co-sponsors needed Nnow for new legislation that affects three percent cap
HR 3393 would remove lender comp from the QM points and fees cap. The CFPB had said in its LO Comp Rule that this was warranted but needed legislation to make the change. If you would like the three percent Dodd/Frank cap, which is really 2.75 percent, the ball is in your court. You will need to take the step of contacting your Representative and ask them to sign on as a co-sponsor to help lower-income borrowers. They are home for the month of August. If you are unsure how to do this, contact NAMB at [email protected]. If you are in Rep. Posey's or Rep Ross' district, send them a note of thanks.
---
CFPB posts FAQs for TRID
Although they call it a "Question Index," the CFPB has posted a list of the commonly asked questions and answers regarding TRID. You'll find CFPB answers to things like "What is an application," tolerances, timing, etc. 
---
CHLA warns CFPB of TRID "Black Hole"
The Community Home Lenders Association (CHLA) has sent a letter to the CFPB warning a 'black hole" exists in their TRID disclosure process. TRID rules stipulate that a that a lender deliver the Loan Estimate to the borrower within three days after receipt of a loan application and at least seven days before consummation. "Specifically, when a borrower makes a request to delay the closing after the Closing Disclosure has been made, but more than seven business days before the new closing date, that there is no apparent legal way for the lender to disclose an increase in costs, for example in conjunction with a loan lock extension fee," the CHLA said. "The timing of the requirements could create a Black Hole."
---
FHA's Neighborhood Watch to be more forgiving, appraisal portal opens
FHA's Neighborhood Watch Web site was down for three weeks to supposedly implement new algorithms that would not count streamlined refis and let lenders give loans to borrowers with lower credit scores.  The site monitors the default rate of lenders doing FHA loans.  FHA's Electronic Appraisal Data portal opened August 17th where mortgagees will upload appraisal data.  The format is similar to Fannie's UCDP. 
---
Yelp creates the ability to review agencies like the CFPB
If the CFPB can field a complaint database, it is only fair that people can review them. Yelp has received approval to the review federal agencies.  I can't wait to see the reviews of all of them and especially the CFPB.
---
Win a free trip to Las Vegas!
NAMB is offering you chance to win a free to trip to NAMB National in Las Vegas this October. The prize goes to the person who comes up with the best reason they are a mortgage pro. You may submit text (no more than two sentences), a picture with text, or a video. Entering the contest is simple. You must start your post with "I am a #mortgagepro because…" to be a valid entry. Enter today by posting your reason to Facebook, Twitter or Instagram.
---
Senate Bill would give small companies voice at CFPB
S 1963, named the Bureau of Consumer Financial Protection Advisory Board Enhancement Act, would create a new small business advisory panel within the CFPB. It would also make the community bank and credit union panels within the Bureau permanent. It is similar to HR 1195 which passed the House earlier this year. Sens. Angus King, an independent and Mike Rounds, a Republican, introduced the bill.  At this time, mortgage brokers and non-bank lenders have no voice at the Bureau. The text of the bill is not yet available.
---
FHA changes penalize part-time employment
The new FHA Handbook will make it much more difficult for people with part-time income to get a loan. As employers hire more people in "part-time" status to avoid paying benefits, FHA will start to require that people be on the job for two years before the income can be counted. This will exclude many people who find they have to work two jobs. Currently, part-time income received for less than two years may be include if justified.
---
Fannie/Freddie loan volume up from 2014
Fannie and Freddie both report much stronger 2015 loan volume than 2014. Dollar volume is up a whopping 57 percent compared to the first 2 quarters of 2014.  However, loan volume is only about half of the first 2 quarters of 2013 when refinance volume was at very high levels.
---
Fannie and Freddie to do more manufactured housing
The Housing and Economic Recovery Act of 2008 (HERA), specifically established a duty for the GSEs to serve underserved markets, including manufactured housing. The GSEs took that to mean more lending on manufactured homes on land. FHFA published a proposed rule in 2010 that specifically limited Fannie/Freddie loans to those where the land was owned by the borrower. The Corporation for Enterprise Development has been pushing FHFA to make loans on mobile homes in parks and it looks like they have gotten Mel Watt to go along according to National Mortgage News. It seems no one else wants to do these loans since they now fall under the CFPB. 
---
Could FHA be looking to do more manufactured homes?
This Tuesday through Thursday, the Federal Housing Commissioner holds a meeting of the Manufactured Housing Consensus Committee (MHCC). The MHCC is responsible for modifying the Manufactured Home Model Installation Standards. Those standards often are so stringent that many manufactured homes are not eligible for FHA financing, even if they are on owned land.
---
Ginnie Mae sets a new record
Ginnie Mae reported a record-setting month in July, issuing 47.06 billion in securities. The new record surpassed the previous mark of $46.1 billion, set in July 2009. So far this fiscal year, Ginnie Mae has guaranteed $346 billion worth of mortgage-backed securities, over $100 billion more than the $242 billion it guaranteed at this time in 2014. Ginnie Mae attributes it to FHA cutting the MIP and strong VA demand. Almost 2/3rds of the Ginnie loans during July were purchases. Over 80 percent of FHA purchases continue to be first-time buyers.
---
MBA used to want a single regulator
American Banker Magazine dug up an old story where the MBA president was calling for a central regulator. They wanted a regulator that would create standardized forms and bring all of the disparate laws under one roof. Well, they finally got it but it doesn't seem they are that fond of it. The article worries that non-bank mortgage companies, like Sears and Merrill-Lynch, were likely to get into mortgage origination and undercut them.
---
Rents are higher than ever in history
Zillow reports that Americans are now paying 30.2 percent of their income for rent, the highest percentage since 1979 when records started to be kept. The Zillow report says that the average homeowner only spends 15.1 percent of their income on a house payment. That is a somewhat meaningless figure since Zillow only used the monthly mortgage payment on a median-priced home or apartment. Those figures don't even add since the median home price is $231,000 and median income is about $53,000 which would give a P&I payment of about $1,100 or about 25 percent. Then you would have to add on taxes, insurance and PMI. That's why a lot of people are still renting. So much for Zillow research.
---
What is a marketplace lender?
Those of you who do commercial mortgages probably already know. These are more or less brokers of unsecured loans, some commercial and some consumer. Some believe these lenders may even replace banks and credit cards for many borrowers. There are people who are worried that the companies who actually act as lender are the next threat to the economic system. They have to get money from the financial markets which are fickle in times of downturn. 
---
Trump has an interest in Fannie Mae going private again
Donald Trump apparently owns a significant amount of Fannie Mae bonds according to his financial statement. It is not clear if he is making any revenue from those bonds as long as Fannie Mae profits are all swept into the Treasury. Many believe the Donald could make a large profit if Fannie and Freddie were returned to shareholders.
---
Rate outlook
The Consumer Price Index, which came out this week, is widely accepted as the most important measure of inflation. Unlike other measures of inflation like the Producer Price Index, which only consider domestically produced goods, the CPI takes into account imported goods as well. This is important due to the ever-increasing reliance of the US economy upon imported goods. The CPI was up only 0.1 percent instead of the expected 0.2 percent which means inflation well in check.
The minutes of the Federal Reserve's Open Market Committee seemed to please the bond market. Rates were better by about 1/8 to even 1/4 today. The language that helped bonds was "conditions for policy firming had not yet been achieved, but they noted that conditions were approaching that point." Most took that to mean the economy isn't where it needs to be which is good for rates. The minutes showed the Fed is not too worried about Greece, China and even domestic issues.  "Although many continued to see some downside risks arising from economic and financial developments abroad, participants generally viewed the risks to the outlook for domestic economic activity and the labor market as nearly balanced," the Fed said. One governor wanted a rate hike in July. 
Leading Economic Indicators were down 0.2 percent instead of the expected up 0.2 percent today. Weekly jobless claims were holding steady, both adding to the gains today.
---
---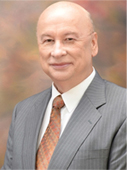 John Councilman, CMC, CRMS of AMC Mortgage Corporation in Ft. Myers, Fla. is president of NAMB—The Association of Mortgage Professionals. He may be reached by phone at (239) 267-2400 or e-mail [email protected].