News From NAMB: August 12, 2016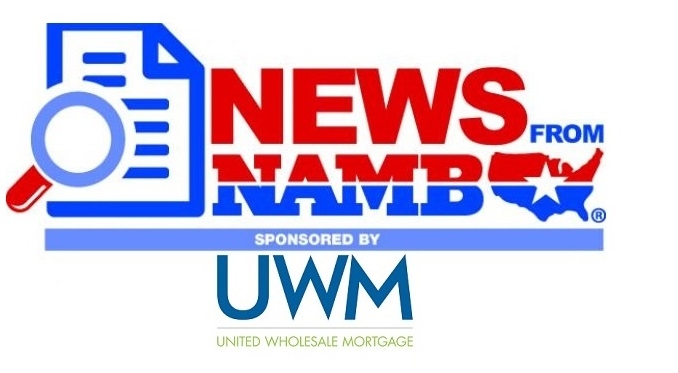 You may have noticed that News From NAMB is not just links to other media stories but also goes to primary sources. News From NAMB is different because we find important information that may not be reported elsewhere and we comment on why it is relevant to you, often in a fun way. Best of all, it is free to NAMB members. News From NAMB is sponsored exclusively by United Wholesale Mortgage. 
United Wholesale (Advertisement)
New Jumbo Elite loans from UWM let you impress your top-tier borrowers with great pricing and fast closings. Now, borrowers with 740+ FICO can get exclusive rates on loans up to $2 million. Primary and second homes are eligible and both ARM and fixed-rate options are available. Grow your business while giving your Jumbo clients the pricing and turn times they deserve. Learn more about Jumbo Elite loans at UWM.com.
---
Hensarling Attacks Downpayment Assistance
Things are eating up in the war over downpayment assistance between FHA and the Office of Inspector General. Not-for-profits have been funding downpayment assistance using premium pricing, something lenders and brokers can't do without the non-profit. The David Montoya, HUD's OIG, says it is illegal and FHA is still saying it is OK. The OIG proceeded to send a letter to House Financial Services Chair Jeb Hensarling accusing HUD of breaking the law, steering borrowers to higher-rate lenders, and endangering the FHA insurance fund. Hensarling, who is no fan of FHA and HUD, said it is a "sorry state of affairs at HUD." It appears the OIG can't enforce the law so FHA can continue to offer these programs unless the justice department decides to pick it up. That doesn't seem to be something the Obama administration wants to do for now.
---
What Has Gone Wrong with Appraisals in Oregon?
According to top Oregon Broker, Andy Harris, appraisals are taking months. But, you can pay double the price and get a rush. That creates a real problem with Loan Estimates giving zero flexibility for services we select. There is no shortage of appraisers in Oregon but it seems to have a severe shortage of appraisers willing to work for AMCs. Oregon has one of the highest ratios of appraisers to population in the country. With new rules requiring a college degree to be a Certified Appraiser, it seems too few people are entering the profession. The Appraisal Qualifications Board is considering ways to make certification faster but they are sticking doggedly to the degree requirement.
---
FDIC Says Banks Need to Heavily Scrutinize Third Parties
While there is no shortage of great wholesale lenders, one can certainly note that most are non-banks. Banks are easy targets of suits that cost huge legal fees, even if you win. Will banks re-enter third-party originations again? Perhaps not, based on what we can see from an FDIC proposed examination guide. Most TPOs don't have the capital to back up losses which would explain why banks prefer doing business with correspondents. Next, TPOs seldom have a compliance staff and robust compliance management systems in place. All of this would cause tremendous grief in an FDIC audit. The bigger question is whether the CFPB will expect similar standards when they examine non-bank lenders. You are invited to comment on the proposed rules, especially the part that would require greater scrutiny of banks that engage in third-party lending.
---
CFPB Wants Comments on Its New TRID Rule
The CFPB says it wants your comments on the latest Know Before You Owe Rule. The rule names specifically the areas where they are seeking comment. Removing the extra three-day waiting period on refinances that already have a 3-day right of rescission is not one of them. But, that doesn't mean you can't comment on its omission.
---
Trump Call for Moratorium on New Regulation
Speaking to the Detroit Economic Club, Donald Trump said he will put a moratorium on all new regulations, especially financial regulations.  Trump claims, "This will give our American companies the certainty they need to reinvest in our community, get cash off of the sidelines, start hiring for new jobs, and expanding businesses." 
---
Why is Home Ownership at All-Time Lows?
The chief economist for First American Financial Corporation thinks he knows. Dr. Mark Fleming sums it up in 2 words, "Millennial renters." Millennials like renting. They don't have the hassles of home ownership while they are trying to finish their education and find a job. It is easy to move when you rent. Of course, many like the basement of their parents' home. The price is right.
---
NAMB National Has Huge Registration
NAMB National has over 2,250 registrants so far, not counting hundreds of wholesale lender exhibitors. NAMB National is the largest trade show for mortgage originators in the United States. Learn about new wholesale lenders and new loan programs. Plus, learn how to sell more loans and keep compliant with rules that are constantly changing. There are thousands of $$$ in giveaways too!  It all happens September 24-25 at the Luxor Las Vegas.
---
CFPB Says They Use "Plain Writing"
The CFPB issued a report where they claim they are compliant the Plain Writing Act. The report says the material they issue for consumers should be easily readable and understood by nearly all consumers. Regulations are not subject to the Plain Writing Act but the CFPB claims their regulations are writing in plain language that most can easily understand.
---
Mortgage Applications Increase
The Mortgage Bankers Association reports applications for both purchases and refinances were up for the week and year over year. Refinances were the big gainer, moving from 60.7% of the market to 62.4%.
---
What State Has Highest Mortgage Closing Costs?
Bankrate put out a survey entitled, "What are the average mortgage closing costs in your state?  When I first saw the headline I thought it may contain useful information about closing costs in various states.  Instead, it showed fee charged by mortgage companies are basically about $1,000 and 3rd-party fees are supposedly about the same.  Meanwhile, closing costs paid to governments varies widely state-to-state but that was overlooked by the article.
---
Great Golfing This Year at NAMB National
Royal Links Las Vegas has recreated 11 of the most fabled holes in the world of golf all into one course. You can play the "Postage Stamp" at Royal Troon and the "Road Hole" at St. Andrews and other holes from world-famous courses. This is a once-in-a-lifetime golfing opportunity with all proceeds going to NAMB's Legislative Action Fund. It's just five-minutes from the Las Vegas Strip. Join NAMB on Sunday, September 25, 2016.  This could sell out so register online to ensure your place. Onsite registration begins at 6:30am PT and Shotgun start is promptly at 7:00am PT.
---
Rate Outlook
The jobs report that came out Friday was better than expected with 255,000 jobs created. That is on the better end of what normally is reported.  Another report like that in September could possibly persuade the Fed to hike rates at the September meeting.
In economic news this week, productivity was down .5% vs. the expected rise of .5%.  Jobless claims were at 266,000, about where they have been for months. 
The 30-year treasury auction today had few bidders which is causing rates to jump up a little.
Friday, we have the Producer Price Index and Retail Sales figures. Both will indicate how inflation is doing.
---
---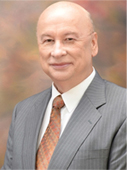 John Councilman, CMC, CRMS of AMC Mortgage Corporation in Ft. Myers, Fla. is immediate past president of NAMB—The Association of Mortgage Professionals. He may be reached by phone at (239) 267-2400 or e-mail [email protected].