News From NAMB: August 18, 2016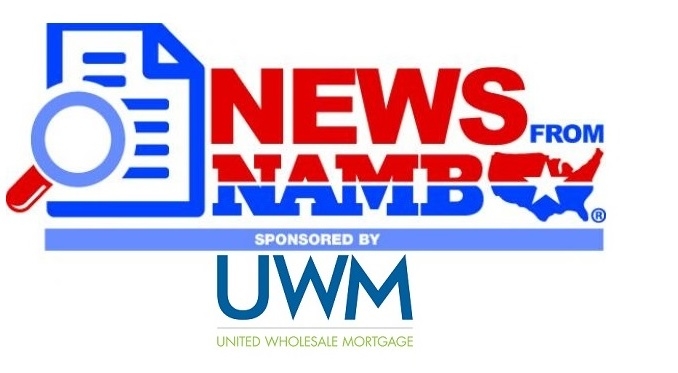 You may have noticed that News From NAMB is not just links to other media stories but also goes to primary sources. News From NAMB is different because we find important information that may not be reported elsewhere and we comment on why it is relevant to you, often in a fun way. Best of all, it is free to NAMB members. News From NAMB is sponsored exclusively by United Wholesale Mortgage. 
United Wholesale (Advertisement)
Looking for a fun way to promote yourself as an independent broker? 
The findamortgagebroker.com Web site features a clever animated video that highlights many of the reasons that consumers should choose you over a big bank. Check out the video here and then share it on your LinkedIn, Facebook or Twitter feed by simply clicking the buttons under the video!  Here is the link to where "check out the video here" should link: http://findamortgagebroker.com. Learn more about UWM at UWM.com.
---
PMI Passes FHA in New Figures Just Released
FHA had a good second quarter this year, with endorsements up 15% from the first to the second quarter of 2016. But that was eclipsed by red-hot private mortgage insurance. Loans with PMI accounting for $196.23 billion of new mortgage originations, up 34.1% from the first quarter. Many of the big banks have pushed up FHA rates while offering 3% down and even 1% down with lender contributions. The big banks and lenders are still angry about paying huge settlement to FHA for what they consider trivial violations.
---
VA Has Great 2nd Quarter
Thanks to a huge surge in Interest-Rate-Reduction Refinances, VA volume jumped 30% in the 2nd quarter of 2016. VA lenders originated $48.26 billion, not far behind FHA's $61.54 billion. 34% of VA's volume was IRRs but that was up 51.6% from Q1 in 2016.
---
Refis Still Red Hot
According to the latest figures from the MBA, mortgage applications were down 4% from the previous week. Purchase mortgages were down a little more than refinances so the refinance share of the mortgage market edged up to a very respectable 62.6%. Who were those people over the past few years who said you won't be able to make a living on refinances?
---
Nevada HOA Super-Liens Are Unconstitutional
Back in 2014, the Nevada supreme court ruled that a homeowner's association can extinguish a first mortgage, even if the HOA lien is for a trivial amount. Worse yet, Nevada law only requires the HOA to notify the lender if the lender has put in a request to be notified. The federal district court said "How the mortgage lender, which likely had no relationship with the homeowners' association, should have known to ask is anybody's guess."  The court concluded that is unconstitutional since it violates the due process clause of the U.S. constitution.  This will certainly affect other states that have similar laws.
---
Arch Buys UGIC
Arch Capital announced it is buying the much larger United Guaranty. Arch, flush with cash, paid $2.2 billion in cash plus another $1.2 billion in stock. UGIC is owned by AIG, the huge insurance conglomerate, that was named systemically important, an honor no one wants. Part of getting rid of that designation involves sheddingies like UGIC.
---
Kaine Says Fair Housing to Be a Focus of Clinton Presidency
When Hillary Clinton chose Tim Kaine to be her running mate, she picked a man who spent 20 years as a fair housing advocacy lawyer. Clinton began her legal career going under cover to root out racial discrimination in Alabama. Kaine says, "We'll bolster resources to enforce Fair Housing laws and fight housing discrimination in all its forms." Many recent fair housing actions have been brought on "disparate impact" rather than overt discrimination. Compliance under disparate impact is far more difficult since it involves policies where no intent to discriminate was present but it happened as a side effect. With new HMDA rules in effect, disparate impact will be a real hot button.
---
Satisfaction Increases When Originators Attend Closing
According to a new survey by the Stratmor Group, borrower satisfaction with their lender increases by 7% when the LO attends closing. Not only does satisfaction increase, but the likelihood of more business also increases. The interesting part of this is the effect of digital mortgages where no one meets at a closing table. Will it tend to build less loyalty to the LO and lender?
---
35% of California Renters Can Afford to Buy
An amazing 35.6% of renters in the San Jose, California market could afford to buy. Why don't they?  San Jose, which includes Silicon Valley, has very limited inventory. The same is true of some other California markets like San Francisco and San Diego. But in other markets like Houston, only 6.8% of renters can afford to buy. 
---
Housing Starts Have Slight Gain… Kind of
The good news is that housing starts were up 2.1% from June and 5.6% above last year at this time.  The bad news is that permits are down slightly from June but up slightly from 2015.  But, looking deeper at the report shows that single-family only had a .5% increase and permits were down 3.7%.  Apartments and hotels are really what is improving.  Lack of new home construction will tend to continue to drive up home prices.
---
Credit Unions Angry Over CFPB Reg Burden
In a sharply critical letter to CFPB Director Richard Cordray, the credit union trade association complained about too much regulation.  According to Cordray, these are the "good guys" but that didn't get them any relief despite 75% of Congress requesting it.  At last check, mortgage brokers had no complaints in the hundreds of thousands of complaints in the CFPB database.  That amazing record also has not garnered any regulatory relief.  Brokers still suffer from lopsided compensation restrictions.
---
Women on Maternity Leave Still Being Denied
A few years ago, I was caught in the maelstrom of women being denied when they are on maternity leave when I mentioned the issue in a New York Times article where I was quoted.  Shortly thereafter, FHA and eventually Fannie and Freddie changed how they treat women on maternity leave. Unbelievably, Ken Harney reports that banks are still denying women until they go back to work.
---
More Dire Warnings About Fannie/Freddie.  Is Anybody Listening?
Bloomberg released an article by noted reporter Joe Light that warns of disaster if Fannie and Freddie are left devoid of capital in 2018 as planned.  The Treasury Department is sucking all of the profits from the GSEs which will leave them unprepared for the ebb and flow of mortgage investing.  Inevitably, there will have to be a bailout but no one in Congress can agree what to do with them or if they should be replaced.
---
CFPB Deputy Director to Speak at NAMB National
You won't want to miss the #2 man at the CFPB who will be the keynote speaker at NAMB National.  David Silberman, CFPB Deputy Director, will be speaking Sunday, September 25th at 1:00 PM.  Seating is limited.   NAMB National is the largest trade show for mortgage originators in the United States.  Learn about new wholesale lenders and new loan programs.  Plus, learn how to sell more loans and keep compliant with rules that are constantly changing.  There are thousands of $$$ in giveaways too!  It all happens September 24-25 at the Luxor Las Vegas.
---
Great Golfing This Year at NAMB National
Royal Links Las Vegas has recreated 11 of the most fabled holes in the world of golf all into one course.  You can play the "Postage Stamp" at Royal Troon and the "Road Hole" at St. Andrews and other holes from world-famous courses. This is a once-in-a-lifetime golfing opportunity with all proceeds going to NAMB's Legislative Action Fund.  It's just five-minutes from the Las Vegas Strip.  Join NAMB on Sunday, September 25, 2016.  This could sell out so register online to ensure your place.  Onsite registration begins at 6:30am PT and Shotgun start is promptly at 7:00am PT. 
---
Rate Outlook
Friday, we were shocked to see the Producer Price Index actually dip which means we have deflation at the producer level.  Retail sales were totally flat.
Meanwhile, the Federal Reserve is playing both ends against the middle.  Two Fed presidents, Bill Dudley of New York Fed and Dennis Lockhart of Atlanta, seem to think there may be a rate hike sometime this year.  Playing counterpoint, the Fed minutes released today were totally non-committal.  They said the actual path of the federal funds rate will depend on the economic outlook as informed by incoming data.  Nothing new there.  One member of the FOMC, Esther L. George, wanted to raise the federal funds rate at the last meeting.
The most important news over the past week has been the Producer Price Index and the Consumer Price Index.  Both showed inflation is totally dead for the moment.  Housing starts were essentially flat with a negative trend for single-family.  Industrial production was surprisingly good as was productivity.
Jobless claims have been far more consistent than job creation.  This week, initial jobless claims came in at 262,000, still within the 250,000 to 300,000 range.  The Philadelphia Fed survey was up 2% after an abysmal showing last month.  Leading Economic Indicators were up 0.4% vs. the expected up 0.3%.  None of this news is going to change anything.
No major economic news tomorrow; so expect rates to be flat and slightly influenced by the stock market.
---
---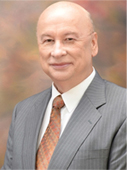 John Councilman, CMC, CRMS of AMC Mortgage Corporation in Ft. Myers, Fla. is immediate past president of NAMB—The Association of Mortgage Professionals. He may be reached by phone at (239) 267-2400 or e-mail [email protected].