News From NAMB: August 25, 2016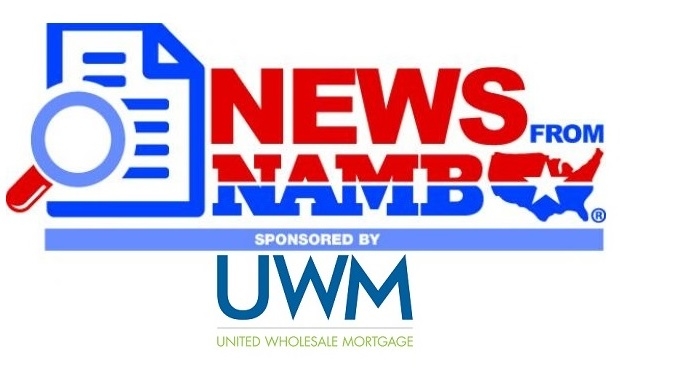 You may have noticed that News From NAMB is not just links to other media stories but also goes to primary sources. News From NAMB is different because we find important information that may not be reported elsewhere and we comment on why it is relevant to you, often in a fun way. Best of all, it is free to NAMB members. News From NAMB is sponsored exclusively by United Wholesale Mortgage. 
United Wholesale (Advertisement)
New Jumbo Elite loans from UWM let you impress your top-tier borrowers with great pricing and fast closings. Now, borrowers with 740+ FICO can get exclusive rates on loans up to $2 million. Primary and second homes are eligible and both ARM and fixed-rate options are available. Grow your business while giving your Jumbo clients the pricing and turn times they deserve. Learn more about Jumbo Elite loans at UWM.com.
---
Fannie Mae Releases New 1003 Loan Application
The new 1003 Loan Application form has been in the works for nearly 3 years. Fannie touts it as easier to read. It becomes obvious the same designer that created the Loan Estimate drew it. There will be some additions such as the borrower's e-mail address and cellphone number and it will have a purchase and refinance version. Each field will have a number which aligns to the Uniform Loan Application Dataset, a MISMO format electronic dataset. Fannie Mae says the form may not be used until Jan. 1, 2018 since it contains additional data fields for expanded HMDA demographics.
---
Are Mortgages Facing a Liquidity Crisis?
Profits in the mortgage business are exceptionally tight at the moment. It costs a lot to originate a loan, you aren't making much of a spread while you hold the loan, and servicing profit is not great. According to Kroll Bond Ratings, all of that adds up to a possible liquidity crisis as demand for mortgages cools in the secondary market. Kroll places the blame on over-regulation and the Fed keeping rates too low.
---
Freedom Knocks Wells Out of Top FHA/VA Spot
According to Inside Mortgage Finance, Freedom Mortgage edged out Wells Fargo as the top FHA/VA lender in the nation. When tallying originations from all channels, retail, correspondent, and wholesale, Freedom funded $10.75 billion in government loans compared to $9.84 billion for Wells.
---
What Are the Settlement Agent's Responsibilities?
There has been considerable confusion as to whom is responsible for what under TRID rules. When the CFPB put responsibility for everything on the Lender, many wondered what the settlement company is responsible for. Coming to rescue, the CFPB has produced a new guide for settlement agents to help everyone understand their roles.
---
FHFA Extends HARP
There are still a few people who qualify for the Home Affordable Refinance program. FHFA has determined that everyone who can will be able to refi. The program is being extended through Sept. 30th, 2017.  Now, if we could get the date changed or something similar to a streamline, we could get excited.
---
Bankers Upset That Trump Wants to Stop More Regulation
In one of the most inscrutable stands yet, the banks don't want to stop all new regulations, according to Bloomberg. After screaming that regulations are killing them, bank lobbyists are saying they want to "tweak" existing regulations. Since most of us work for non-banks, we understand what that means. Banks have special privileges already, like escaping state licensing laws. It appears they think they can get even more favorable regulations. It may be a moot point because top lawyers say presidents don't have direct authority to tell independent regulatory agencies like the CFPB to make or not to make a rule.
---
Clinton on Housing by Top Economic Advisor
Hillary Clinton has a lot of housing agendas according to top economic advisor Gene Sperling. Among those are easing the credit box, creating affordable housing, and relief for community banks.
---
Baby Boomers Not Thinking Old; Still Buying, Refinancing
The only age group that has an official bracket by the Census Bureau is Baby Boomers. They were born between 1946 and 1964. That makes them between early 50s to late 60s now. According to a recent Freddie Mac study, these folks (who are most of us) control 2/3rds of the equity in the country and make up 1/4 of the population. We don't think we are old so we keep on buying houses and earning a lot of the income. Millennials and Generation X are important but don't write off us young at heart folks.
---
CFPB Begins to Use Mystery Shoppers
The CFPB and the Department of Justice recently brought charges of racial discrimination against BancorpSouth based on information partially obtained through mystery shoppers. The CFPB sent a similarly-situated pair of white and African-American couples to BancorpSouth. The white couple was approved for a higher loan amount. Recordings indicate the African Americans were also treated worse.  The complaint alleges that originators were allowed to exceed LTVs for whites but not minorities. The CFPB claims the lender was redlining certain areas by not lending, not having branches, and not advertising to those areas. The company entered into a $10.6 million-dollar settlement over the issue. 
---
GAO Study Says HUD Has Management Issues
According to a new GAO study, too many top staffers at HUD leave to go elsewhere. Some of it is due to their being able to make more money but it can also be blamed on a frustrating work environment. The GAO cites HUD for is weak human resources planning. The study points out that HUD lacks modern computerization which makes it difficult to carry out its mission. Financial management at HUD is so bad that HUD did not follow seven of eight key practices for financial management, including receiving a clean audit.
---
CFPB Says Minor Issues Only May be Cured
In a three-part discussion by compliance experts of MortgageOrb, we find the CFPB has no intention of expanding TRID cures. There are limited cures available within the 60-day period following closing but the CFPB apparently wants consumers to be able to sue for most errors. It will be interesting to see whether consumer lawyers and class-action attorneys will see opportunities to sue when items must remain uncured.
---
Home Sales Drop for First Time in Two Years
After a 21-month run of sales increases, existing home sales finally ran out steam in July. July sales were 3.2% below June. Much more alarming is sales were 1.6% below the same period a year ago. NAR blames it on inventory shortage. But, NAR also reports unsold inventory is at a 4.7-month supply which is up from 4.5 months in June. That sounds like there was more inventory and less sales. Could be that homes are 5.3% more expensive than they were a year ago? On the other hand, new home sales were up a dramatic 12.4%. Perhaps people just want new homes.
---
Things Will Be Tricky as USDA Cuts Fees
Beginning Oct.1, 2016, the USDA Rural Housing program is cutting the Upfront Guarantee Fee from 2.75% to 1%, and the annual fee from .5% to .35%.  That is a huge cut so what happens to borrowers who are getting the guarantee approved right around that time?  Because most borrowers will want this huge savings, it may slow closing while submissions are delayed since the lender must wait until October 1, 2016 to submit for guarantee under the news rates.
---
Time to Closing Edging Up Again
Everyone was touting how TRID had made closings take less time a few months ago. The time to close actually went down from pre-TRID, according to Ellie Mae. That, in itself, sounds suspicious. Ellie Mae says it is still faster than pre-TRID but had increased by a day in both June and July for purchases and seven days for refis since March. The report also claims refinances make up 37% of the market, while MBA says it is 62%. Somebody has an arithmetic problem.
---
Cordray Responds to Charges by Community Banks and CUs
Credit Unions have been particularly vocal about the CFPB's regulations being too onerous for small institutions. They have used their political muscle to get ¾ of the U.S. Senate to write to Cordray asking for relief. They claim the rules should exempt them since they were aimed at "bad actors" that caused the financial crisis. They have accused the CFPB was creating a "one size fits all" approach to regulation.  Cordray's one similarity to Donald Trump in that he never fails to respond to accusations. He fired back a letter that included a long list of how the CFPB tailors regulations to smaller lenders. Now, if we could just get him to write simpler regulations for one and two-person mortgage shops, we would be getting somewhere.
---
The $6 Million Dollar Reverse
AAG, one of the largest reverse mortgage lenders, announced it has launched a jumbo reverse that goes up to $6 million. It is called AAG Advantage and is currently available only in California and possibly a few other states. The program is available to brokers. Can you imagine making a few points on that?  A cool couple of hundred thousand $$$!  And the CFPB is worried about us making a few thousand…
---
The Mortgage Business Was a Problem for Trump
Don Trump has had two ventures into the world of residential mortgages and real estate. Trump University made money but left a bad taste in the mouth of many of those who signed up. Trump Mortgage was really a mortgage broker. It came into the market at a bad time and folded in just 18 months. At least one LO was stiffed on a $238,000 commission on a big commercial deal. After things imploded, Donald saw mortgages differently.  "The mortgage business," he said, "is not a business I particularly liked or wanted to be part of in a very big way."
---
MSI Founder Charged with Defrauding Ginnie Mae
The Justice Department has charged Robert Pena, the founder and president of now defunct Mortgage Securities Inc. (MSI) with funneling $3 million in interest money due Ginnie Mae into an account for personal use. This MSI should not be confused with Mortgage Services III, LLC (MSI), a subsidiary of First State Bank.
---
Fannie Pays for Ex-Chief Accused of Misleading the Public
Daniel Mudd, Fannie Mae CEO from 2004 to 2008, just settled with the SEC for a pittance of $100,000, all of which was paid by Fannie Mae. Fannie told investors in 2007 that it had only 0.2% of its portfolio in risky loans. Later that year, Mudd told two congressional panels that Fannie's subprime loans didn't exceed 2.5% of its business. The SEC later found Fannie actually had 11% of its holdings in weak loans.  Mudd made tens of millions at Fannie Mae and walks away admitting nothing and paying nothing.
---
Facebook Founder Has a Mortgage - Trivia
That's right, Mark Zuckerberg, the founder of Facebook, who is reportedly worth $53 billion, took out a mortgage to buy his home for $5.95 million. He refinanced it in 2012 into an ARM at 1.05% with First Republic bank. Even if you don't need a mortgage, often it makes good sense to have one. It makes a great sales pitch. Somehow, I can't imagine him needing to provide two month's bank statements and pay stubs.
---
CFPB Deputy Director to Speak at NAMB National
You won't want to miss the number two man at the CFPB who will be the keynote speaker at NAMB National. David Silberman, CFPB Deputy Director, will be speaking Sunday, September 25th at 1:00 PM.  Seating is limited.  NAMB National is the largest trade show for mortgage originators in the United States.  Learn about new wholesale lenders and new loan programs. Plus, learn how to sell more loans and keep compliant with rules that are constantly changing. There are thousands of $$$ in giveaways too!  It all happens September 24-25 at the Luxor Las Vegas.
---
Great Golfing This Year at NAMB National
Royal Links Las Vegas has recreated 11 of the most fabled holes in the world of golf all into one course.  You can play the "Postage Stamp" at Royal Troon and the "Road Hole" at St. Andrews and other holes from world-famous courses. This is a once-in-a-lifetime golfing opportunity with all proceeds going to NAMB's Legislative Action Fund.  It's just five-minutes from the Las Vegas Strip.  Join NAMB on Sunday, September 25, 2016.  This could sell out so register online to ensure your place. Onsite registration begins at 6:30am PT and Shotgun start is promptly at 7:00am PT.
---
Rate Outlook
Everyone is waiting for Fed Chair Yellen's speech tomorrow at Jackson Hole. The Jackson Hole Symposium is sponsored by the Federal Reserve Bank of Kansas City and focuses on important economic issues that face U.S. and world economies.  There are quite a few people who believe she will prepare the markets for the long-awaited rate hike at next month's Fed meeting.  That may depend upon August's employment report, no matter what she says in her speech.
In specific economic news, as discussed above, new home sales were up considerably while existing home sales were down giving a mixed picture.  Weekly jobless claims edged down slightly to 261,000.  The largest surprise was Durable Goods orders which rose 4.5%, even outpacing economists' generous expectations of a 3.5% rise.
Tomorrow, we have another GDP revision which is expected indicate a sluggish economy and Consumer Sentiment.  Neither should change rates much.
Trade this week has been especially quiet. It would take some powerful external news to break where we are at the moment.
---
---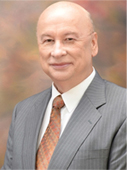 John Councilman, CMC, CRMS of AMC Mortgage Corporation in Ft. Myers, Fla. is immediate past president of NAMB—The Association of Mortgage Professionals. He may be reached by phone at (239) 267-2400 or e-mail [email protected].