News From NAMB: August 27, 2015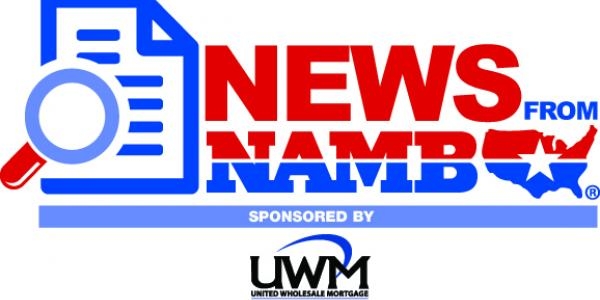 You may have noticed that News From NAMB is not just links to other media stories but also goes to primary sources. News From NAMB is different because we find important information that may not be reported elsewhere and we comment on why it is relevant to you, often in a fun way. Best of all, it is free to NAMB members. News From NAMB is sponsored exclusively by United Wholesale Mortgage. 
United Wholesale (Advertisement)
Remember, United is paying the $395 admission fee for their brokers to attend NAMB National. Isn't it time you started working with a company that treats you like a partner?
THIS IS THE LAST WEEK TO GET UNITED TO PAY FOR YOUR ADMISSION TO NAMB NATIONAL! CUTOFF FOR FREE ADMISSION IS AUG. 31st!
---
Cosponsors needed now for new legislation that affects three percent cap
HR 3393 would remove lender comp from the QM points and fees cap. The CFPB had said in its LO Comp Rule that this was warranted but needed legislation to make the change. If you would like the three percent Dodd/Frank cap, which is really 2.75 percent, the ball is in your court. You will need to take the step of contacting your representative and ask them to sign on as a co-sponsor to help lower-income borrowers. They are home for the month of August. If you are unsure how to do this, contact NAMB at [email protected]. If you are in Rep. Posey's or Rep Ross' district, send them a note of thanks.
---
CFPB posts FAQs for TRID
Although they call it a "Question Index" the CFPB has posted a list of the commonly asked questions and answers regarding TRID. You'll find CFPB answers to things like "What is an application," tolerances, timing, etc. 
---
Fannie Mae introduces loan for low-income borrowers
Fannie Mae is allowing lower-income borrowers to count the income of individuals living with them but not listed on the mortgage. Named the HomeReady Mortgage, would require only three percent down, flexible funds sources, have a 1.5 percent cap on loan-level price adjustments, and lower PMI. Fannie Mae will allow non-borrowing family members to help qualify, citing research showing that multi-generational families tend to be better able to stay on top of mortgage payments.
---
DeMarco says get rid of Fannie and Freddie
Ed DeMarco, the former head of FHFA, says the infrastructure is already there to get rid of Fannie and Freddie. DeMarco cites the risk-sharing agreement already in place as an important piece. Next, he proposes the common security platform as something that can be used by anyone. He overlooks the affordable housing goals of liberals and the risk that only the largest could play effectively in this game.
---
Can lenders dock an originator's pay?
That question was posed to my friend Steve Lovejoy, a Maryland compliance attorney, by Rob Chrisman. Here is Steve's answer.
"I believe they can dock the LO for violating the rules if the docking is consistent (both in terms of when and how much) and is not based on the profit in the loan. What they cannot do is vary the compensation of the LO based upon profitability of a particular loan (or differences in loan terms). So, failing to collect a credit report free or an appraisal fee can result in financial discipline, but the amount should not be based on the amount of the fee that should have been charged for credit report or appraisal. Because this gets to be a bit sticky, some lenders have eliminated the practice. By the way, the LO compensation rule did not arise out of Dodd-Frank. The Federal Reserve Board devised the rule as part of Truth-in-Lending's Reg Z. The rule became effective in April, 2011, prior to the existence of the CFPB."
Steve continued with:
"A related issue is that I am encountering companies who think they can pay the same LO different commissions based upon whether the loan is a forward vs. reverse mortgage, government-insured vs. conventional, jumbo vs. non-jumbo. It is commonly understood that these differences in product are loan terms and the Rule prohibits different compensation based upon the type of loan product."
---
HUD will allow energy-efficient loans to stay
In 2009 and 2010, many states adopted legislation allowing local governments to fund home energy improvements that are repaid by assessments levied under their tax authority. These loans can transfer with the property but would make a CLTV far higher than FHA allows. HUD has decided to allow the loans to transfer but they must be subordinated to the new FHA loan.
---
Fannie Mae expects some cooling in housing
July single-family permits, a leading indicator of building activity, fell for the first time in five months. On the positive side, home builders continue to be more positive. Fannie Mae isn't predicting gloom and doom but doesn't foresee the strong uptick to continue.
---
What are bona fide discount points?
"What is a bona fide discount point" has become quite an area of discussion. Many wholesale lenders reject broker loans with discount points because they believe they exceed the points and fees cap. CFPB's staff commentary specifically refers to FNMA's definition or method of determining whether discount points are bona fide. However, FNMA has since removed its definition from its guidelines. Here is an excellent article on the topic.
---
Blackstone buys controlling interest in Stearns
Blackstone, a private equity firm, has bought a controlling interest in Stearns Holding. Stearns vies for the number one spot in wholesale with United Wholesale Mortgage. Stearns also has a large retail and correspondent footprint. It leaves one wondering if private money is about to enter the mortgage market once again.
---
Bad credit doubles home insurance cost
According to InsuranceQuotes.com, people with poor credit will pay exactly twice as much for homeowner's insurance as those with excellent credit. Only three states, California, Massachusetts and Maryland, prohibit basing insurance premiums on credit. As insurance costs skyrocket, they become a larger and larger part of borrower's monthly payments.
---
Win a free trip to Las Vegas!
NAMB is offering you chance to win a free to trip to NAMB National in Las Vegas this October. The prize goes to the person who comes up with the best reason they are a mortgage pro. You may submit text (no more than two sentences), a picture with text, or a video. Entering the contest is a simple. You must start your post with "I am a #mortgagepro because…" to be a valid entry. Enter today by posting your reason to Facebook, Twitter or Instagram.
---
loanDepot to offer 95 percent LTV Home Equity
Just two months ago, loanDepot launched personal loans along with its mortgage product. loanDepot funding volume in the first two months of launch has reached more than $40 million in personal loans. Now, they are launching home equity loans up to $250,000 with LTVs of up to 95 percent. loanDepot says there is strong investor interest in these loans.
---
New home sales jump 25 percent
Compared to July of last year, new home sales are up 25 percent and up nearly six percent from June. June numbers were boosted by multi-family construction while July showed strong growth in single family. Although those are the best numbers since 2007, they are dwarfed by new home sales in 2005 where in October of that year 1.4 million units were sold. However, new home prices are at or near all-time highs. Existing home sales in July were also at a high from 2007 in July.
---
HUD funds paying for affluent to live in public housing
Nearly 25,000 people are over the limit for HUD public housing assistance and many thousands more are over rational income limits. The eye-popping figure is a family of four in New York living in public housing with a $498,000 income. HUD says it cannot do anything about it because states and cities take the money and do what they want with it. Has anyone thought these people might qualify for a mortgage? Of course, why would they want one when they are only paying $1,574 a month rent?
---
NY Times says diversity needed in mortgage banking
The New York Times, which loves to find fault with mortgage originators, is offering a solution: Diversity. For once, we agree that diversity is needed but for a few different reasons. It isn't that the industry is full of evil White men. Rather, we need people who will meet the needs of consumers as loan originators retire. We provide an important service that must have competent people. Over a year ago, NAMB saw this need and created the Diversity Committee to include all races and genders as well as bring young people into this business. Glad to see the Times caught on a year later. Perhaps they would like to write an article about why people don't want to become mortgage originators.
---
Rate outlook
The stock market took a sharp nose dive this week which helped mortgage rates. That rate drop was still small considering percentage losses in years past.
Economic news for the United States continues to be pretty good. Unemployment numbers are steady, housing sales are hot, home prices are still improving and the Gross Domestic Product was very good with 3.7 percent growth. Nothing in the economic news would cause the Fed to think they should hold off on a rate increase. However, New York Fed President William Dudley, says a September rate hike "seems less compelling."
It is beginning to look like this may be a response to China's problems which everyone swears won't affect the United States economy that much. 
---
---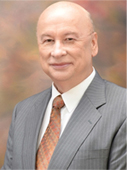 John Councilman, CMC, CRMS of AMC Mortgage Corporation in Ft. Myers, Fla. is president of NAMB—The Association of Mortgage Professionals. He may be reached by phone at (239) 267-2400 or e-mail [email protected].