News From NAMB: December 22, 2016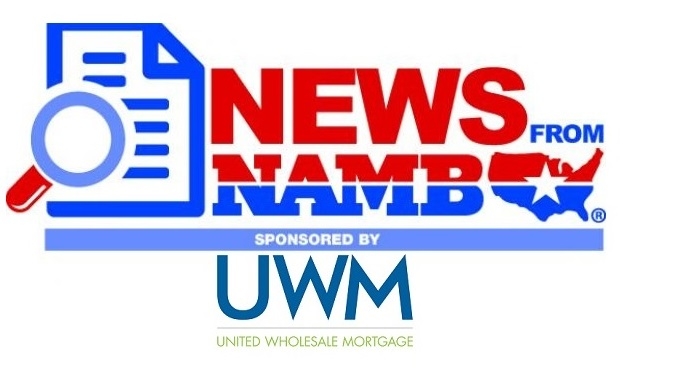 You may have noticed that News From NAMB is not just links to other media stories but also goes to primary sources. News From NAMB is different because we find important information that may not be reported elsewhere and we comment on why it is relevant to you, often in a fun way. Best of all, it is free to NAMB members. News From NAMB is sponsored exclusively by United Wholesale Mortgage. 
United Wholesale (Advertisement)
Now is the time to grow your purchase business. With UWM's exclusive Conventional 1% Down with Equity Boost program, you have a competitive edge to get more buyers in the door. Your borrower puts down 1%, UWM contributes 2% toward the downpayment, giving them 3% equity at closing. Learn more at UWM.com.
---
Fannie Says Rates Will Not Stop Rising Home Prices
Fannie Mae's chief economist, Doug Duncan, posits that rising interest rates may slow or stop rate and term refis and even slow purchases but will not stop home prices from increasing. He bases that on history such as 2013 when rates went up 1.1% but home prices still went up. He also cites the late 1970s, when rates were in the upper teens. Duncan says home prices still increased during that period.  Duncan claims that as long as income is growing, home prices will grow, irrespective of interest rates. He seems to have missed one factor and that is if rate increases exceed income increases, it would have the same effect as declining income.
---
Senate Democrats Want Answers From Mnunchin
Ranking member of Senate Banking, Sherrod Brown, sent a letter to Treasury Secretary nominee Steven Mnuchin about his views on housing. As could be expected, many of the questions are accusatory.  Brown wants to know if Mnuchin will support Dodd/Frank and its regulations. He also wants to know why a person associated with a "foreclosure mill" would be supportive of fair housing. He especially wants answers on the nominee's public statements about taking Fannie and Freddie out of conservatorship.
---
Trump Advisor Doesn't Want to Repeal Dodd/Frank
Donald Trump has tapped Carl Icahn as his special advisor on business regulations. As proof the people on Wall Street often disagree, Icahn doesn't want to do away with Dodd/Frank and has views that differ from Trump's nominee for Treasury Secretary. That seems contradictory since Icahn said it was time to "break free of excessive regulation." The answer may be found is an earlier statement where Icahn said Dodd/Frank "went too far." It seems Icahn prefers to modify rather than repeal.
---
It's Taking Longer to Close Loans Again
Just when we thought TRID was going to make it so easy to close loans that we could close them faster than in the 2000s, we have a setback. It appears people were closing them so fast that they were making some mistakes so the time to close is edging back to all-time highs according to Ellie Mae.
---
Carson Already Under Fire
Dr. Ben Carson, who has been nominated for HUD Secretary, doesn't have a lot of experience with HUD or FHA. One would think that would be the substance of political attacks. Except, that isn't completely unusual. Instead, Jeff Merkley, the senator from Oregon who is responsible for the current LO comp rules, is more upset by Carson's attitude toward poverty. He is particularly incensed by Carson's statement that "poverty is really more of a choice than anything else."
---
Higher Rates Haven't Stopped Mortgage Applications
Despite the sharp increase in mortgage rates, MBA reports that mortgage applications were up 2.5% last week. Defying those who claimed mortgages would slow drastically, both the purchase and refinance indexes jumped by 3% over the previous week. Rates jumped all the way to 4.41% this past week.
---
Existing Home Sales Up Again
Existing home sales are still getting hotter with November turning in the best sales numbers since 2007. As usual, the numbers must be looked at beyond the headline.  Since these numbers include multi-family sales, we find that single-family sales, which include, homes, condos and co-ops, were actually down .4%. The Northeast and South showed gains while the West and Mid-West lost a little ground.  First-time buyers are still making up about a third of purchases.
---
Mortgages Aren't the Only Ones Slammed by False Claims Act
The Justice Department has vigorously prosecuted huge settlements under the False Claims Act for FHA violations. The DOJ collected $1.6 billion in 2016 alone from FHA mortgagees. That came in 2nd to the healthcare industry which paid $2.5 billion. DOJ collected $4.7 billion total under the act in 2016. 2014 was the banner year when the big banks were hit for a total under the Act of $6.13 billion.
---
Loan Officer Recruitment and Retention Study Released
Floify, a mortgage automation company, just completed a study of 13,000 loan originators that explains what attracts an LO and keeps them onboard. Top performing LOs, those who originate over $21 million a year, want access to technology, production support, compensation, good management and company culture, competitive rates, diverse products, training, and marketing support. These aren't surprising. It should be noted that these LOs are willing to jump ship in less than three months and on average they have worked for 5 different lenders.
---
CFPB Makes It Nearly Impossible to Be a Private Lender
Most private lenders are individuals. The CFPB's new servicing rule makes it impossible for sole proprietors to make residential loans. The agency doesn't seem to realize that not every loan servicer is a big corporation. The new rule requires servicers (anyone who collects payments on a mortgage) to review files for loss mitigation. If they turn down loss mitigation, "An appeal shall be reviewed by different personnel than those responsible for evaluating the borrower's complete loss mitigation application." In another area, the CFPB says that a vacant property can still be a primary residence. Strange.
---
Ad Campaign "The CFPB Man"
The United States Consumer Coalition is running ads this Christmas called "The CFPB Man." The ads portray the CFPB watching over consumer's shoulders, seeing what they are buying and how they are paying. The USCC says the ads are designed to inform the public that the CFPB is gathering data on 95% of Americans for their purposes and the CFPB can't ensure that the data they collect is secure.
---
What Would You Do With FHA?
That is the question that asked by one of the people being considered for FHA Commissioner. Ed Brady is currently chairman of the National Association of Homebuilders. When asked by Mreport what he thinks needs to be done he more or less said we need to make certain we keep FHA but make it better. Spoken safely. There are others that are pushing to get government out of the mortgage business. It should be an interesting time.
---
Rate Outlook
Rates continued to claim a little higher this week although the pace of rate increases has slowed. Thank goodness or we would be at 5%.  In reality, rates have jumped far more than what the Fed is doing on economic news that is still mixed. Most of the increase is based on optimism that Trump will revive the economy and jobs. There is also fear that his trillion-dollar infrastructure plan will cause inflation.
All of the week's economic news came out today except for new home sales. There was a lot of news but very little that would change things.
It is somewhat ironic that as President Obama leaves office, Gross Domestic Product (GDP) is finally looking up. For the second month in a row, GDP was over 3%, something had alluded Obama for most of his 8 years in office. GDP increased by 3.5% in the most recent release.
Jobless claims spiked a little in the past week, something a little unusual at Christmas time. Mom isn't getting a new fridge or stove for Christmas at many houses. Big ticket items reflected in Durable Goods were down 4.6%. That wasn't unexpected though.
The PCE Price index was unchanged vs. expected up 0.1%. The Fed watches this measure of inflation very closely. Incomes were up 0.3%, showing a little wage inflation. Outlays were up 0.2%, in line with expectations. Leading Economic Indicators were unchanged, showing more of the slow growth we have been experiencing. Finally, the FHFA house price index up 0.4% vs. the expected up 0.6%. 
Looks like you can have a peaceful Christmas.
---
---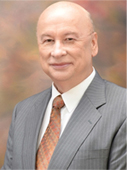 John Councilman, CMC, CRMS of AMC Mortgage Corporation in Ft. Myers, Fla. is immediate past president of NAMB—The Association of Mortgage Professionals. He may be reached by phone at (239) 267-2400 or e-mail [email protected].