News From NAMB: February 16, 2017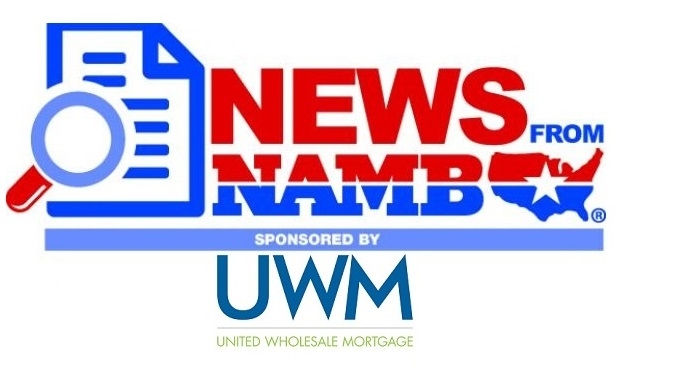 You may have noticed that News From NAMB is not just links to other media stories but also goes to primary sources.  News From NAMB is different because we find important information that may not be reported elsewhere and we comment on why it is relevant to you, often in a fun way.  Best of all, it is free to NAMB members. News From NAMB is sponsored exclusively by
United Wholesale Mortgage
.   
United Wholesale (Advertisement)
Now is the time to grow your purchase business. With UWM's exclusive Conventional 1% Down with Equity Boost program, you have a competitive edge to get more buyers in the door. Your borrower puts down 1%, UWM contributes 2% toward the down payment, giving them 3% equity at closing.  Learn more at
http://www.uwm.com
.
Court Agrees to Reconsider PHH v CFPB
The U.S. Appeals Court in Washington just
granted the CFPB's request
to reconsider its October decision that declared the CFPB Director unconstitutional.  Had the court not agreed to a rehearing, Cordray would have been at the mercy of President Trump to be fired at will.  This will be essentially starting the case over from scratch with a full rehearing.  Be glad you're not paying PHH's legal bills.  
FHA Delinquencies Jump in 4th Quarter
FHA had been cruising along with the lowest delinquency rate since 2006.  That just
ended with a sharp spike
in the 4th quarter of 2016.  Those borrowers who are 30 days or more late, jumped from 8.3% in the 3rd quarter to 9.02% in Q4.  Most analysts believe it was caused by lenders lowering credit scores.  The average score for an FHA loan in 2011 was 700.  It is currently at 675.  It almost makes President Trump seem prescient by reversing the MIP cut.  
Cruz Introduces Bill to Kill CFPB
While Donald Trump debates what parts of Dodd/Frank to amend, his former rival, Ted Cruz, is ready to
simply abolish the CFPB
.  It is a short bill.  Senate Bill 370 simply revokes Title X, the section of Dodd/Frank that creates the CFPB.  No more worries about whether the Director is constitutional.  Cruz already has four cosponsors of the bill, all Republican, of course.  
Fed Seems Ready for More Hikes
Richmond Federal Reserve President Jeffrey Lacker believes the Federal Reserve will
need to be more aggressive
with rate hikes this year.  Lacker is an inflation hawk but other voices are joining.  Charles Evans, president of the Federal Reserve Bank of Chicago, said we will have 3 rate hikes in 2017 a few days ago.  Boston's Rosengren said three is reasonable.  JP Morgan is predicting the Fed will raise again in May.  As I had predicted, mortgage rates usually fall back a little after a hike and then head up a bit if fundamentals show inflation.  We have job numbers and now inflation indicators that the Fed says were needed.  
CFPB Wants Alternative Scoring
The CFPB is the latest to jump on the bandwagon of using non-reported credit documentation to qualify borrowers.  The agency believes there is no need to have borrowers pay expensive rates from lenders or seller take-backs if they pay unreported expenses on time.  The
CFPB launched an initiative
this week that requests data on alternative scoring techniques.  They need look no further than FHA who allows high LTV loans even to borrowers without a score.  
Refis Down, Purchases Up
No one is surprised that refinance applications continue to decline as rates rise.  In MBA's latest survey,
refinances were down
another percent to 46.9% of applications.  That is still a lot of loans.  Purchases were up 1% from the previous week.  ARMs continue to gain, now up to a 7.5% share.  
CFPB Uses Complaint Database to Determine Exams
Speaking at the Mortgage Bankers Association's National Mortgage Servicing Conference, CFPB Senior Analyst Ann Thompson said that the CFPB
uses the complaint database
as a guide for determining whether to pursue an exam against a particular company.  "We review the number and content of consumer complaints, and we weight the complaints based on potential violations of law," Thompson said.  Last week, a memo reportedly from the House Financial Services Committee Chairman, revealed plans to eliminate the consumer complaint database.
CFPB Is Not Subject to Presidential Orders
When President Trump put a moratorium on new regulations, everyone wondered if that would stop the CFPB from making new regs.  The
White House Press Office
confirmed that the CFPB is not subject to the President's orders.  This will make even more fodder for the ruling that the CFPB's unaccountability makes it unconstitutional.  The Constitution calls for 3 branches of government and the creation of government agencies.  Whether it intended for the creation of totally "independent agencies" is the question du jour.
Banks are Booming Again
Lest anyone feel sorry for the big banks as they lose mortgage market share, they needn't. 
Goldman Sachs and Chase stocks just hit all-time highs
and others aren't far behind.  Banks cut staff and invested in technology that reduced overhead.  It's not hard to make a profit if you are paying next to nothing for money that you loan out at 12 to 24% on credit cards.  They will come back to mortgages with a vengeance before long, especially if they can get Fannie and Freddie out of the picture.  
Bill Introduced to Give Congress Control of CFPB Budget
Senator David Perdue of Georgia has introduced a bill that would put the CFPB under Congressional appropriations.  It has irked Congress that they can't threaten to cut off funds to CFPB projects to influence the agency.  The
bill is very popular with Republicans
already, garnering 12 cosponsors in its first day.  Of course, if Senator Cruz's bill passes, they won't need to fund the CFPB.  
#1 Reason People Don't Buy a Home
The National Association of Realtors spent a lot of money to determine if there was some reason people are not buying homes in droves with such low rates.  They probably could have saved the money.  The main reason people don't buy is they believe they can't afford to.  In some areas that is true but certainly not in most.  One
interesting fact in the survey
is that there was a huge jump in people who say it is a good time to buy.  Even non-owner occupied buyers believe that.  
How to Use a Spouse with Bad Credit
Most of us have gotten an application that looks great until we pull credit.  One party has great credit but not enough income.  The other has income but lousy credit. 
Gina Pogol gives us a refresher
on how to turn that almost-missed application into a paycheck.  
NY Times Wobbly Defense of CFPB
National Mortgage Professional magazine took umbrage to a story in the New York Times puffing the CFPB.  The Times accused President Trump and Republicans of wanting to dismantle the CFPB because it is too effective. 
NMP points out
that the Times uses very little sourcing references for its stories and they are beginning to read more like an editorial.  It can do better.  While House leaders have been calling for Trump to fire Richard Cordray, the President has been somewhat restrained so far.  The CFPB does have a place and perhaps needs some changes.  But, the CFPB is more willing to take on big companies that state regulators didn't, still leaving the states to deal with small fry.  
Builder Confidence Dips
Home builder confidence dropped by 2% in the
February release of the National Association of Home Builders
.  Builders are saying foot traffic down from the all-time highs at the end of last year.  NAHB Chairman Granger MacDonald said, "While builders remain optimistic, we are seeing the numbers settling back into a normal range.  Regulatory burdens remain a major challenge to our industry… making homes less affordable."  
Yellen Endorses Trumponomics, Kind of
Donald Trump was not nice to Janet Yellen during the presidential campaign but she is apparently not one to hold a grudge.  Yellen seems to like Trump's policies.  In explaining the surge in stocks Yellen said, "I think market participants likely are anticipating shifts in fiscal policy that will stimulate growth and perhaps raise earnings."  Unfortunately, that leads to higher rates.  But think about it, that is good for us.  If a lot of people buy houses at higher rates, we can refinance them when rates drop.  It's a twofer.  
Rate Outlook
With stock prices going through the roof, who wants to buy bonds?  Fortunately, there are people who do, most notably the Federal Reserve.  It doesn't take a crystal ball though to see that mortgages rates are likely to go up if things continue on the track they have taken. 
 
One only needs to look at the price of 10-year Treasuries compared to last year.  They have taken quite a hit that sooner or later will find its way into the mortgage market.
 
This was not a good week to think about lower rates. Retail sales rose 0.4% versus the expected 0.1% increase. Consumer prices rose 0.6% instead of the expected up 0.3%.  The core, which excludes volatile food and energy, rose 0.3% instead of the expected up 0.2%.  This follows a sharp rise in Producer Prices a few days earlier.
 
Industrial production fell 0.3% versus the expected unchanged reading. Capacity use was 75.3 versus the expected 75.5.  These don't have much of an effect on rates.
 
Jobless claims today showed 242,000 new unemployment claims showing employers are not laying of many people.  Housing starts were slightly better than expected.  Leading Economic Indicators comes out tomorrow.
 
Borrowers would do well to lock in rates at the current prices.  Unless something big happens, it is unlikely we will see much lower rates.
---
---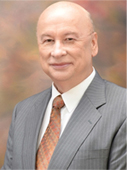 John Councilman, CMC, CRMS of AMC Mortgage Corporation in Ft. Myers, Fla. is immediate past president of NAMB—The Association of Mortgage Professionals. He may be reached by phone at (239) 267-2400 or e-mail [email protected].