News From NAMB: February 9, 2017
You may have noticed that News From NAMB is not just links to other media stories but also goes to primary sources. News From NAMB is different because we find important information that may not be reported elsewhere and we comment on why it is relevant to you, often in a fun way. Best of all, it is free to NAMB members. News From NAMB is sponsored exclusively by
United Wholesale Mortgage
.   
United Wholesale (Advertisement)
Now is the time to grow your purchase business. With UWM's exclusive Conventional 1% Down with Equity Boost program, you have a competitive edge to get more buyers in the door. Your borrower puts down 1%, UWM contributes 2% toward the down payment, giving them 3% equity at closing. Learn more at
UWM.com
.  
Trump Issues Dodd/Frank Directive
In meetings with banks and small business owners, President Trump said, "Dodd-Frank is a disaster. We're going to be doing a big number on Dodd-Frank." Trump said, "Some of the rules may have even been unconstitutional, creating new agencies that don't actually protect consumers." He said he expects "to be cutting a lot out of Dodd-Frank." The executive order is merely a foray into preparing to roll back some of Dodd/Frank.  It orders the Secretary of the Treasury and heads of the agencies in the Financial Stability Oversight Council to report to the President within 120 days of the date of the order how existing laws coincide with his core principles.
 
Don't Look For Dodd/Frank Changes Anytime Soon
Donald Trump had boasted that Obamacare and Dodd/Frank would be replaced in the first few weeks of this presidency. Now, it seems that may mean the first few years. On the House side, Jeb Hensarling has proposed legislation to modify Dodd/Frank but that isn't even out of committee. Even Hensarling admits his bill may have a tough time in the Senate. If we figure that the President won't even have a report back on Dodd/Frank for 120 days, it takes a few months to pass most bills, then regulations would have to go through writing, comment, and have an implementation date, we can't possibly see Dodd/Frank changes for at least a year.
 
Competition for FICO Bill Reintroduced
Last year, Representative Ed Royce and a Democrat introduced a bill to break the FICO monopoly at Fannie Mae and Freddie Mac. The bill is back this year with Royce and two Democrat cosponsors. House Bill 898, the Credit Score Competition Act, would require Fannie and Freddie to consider alternative scores. It would also require them to "look beyond traditional forms of credit and take into account factors including whether or not borrowers pay their rent on time."
 
Chase LO Indicted for Fraud
Ross D. Pickard, a 63 year-old Naples, Fla. originator for Chase, has been charged with one count of conspiracy and three counts of loan and credit application fraud by the Justice Department.  It appears Pickard didn't act alone.  He and others falsified occupancy, overinflated income and assets, and understated liabilities.  The question is, "How do you that in today's world?"  I suppose he could have created false income documents but wouldn't that have been caught by requesting tax transcripts?  Wouldn't the liabilities have shown on the credit report that would have been imported directly into DU or LP?  Even bank information is becoming easily verifiable online.  Makes one wonder about Chase's quality control.
 
DOJ Going After Individuals for 2006-2007 Loans
Perhaps DOJ thinks it has gotten most of what it can from mortgage lenders for the subprime losses.  Reuters claims they are now going after individuals.  The news outlet claims that they have information that indicates DOJ is investigating people who worked at Deutsche Bank during that period.  Whether that could filter to others who made or originated loans sold to Deutsche Bank is unknown.
 
Refi Applications Hit 7-year Low
In the latest MBA survey, refinances hit the skids, dropping from over 60% a few months ago to just 47.9% of total applications. On the bright side, purchase applications are doing well, up 2.3% for the week and 4% better than this time last year. ARM activity continues to increase, up to nearly 7%.
 
Bill Introduced Barring G-Fees as Cash Cow
Former South Carolina Governor Mark Sanford (R-SC) and Brad Sherman (D-CA) introduced H.R. 916, the Risk Management and Homeowner Stability Act again this year.  "This bill simply ensures that guarantee fees (g-fees) can't be used as a budgetary offset outside of their intended purpose, which is to provide stability for the mortgage market," says Sanford.  A few years ago g-fees were being tacked on to low payroll taxes and proposed for highway improvements.
 
DOJ Says Lender Marked Up FHA Loans 100%
The Department of Justice just settled with Franklin First Mortgage for alleged wrong-doing on FHA loans.  DOJ claimed Franklin First was making FHA loans that were very likely to default, but not for market fees and rates.  DOJ says Franklin marked up the rates by 100%. Then, to prevent the loans from going into default in less than 24 months, DOJ says Franklin made payments.
 
Stearns Sells Correspondent Division to Flagstar
Stearns cited "strategic reasons" for selling off its correspondent lending division to Flagstar.  Stearns had a pretty large correspondent footprint of mainly delegated correspondents.  Their 250 correspondents were mainly banks, credit unions, and builder-related lenders.  Stearns was generating about $7 billion a year in business.  This will make Flagstar the 4th largest correspondent lender in the nation.
 
CFPB Spotlights Mortgage Complaints for January
Every month, the CFPB picks a financial product to spotlight for complaints.  This month's report features mortgages.  Even though mortgages complaints have improved, they still rank #2 in complaints for the past 5 years.  Originators aren't the problem, garnering only 9% of the mortgage complaints.  Its all in servicing when people can't pay.  Overall, Equifax topped the list as the company most complained about on the CFPB's monthly complaint report.  Wells Fargo managed to jump in ahead of the other two credit bureaus.  The other big banks rounded out the top 7.
 
Ellie Mae Doubles Cost of Allregs
Allregs is the computerized version of the various handbooks and guidelines for Fannie, Freddie, FHA, etc.  It also contains many of the federal laws that affect the industry.  The single-family package for a small company has been creeping up in price but this year, Allregs has begun charging separately for the law package that had been included.  The result is what used to cost about $750 jumped to about $1,500.  Nearly all of these guides are online now which may push smaller companies choose that method.
 
Rate Outlook
January's jobs report released at the end of last week was good news for the economy.  Non-farm payrolls rose 227,000 and the unemployment rate was 4.8%.  The only group not helped was the hard-core unemployed that just can't seem to find work.
Today, weekly jobless came in at 234K.  We are regularly seeing weeks where the number is lower than 250K, the average floor for several years, meaning fewer and fewer people are filing for unemployment.
 
This week was a slow week for economic news.  Tomorrow, we have the University of Michigan Consumer Sentiment Survey.  That isn't likely to change rates a lot.
 
Overall, we are seeing a drop in rates that is typical after the Fed Raises their short-term rate.  That generally last for a few months and, depending on economic conditions, generally will spread to mortgage rates.  Rates are about ¼% better than they were a few weeks ago.  I wouldn't look for them to drop to levels seen last fall.
 
Bond traders seem to think we will drop a little more since auctions of 3-year and 10-year Treasuries have been well-received.
 
---
---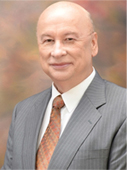 John Councilman, CMC, CRMS of AMC Mortgage Corporation in Ft. Myers, Fla. is immediate past president of NAMB—The Association of Mortgage Professionals. He may be reached by phone at (239) 267-2400 or e-mail jlc@amcmortgage.com.