News From NAMB: January 19, 2018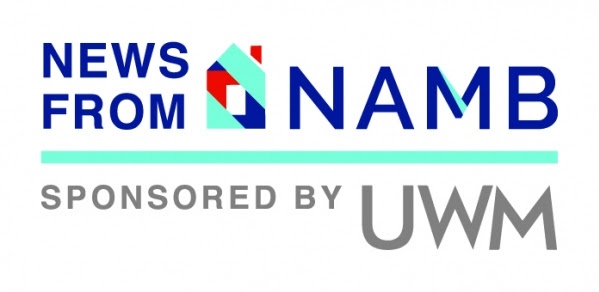 Mel Watt Says "Take Fannie and Freddie Private"
In a somewhat surprising emergence from silence, Mel Watt, FHFA Director, says FHFA believes Fannie Mae and Freddie Mac should be
reincorporated as private entities
. They would
become the first of the government
authorized explicit guarantee. FHFA would presumably only need the government guarantee to kick in for catastrophic losses. Under the FHFA's plan, the secondary market entities would have mandated capital and liquidity requirements. Though the agency suggested there should be more than two guarantors, it warned against having so many that it leads to a race to the bottom. In exchange for a government guarantee, these entities would accept a regulated rated of return, essentially becoming utilities. 
---
United Wholesale (Advertisement)
UWM Helps You Process Your Loans!
Let UWM help you and your processor get the documents you need. With UWM's new Processor Assist service, you can choose to let them handle ordering, emailing and calling for title work, homeowners insurance, mortgage payoffs, condo docs and more—all at no cost to you. Just check a box in UWM's EASE system when you upload a loan, review the documents returned to UWM, and they'll do the rest. Find out more at
UWM.com
.
---
Another Suit Against Mick Mulvaney Over CFPB
The
Lower East Side People's Federal Credit Union has filed suit
to reinstate Leandra English as the Acting CFPB Director in Manhattan Federal Court.  The filing calls President Trump's appointment of Mick Mulvaney an "illegal takeover" of an agency meant to protect everyday Americans from deceptive and abusive practices.  Linda Levy, the chief executive of the $55 million-asset New York credit union, said any weakening of the CFPB would impact the low-income members her institution serves. In the short time that Mulvaney has been in control of the CFPB, he has moved aggressively to reshape the agency he once criticized as a "joke." But if a federal court finds that Mulvaney's appointment was not lawful, it could undo his actions to date.
---
English Appeals DC Court Decision

Leandra English is requesting the

U.S. Court of Appeals

for the District of Columbia for an expedited review, just two days after U.S. District Judge Timothy J. Kelly refused to grant her a preliminary injunction.  English would need a quick decision from a court that is often slow to render them.  Cases on appeal there often take over 6 months and an acting Director can only serve for 210 days.
---
Montgomery and Powell Approved Again by Senate Banking
Brian Montgomery was once again
approved by the Senate Banking Committee
for FHA Commissioner.  Jerome Powell was approved for Fed Chair.  Both had previously been approved by the Banking Committee at the end of last year, but the full Senate did not get around to confirming them before going into recess, so they had to be re-nominated.  Both were approved by a voice vote with Sen. Elizabeth Warren asking to be recorded as a no on both.  Montgomery actually did better this time, receiving only 3 no votes, this time from Warren, Sen. Cortez, and Sen. Jack Reed.
---
Flagstar Drops Borrower-Paid Option
Flagstar wholesale has announced it will no longer allow Borrower-paid compensation or a flat fee as options for brokers effective February 5th.  Brokers will still have the flexibility to choose a compensation plan up to 275 basis points, including amounts for minimum and maximum dollar amounts.  After assessing the regulatory landscape as a federally regulated financial institution, Flagstar believes this is the best way to ensure compliance for the bank and the broker.  Flagstar says it remains fully committed to the broker channel.  You may check Flagstar memo 18002 for further information.
---
Fannie/Freddie Duty to Serve Kicks Off in 2018
Duty to Serve almost sounds like military or police service but it is the new mantra at Fannie Mae and Freddie Mac for 2018.  One of the big items is the GSEs will start to purchase manufactured homes in parks.  These homes are generally not considered real property in most states, so we will have to see if our licenses allow us to make or broker these loans.  Fannie purchased $1.8 billion in manufactured homes in 2017, all titled as real estate, but that is only about 10 to 20 percent of the market.  This has been a risky area as anyone knows who bought stock in manufactured housing manufacturers that are now bankrupt.  Also included in
Duty to Serve
is Affordable Housing Preservation, and greater support of Rural Housing Markets.
---
Interest Rates Least Volatile in 52 Years
I'm certain you've noticed that there has been very little change in interest rates over the past year.  That is highly unusual.  It has been 52 years since we have seen a bond market with
such low volatility
.  Even though stocks are soaring, employment is good, and economic numbers are decent, there just isn't much inflation.  That could lead to ARMs becoming more expensive than fixed-rate mortgages, a very unusual event. 
---
Could Loans to Pot Industry Go to Pot?
In a reversal of federal policy, Attorney General Jeff Sessions voided the
Cole Memorandum
, an Obama administration Justice Department memo that said there would be no federal prosecution for medical use of marijuana if there was no violation of state law.  Sessions' reversal sent shockwaves through the marijuana industry and anyone connected to it in any way, including lenders.  It could have huge repercussions in the banking industry and the few companies that have lent mortgage money to these businesses.  At this time, Sessions is playing it down, not calling for an imminent crackdown.  Needless to say, it is likely to
have a cooling effect
on those willing to lend or bank with these businesses.
---
CFPB Administrative Judges May be Unconstitutional
Both the CFPB and Securities and Exchange Commission use in-house administrative law judges to mete out fines and punishment.  In fact, some of the same judges work for both.  The Supreme Court has just
agreed to hear a challenge
to Lucia v. Securities and Exchange Commission, a case where Lucia claims using these "employee" judges gives agencies an advantage over those accused.  Two federal appeals courts have ruled on this; one says these judges are legal and another says not.  The Trump Administration is siding with the court who says they are unconstitutional, saying real, appointed judges should conduct trials.  Even more cogent to the CFPB is the DC Court of Appeals agreed to rehear PPH v. CFPB partially based on Lucia.  Now, that could now be upended by the Supreme Court.  If the Supreme Court rules in favor of Lucia, the judgment against PHH would be thrown out.
---
Consumers Think They Won't Need an Originator Soon
One of the findings in a
new survey by Value Insured
may be disturbing to loan originators.  Of the 1019 homebuyers surveyed, 63% said they believe they will be able to complete a mortgage online without any help from a mortgage professional.  71% said they care less about whether they like a loan officer or mortgage broker, just who offers them the lowest rates.  The sad part of all this is most of these people probably understand so little about the business that they will fall prey to internet scams and misleading promises.  These perceptions exist because 64% of the homebuyers believed all mortgage lenders offer the same products, so they only shop for points and rates?  The flaw in that logic is that if everyone is the same, their rates will be virtually the same, so why not work with someone you can meet and you like?
---
New Bill Would Prevent VA Refis in Less than 210 Days
Liberal members of Congress have often opposed prepayment penalties because they often act to prevent people from refinancing.  Surprisingly, Elizabeth Warren is introducing a bill that goes one step beyond merely assessing a penalty; it flat out prohibits refinancing in less than 210 days.  The
Protecting Veterans from Predatory Lending Act of 2018
is sponsored by Warren and Senator Tim Tillis.  It is designed to prevent churning VA loans, especially by the same lender over and over.  The churning has had a very negative impact of Ginnie Mae and many veterans receive little benefit.
MGIC says they are concerned with the recent increase of loans that have debt-to-income (DTI) ratios exceeding 45%.  In response, for all loan applications after March 1st, they will not issue mortgage insurance certificates
unless the credit score is 700 or greater
when the DTI exceeds 45%.  Manual underwrites already cap the DTI at 45%.  The bulletin says they will release further information before March 1st, but it looks like that applies even if the LTV is only 85% as well as the high LTV loans.
---
Another Call to Remove HECMs From FHA Mutual Fund
HECM, FHA's reverse mortgage program, is a great social program but is highly unpredictable.  Too many seniors are using it for purposes it was never really intended to serve, and it has become a boat anchor on FHA's forward programs.  Former Commissioner Carol Galante, who always had a keen eye for tinkering correctly, says it is time to get HECMs out of the main FHA insurance fund.  Carol wants to go
one step further and remove HECMs
from the capital reserve ratio constraint as well.  That would allow FHA to cut forward premiums without going in the hole and place HECMs in the class of the social program it really is.  Carole also presented a slew of other changes to FHA that I have wanted for some time.  We thought a lot alike, so I am glad she is back pushing things along.
---
New Fed Chair Jerome Powell Didn't Like Fed Buying Fannie/Freddie MBS
Some Fed meeting transcripts just released from the September 2012 meeting, show incoming Fed Chair Jerome Powell only
begrudgingly supported
the Fed's buying $40 billion in mortgage-backed securities per month.  His comments about his eventual approval were, "with a certain lack of enthusiasm," and added that he was "somewhat uncomfortable with the road that we are on."  Now, as the Fed backs away from these purchases and is liquidating their MBS holdings, could drive up mortgage rates somewhat.  One would surmise that Powell would not be likely to have the Fed intervene by buying Fannie/Freddie output even if things turn weak.
---
Renting is Cheaper Than Buying in Major Cities
A
new survey by AATOM Data Solutions
claims, "Although buying is still more affordable than renting in the majority of U.S. housing markets, that majority is shrinking as home price appreciation continues to outpace rental growth in most areas."   AATOM says renting is more affordable than buying in 76 percent of counties that have a population of 1 million or more.  In western markets like much of California and Washington state, renting is much cheaper than buying while in many eastern markets buying is still a bit cheaper.  In mid-America, both are cheap.
---
Equifax Wins the Award No One Wants
Equifax managed to
claim the top spot for 2017
in the CFPB's Complaint Database with 31,043 complaints.  Experian and Transunion took the #2 and #3 spots with 22,061 and 21,727 respectively.  Equifax was #1 in 49 states.  Only in North Dakota did Experian garner more complaints.  To give you an idea how negatively credit agencies are viewed, Wells Fargo had 9,054 complaints, JP Morgan Chase 8,376, and Citibank 7,147.  Of the 242,489 complaints filed in 2017, 74,831 were filed against the 3 bureaus, making it the most complained category by far.  I should note lendedu.com shows somewhat different numbers than I received directly from the CFPB database, so the numbers generated by the CFPB were used.  In searched the database, I noticed the most recent monthly data compilation report from the CFPB was October 31, 2017.  A lot of the news and reports on the site seem to be stale-dated.
---
More Security Threats Now Face All Operating Systems
Many of the viruses and hack vulnerabilities were specific to Windows, mainly because it is used by nearly 90% of the market.  A new breed of vulnerabilities dubbed "Meltdown" and "Spectre," attack Intel and
AMD processor chip vulnerabilities
in personal computers, mobile devices, and in the cloud.  They can gather information that might include passwords stored in a password manager or browser, personal photos, emails, etc.  These malwares are proving difficult to protect against without disabling certain features of the chips.  The last thing you want to hear is your customer's information was hacked from your system.  Make certain your anti-virus and operating system is up to date.
---
Tired of the Ice and Snow?
With temperatures in much of the US below freezing this week, wouldn't it be nice to see some white beaches and temperatures above freezing? 
NAMB Focus
is coming right to the beach in sunny Destin, Florida February 15-17.  Focus will feature a lender trade show, breakout sessions that will help you operate your business, and keynote speaker Jeffrey Gitomer, the King of Sales.  There are non-stop flights from many cities into Fort Walton airport and it very well may all be tax deductible.  Many wholesalers are offering free admission.  Can't get better than that.
---
Rate Outlook
Had the Consumer Price Index dropped like the Producer Price Index last week, it would have been a possible signal of deflation, something not desired by anyone.  But, the CPI went up .3%, a bit more than the .2% expected.  It would have been too early for it to reflect lower producer prices anyhow.
Voices are beginning to appear inside the Fed that a lot more rate hikes aren't needed.  Philadelphia Fed President Patrick Harker is calling for just two interest rate hikes in 2018 rather than the three currently forecast by the Fed.
Most economic news tis week was positive for the economy.  The Fed Beige Book showed growth in all of the Fed districts through the end of 2017.  Despite a tight labor market, costs are still well-contained.  Industrial production was up .9% vs. the expected .6%.  Use of capacity was also up slightly.
Weekly jobless claims took a huge drop from the previous week, dropping to 220,000.  The experts had predicted over 250,000.  This is the lowest jobless claims rate since 1973.  Employers are not laying anyone off.
There was one shocker in the opposite direction.  Housing starts experienced the biggest drop in just over a year, amid a steep decline in the construction of single-family housing units following two months of hefty gains.  This could be just the December effect.
With stocks now above 26,000 and lots of strong economic news, it is little wonder rates have been taking a hit.
---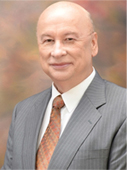 John Councilman, CMC, CRMS of AMC Mortgage Corporation in Ft. Myers, Fla. is Past President of NAMB. He may be reached by phone at (239) 267-2400 or e-mail [email protected].
---