News From NAMB: January 4, 2018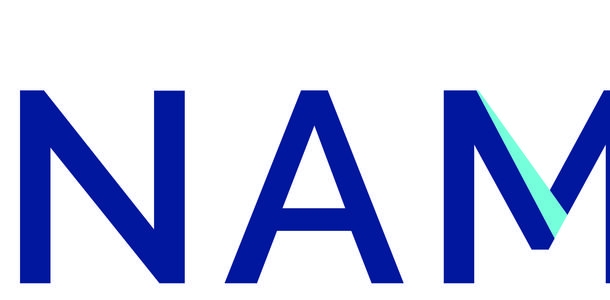 Top Story: Trump Floating Names for CFPB Director
In the leaky bucket of Washington politics, a
number of names have been floated
as the new Director of the CFPB. Reports are that Jeb Hensarling House FSC Chair, Todd Zywicki, a law professor, and Keith Noreika, former acting director of the OCC are on the shortlist. A new name was just added, J. Mark McWatters, chairman of the National Credit Union Administration. That doesn't sit well with banks who consider credit unions to be competitors. Coming from a depository, McWatters wouldn't be a first choice for non-banks either. Non-banks wouldn't be unhappy if Mulvaney stayed and many really like Todd Zywicki.
---
United Wholesale (Advertisement)
UWM Helps You Process Your Loans!
Let UWM help you and your processor get the documents you need. With UWM's new Processor Assist service, you can choose to let them handle ordering, emailing and calling for title work, homeowners insurance, mortgage payoffs, condo docs and more—all at no cost to you. Just check a box in UWM's EASE system when you upload a loan, review the documents returned to UWM, and they'll do the rest. Find out more a
UWM.com
.
---
CFPB Says No Penalties for 2018 HMDA Errors
The CFPB has announced that it
does not intend to assess
penalties with respect to errors in HMDA data collected in 2018. The Bureau intends to engage in a rulemaking to reconsider various aspects of the 2015 HMDA Rule that was set to start January 1st. Part of the CFPB's reasoning is that software systems are
not yet fully ready
for implementation. This is yet another small change the interim Director Mick Mulvaney has implemented.
---
GSEs Now Have $3 Billion in Reserves
Fannie Mae and Freddie Mac
paid $2.897 billion
to the Treasury Department this week. But, that was much smaller than the huge profits the GSEs are now making. Both withheld $3 billion to give them capital reserves instead of having no reserves. $2.249 billion came from Freddie Mac and $648 million came from Fannie Mae. Fannie and Freddie have now paid Treasury approximately $279 billion since the fourth quarter of 2008. When one considers the paltry $3 billion, we should remember that Freddie Mac had $25.8 billion in capital in 2007 and Fannie Mae had $40 billion.
---
Fannie/Freddie Reform Where No One Loses
No one wants to lose in the Fannie Mae/Freddie Mac restructure scenario. Under a plan roughly
proposed by Alex Pollack
of the R Street Institute, everyone, from the government to common shareholders to borrowers would win. Pollack points out that the government has just reached its return of capital invested plus a 10% return, the original deal. They would continue to get huge returns on the 79% ownership interest they would still have. Common stock owners would get 20% equity.  Borrowers would get low rates with a continued government guarantee. Taxpayers would be protected with an FDIC-type fund paid into by the GSEs. This is the first plan I've seen where everyone wins.
---
Fannie/Freddie-Most Profitable Companies in the World
While people were lamenting over drug company profits and what Wall Street is making, Fannie and Freddie are raking in the cash per employee.  Freddie Mac makes an astounding $1,306,419 profit per employee, making them #3 while
Fannie Mae tops every other major company in the world
with a chart-topping $1,759,000 per employee.  That is triple what Facebook makes. 4 times as much as Apple and nearly 10 times Goldman Sachs.  That tells you what a government guarantee is worth.
---
Will CFPB Changes Breed More Mortgage Joint Ventures?
During Richard Cordray's term as CFPB Director, joint ventures between mortgage companies, builders, and real estate agents were clearly in the crosshairs.  Now that Cordray is out and running for Ohio governor, we are beginning to see
more joint ventures
beginning to pop up.  That is a particular sore spot for most small originator shops since builders generally partner with big lenders.  It could make some miss Richard Cordray.
---
States Establish Tax-Free Downpayment Savings Accounts
Six states have established First-Time Home Buyer Savings Account programs that allow buyers to save money that is forever tax free to purchase a home.  For example, Coloradans can aside up to
$50,000 toward the costs
of closing on a new home where earnings on those funds—interest and capital gains—are free from Colorado state taxes forever.  Colorado, Iowa, Minnesota, Mississippi, Montana, and Virginia all have such accounts now and Alabama, Louisiana, Michigan, Missouri, and Pennsylvania are all in the process.
---
Number of Renters Declining Slightly
With all of the low to no downpayment mortgages available, one would think homeownership would be increasing nicely.  It is increasing but barely. 
Renters are down slightly
but
rents continue to go
up but not as fast as home prices.  In most western states, renting is a bargain compared to buying.  There is a huge market of renters to tap, with over a third of households currently renting.
---
Trump Nominees Must Be Resubmitted
Donald Trump's delay in nominating people that require Senate confirmation will cause further delays for about 100 of those nominations.  Some 250 nominees remain unconfirmed, among them may be key positions at FHA.  The Senate left town for the rest of the year just before Christmas without completing work on them. The Senate has agreed to hold over 150 of the nominees but
about 100 will need to be resubmitted
, a somewhat labor-intensive process that will delay the nominations. 
---
IRS Says Mortgage Brokers Are Not Real Estate Professionals
In a recent
Tax Court decision
, the IRS court decided that the term "Real Estate Professional"
only applies to real estate agents
.  The issue arose when a mortgage broker deducted losses on properties he owned and managed.  IRS says renting properties you own is generally a passive activity no matter how much time you spend doing it unless you are a real estate professional.  People in the financial side of real estate don't qualify as being in the real estate business in the eyes of the IRS.  The upshot is that you can't lose more than $25,000 on real estate rental unless you are an agent.
---
Credit Scores Improving Overall But Dropping for Mortgages
In a sign that mortgages are becoming easier to get, the average score for purchase mortgage approvals has dropped slightly over the past several years to an average of 745 from over 750.  Millennials and refinances tend to
score even lower
.  The bigger story is that FICO scores of the general population have gained about 20 points over the same period to an average over 700.  With non-QM mortgages gaining steam, lower scores will likely become more common.
---
Federal Reserve Paints a Rosy Picture for Economy
In the
just-released minutes
of its December meeting, the Federal Reserve believes the economy will continue to grow at an increasing pace over the next few years.  Employment should continue to be strong.  They still can't understand why there is so little inflation.  They admit that inflation actually is dropping in the last quarter.  But, they insist that it will get to their 2% target in 2019.  If that is true, we should see moderately low interest rates for another 2 years at least.  With plentiful jobs, mortgages should be in demand.
---
Experts Are Convinced Mortgage Rates are Headed Up
With the Federal Reserve so convinced that they need to
continue to raise rates
, mortgage people are buying in.  The Fed says it will raise rates again this year at least 3 more times.  That leads every expert to predict mortgage rates in the mid to upper 4s by year end.  Some, like Realtor.com, believe rates will top 5%.  If inflation remains non-existent, forecasts can be wrong.  The one that may drive mortgage rates up, without inflation, would be the Fed's decision to curtail buying Fannie/Freddie securities.
---
New York Will Sue to Undo New Tax Law
New York governor Andrew Cuomo
is says he plans to take the Trump administration to court over the new tax law.  "Make no mistake, they're robbing the blue states to give money to red states," Cuomo said during his State of the State speech.  Cuomo believes the law is unconstitutional.  On the other side, critics of the state and local tax deduction say it allows these governments to collect fees that the federal government subsidizing.
---
The Financial Stability Oversight Council – More Powerful than CFPB?
You don't hear much about the
Financial Stability Oversight Council
, but we should watch it closely.  The Council is comprised of the 10 federal financial regulators, the CFPB Director, Fed Chair, OCC Director, etc.  It has an unlimited budget and can investigate anything or anyone related to finance that it wants, essentially everything.  It has the power to override CFPB regulations.  Now that virtually everyone on the Council is a Trump appointee, it could undo much of what Obama appointees put in place.  It could easily be the scene of some hot action this year.
---
Remember the TV Show Threes Company?  It's Here.
Back in early 80s a show called Threes Company featured a bachelor living with 2 gorgeous women.  They were all renting.  Today, we have a new twist; more and more unmarried couples and
others are teaming up to buy
.  The only problem is that it gets pretty sticky when someone moves out or wants to sell.
---
Tired of the Ice and Snow?
With temperatures in much of the US in single digits this week, wouldn't it be nice to see some white beaches and temperatures above freezing? 
NAMB Focus
is coming right to the beach in sunny Destin, Florida February 15-17.  Focus will feature a lender trade show, breakout sessions that will help you operate your business, and keynote speaker Jeffrey Gitomer, the King of Sales.  There are non-stop flights from many cities into Fort Walton airport and it very well may all be tax deductible.  Many wholesalers are offering free admission.  Can't get better than that. 
---
Rate Outlook
This week brings the single most important piece of economic news on Friday, the BLS Jobs Report.  Jobs have been doing well in the past 2 monthly reports and are expected to continue in that trend.  Unemployment is near all-time lows and wages are improving slightly.  Any large spike would affect rates, even though we have yet to see inflation.
One of the strange phenomenon in rates is that 15-year fixed rates normally are about .75% less in rate than 30-year fixed.  That gap has now lowered to about .5%.
Over the past 30 days, 30-year rates have traded up and down in a fairly narrow range.  We are about in the middle of that range at the moment.
In economic news, the ISM index showed a 1.5% increase to 59.7%.  The New Orders Index registered 69.4 percent, an increase of 5.4 percentage points from November.  ADP Payrolls came in strong with 250,000 jobs created, far more than the 190,000 anticipated.  The strange part is that new claims for unemployment also came in at 250,000, up from 245,000 last week.
Trade data and Factory orders also come out on Friday but will be overshadowed by Friday's jobs report.
---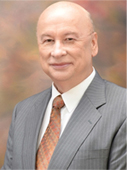 John Councilman, CMC, CRMS of AMC Mortgage Corporation in Ft. Myers, Fla. is Past President of NAMB. He may be reached by phone at (239) 267-2400 or e-mail [email protected].
---